Greetings Fellow Travel Writers and Bloggers!
---
… and welcome all new subscribers!

I'm writing this from week's newsletter from Ho Chi Minh City. Our tourist visa requires that we exit Thailand every sixty days, so we decided to head to Vietnam and check out Ho Chi Minh City (Saigon) for next year's Complete Travel Writing, Marketing & Photography Destination Workshop.


As we wrapped up our week before leaving Chiang Mai, we continued to test the scented waters, so to speak, at one of the luxury spas in town. We endured their 2-hour "Lanna Secrets" treatment. How does this sound? A traditional Thai massage followed by Thai herbal hot compresses, and finally an aromatherapy hot oil massage.

As they say, "it's a tough job but somebody's got to do it". Since two spa treatments are part of our workshop package, we have to check these places out to make sure they're up to our quality standards. We want nothing but the best for our workshop participants!

Let's just say that we weren't much good for anything after our Lanna Secrets relaxing sensory overload. We hope the attendees at our Chiang Mai workshop appreciate our diligent research!

We headed to the market in Ho Chi Minh City first thing this morning. It was quite an adventure watching the scooters, buses, vans and cars criss-crossing through intersections, while pedestrians navigated the cross-walks. Somehow it all seems to work.

After bargaining for a new pair of shorts and buying some fresh mango we stopped for a coffee-tasting session with David and Kim. Vietnamese coffee is the best and, of course, we're bringing some home with us.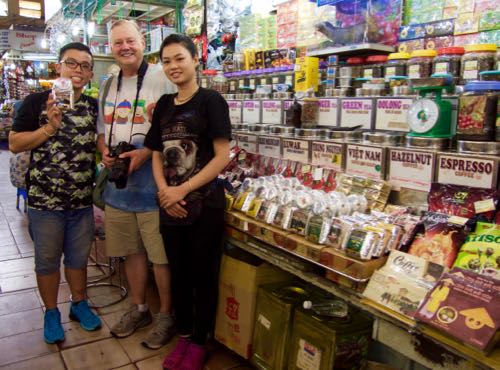 Our Vietnam workshop will be held in October, 2017. If you're thinking of joining us, watch for more details in November. We expect it will include a plethora of tours, excursions and luxury spa treatments just like our event in Chiang Mai.

We'll spend the rest of this week doing research for next year's workshop - visiting hotels and resorts, interviewing tour companies, and trying out the food at fine restaurants and street stalls. It's going to be a fun week!

Speaking of travel, this week's quote illustrates one of the ways that travel changes us.
---
Inspirational Quote of the Week
---
Featured Post: Seven Ways to Increase Your Productivity
Immediately after starting my writing career I realized that if I was going to sell enough travel articles to make a living, I had to treat it like a business. Travel writing is a hobby for some people, and that's perfectly fine, but that isn't the path I pursued. I wanted to be a highly productive travel journalist.

I'm lucky to be married to an MBA (Master's in Business Administration) with more than two decades of experience in corporate America. That means I had immediate and unlimited access to someone who knows how to get things done.

Linda helped me establish sound time management habits for my freelance writing business, and the results have been spectacular! In nine years I've managed to sell more than 1,000 articles to 200 magazines, trade journals, on-boards, in-flights, newspapers, blogs, and travel websites.

Clearly these are far better results than if I'd struggled along without a plan and with far too many distractions.

Even if you're not a full-time writer, every travel writer who wants to get published can benefit from adopting some basic productivity practices. You'll sell more stories, earn more money and get more complimentary travel.

In this week's post I've listed seven productivity tips to help you get your work done.

Which ones are part of your daily routine? Which ones can you adopt? What can you add to the list that I didn't include?

Read the article ...


---
I'd Love to Hear Your Feedback
I'd like to thank all the writers who participated in our book sale two weeks ago. It was a big success with nearly a hundred downloads.

My mission is to provide high-value information to travel writers with actionable steps you can take to sell your articles, get published, and get comps. I want you to succeed.

Have my books helped you sell any of your articles to magazines? Have you landed any press trips using my advice?

If so, I'd love to hear about it.

Please drop me an email (PitchTravelWrite@gmail.com) and tell me about your success. I'd like to show off your achievements in our newsletter and on our website.

Thanks for your faith in my products. It is very much appreciated.
---
Resources for Travel Writers
The Complete Guide to Query Letters for Travel Writers
100 Print Magazines that Want to Publish Your Travel Articles
50 Websites that Want to Publish Your Travel Stories
How to Land Press Trips and Fam Tours
How to Break Into the Luxury Travel Writing Market
The Complete Guide to Marketing & Selling Your Travel Articles


Testimonial for The Complete Guide To Query Letters For Travel Writers book:

"Hi Roy,
I wanted to let you know just how great your e-books are. We've been "wanting to" pitch some of our travel articles in print pubs for awhile, but just haven't had the tools or time to make it happen. We purchased your Complete Guide to Query Letters book, read it on a plane and when we got back home wrote and emailed the letter."

"I know it doesn't always happen this way, but we sold 2 articles AND photos for the COVER of the upcoming travel edition to the "Florida's Most Read 50+ Publication" So thank you for the great information and the push we needed to get going! "


— Lisa Chavis and Cheryl MacDonald, What Boundaries Travel
---
Facebook invitation ...
You are invited to join me on Facebook:

If you're interested in my travel writing advice and in reading short snippets about my new lifestyle in S.E. Asia, please feel free to "Friend" me at my Facebook site.

My posts feature unusual and fun things about our new lifestyle here in Thailand, and I also throw in tips and advice about breaking into travel writing—plus a few stories about my published travel articles. Some of my posts are even funny! Facebook link to Roy's account

---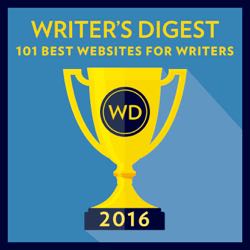 ---
Please share this e-zine with friends, family or anyone you know who is interested in travel writing. They can get free marketing and travel writing information by signing up for my e-zine at this link:

Sign up for my weekly e-zine ...

That's all for this week.

Until next week, you keep pitching.

Roy

Roy Stevenson
Pitch Travel Write
www.pitchtravelwrite.com

---