Greetings Fellow Travel Writers and Bloggers!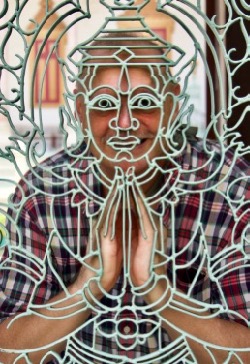 I write this newsletter from the sprawling metropolis of Phnom Penh, Cambodia. Once known as "The Pearl of the Orient", with a population of 1.4 million, this city simply buzzes with motor scooters, tuk-tuks, and vibrant colorful markets.
Phnom Penh punches well above its weight as a tourist destination. We only arrived here 36 hours ago, and our busy tourist dance card includes several historic Buddhist temples, the National Museum of Cambodia, the Central Market, the Royal Palace and the Silver Pagoda, and a walk along the beautiful promenade beside Tonle Sap River. We're also hoping to squeeze in a visit to the Phnom Tamao Wildlife Rescue Center.
Among the city's more somber sights are the Tuol Sleng Genocide Museum and the Killing Fields at Choeung Ek, where Pol Pot had millions of citizens exterminated for little more than wearing spectacles or being able to read.
If you'd like to follow our daily tours of Phnom Penh, please feel free to "Friend" me on Facebook. I'll be posting the main sights we see each day on my Facebook page. See my Facebook listing further down this newsletter for the link.



---
This Week's Featured Post
Travel Writing Tips: A Letter to Myself, Back in Time
The saying goes that we learn from our mistakes. I hope that's true.

But can you learn from mistakes of others?

Although I've had a lot of success, I'm going to share the things that didn't go so well in my first few years of freelance travel writing. If I had to do it all over again, these are the things I would do differently and why it matters.

This letter is written to myself outlining the mistakes I've made. These errors cost me time and money, and hindered my progress as a travel writer along the way.

You can use it as a checklist to see if you're making the same errors. And if you can learn from my mistakes, you can make course corrections in your own travel writing journey.

Here's my letter to myself, back when I was a rookie travel writer . . .


Read the article: A Letter to Myself Back In Time

---
In case you missed it ...
Here's last week's post Six Ways to Increase Productivity, Save Time and Earn More

Read the article


---
Upcoming PitchTravelWrite Feature Posts
October 2: Querying Multiple Story Ideas in One Pitch
October 9: Where to Find Introductory Travel Writing Courses
October 16: Seven (More) Ways to Increase Your Travel Writing Productivity
October 23: Choosing the Travel Writing Course That's Best for You


---
Travel Writing Networking Tip of the Week
MediaKitty is a jaunty website with several useful sections for travel writers. Sign up as a journalist and to get it free: - Pitches: for journalists to list their upcoming travel and appeal for assignments & DMOs can list upcoming events
- Invite: where press trips are advertised to potential writers
- Request: where journalists can request assistance with DMOs for upcoming assignments


Link to Media Kitty signup page


---
We've Been in the News!
Honored to write a guest post for TravelBloggersGuide.com about Getting That Letter of Assignment. This piece outlines the rules of the game of getting complimentary travel by using print and/or online assignments.

Link to Travel Bloggers Guide article


---
Inspirational Travel Quote of the Week
---
Have You Planned Your Travel Calendar for 2017?
Have you planned your travel writing calendar for 2017 yet? We at PitchTravelWrite.com spent days preparing lists of:


24 Travel Writing and Blogging Conferences
11 Travel Writing and Blogging Workshops
11 Special Travel Writing Groups, Meetings & Events
5 Travel Shows (and a link to access many more)

Get organized now: Use these lists to plan your travel writing & blogging events for 2017.


---
Resources for Travel Writers
Books and Reference Guides:
The Art & Craft of Travel Writing

Beginner's 3-pack Reference Guides

The Complete Guide to Query Letters for Travel Writers

100 Print Magazines that Want to Publish Your Articles

Fifty Websites that Want to Publish Your Travel Stories

Advanced Travel Writing 2-Pack Reference Guides

How to Land Press Trips and FAM Tours

How to Break Into the Luxury Travel Writing Market

The Complete Guide to Marketing and Selling Your Travel Articles

Digital Bookstore - Guides, Manuals and Special Reports

---
Friend Me on Facebook:
My Facebook page is about freelance travel writing. I frequently post:
• travel writing & blogging conferences,
• links to other well produced travel websites & blogs,
• links to my travel articles,
• travel writing themes,
• links to reputable travel writer's groups, associations, and newsletters,
• magazine cover stories with the back stories about my published articles,
• links to resource pages,
• links to travel writing archives,
• links to coaching & mentoring resources,
• and plenty of other useful information to get you up to speed about travel writing.



If you haven't 'friended' me yet on Facebook, please feel free to do so here:

Link to Roy's Personal Facebook page

---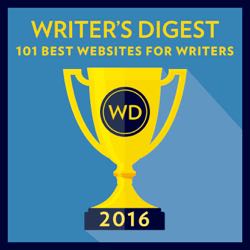 PitchTravelWrite.com was named in 2016's Writer's Digest 101 Best Websites for Writers list.

We're the ONLY travel writer's website on the list! We urge you to forward our newsletters on to your friends that might be interested in taking up travel writing.

PitchTravelWrite.com Testimonials

"I think you should know that I have been sending your link to many a travel journalist as your site is one of the most helpful I've seen to date. I even sent it to my sister who writes mostly about gardens and she was totally blown away by the amount of information you are giving away for free." —Karin Leperi, Freelance Travel Writer

"This site is more like a book than a website. It is one of the best (if not THE best) travel-writing sites I've seen in a long time. It is packed! And most of the articles will be useful to any freelancer, not just travel writers." —Moira Allen Anderson, Writing- World.com


---
Please share this e-zine with friends, family or anyone you know who is interested in travel writing. They can get free marketing and travel writing information by signing up for my e-zine at this link:

Sign up for my weekly marketing tips ...

That's all for this week.

Until next week, just keep pitching!

Roy

Roy Stevenson
Pitch Travel Write
www.pitchtravelwrite.com

---