Greetings Fellow Travel Writers and Bloggers!
---
Inspiring Travel Writing Quote of the Week

I start this week's e-zine off with my Inspirational Travel Writing Quote of the Week, from renowned American travel writer Bill Bryson, a quote that deeply resonates with me.

I shamefully admit that I've never read Bryson's books — a shortcoming that I fully intend to rectify when my travel settles down in, say, ten years.

"To my mind, the greatest reward and luxury of travel is to be able to experience everyday things as if for the first time, to be in a position in which almost nothing is so familiar it is taken for granted." -Bill Bryson

In keeping with Mr. Bryson's quote, here are just a few everyday things I've encountered in my new life here in Chiang Mai, Thailand. Everyday things they may be, but I still do a double take at each of these little scenes because they're so different from living in suburban Seattle!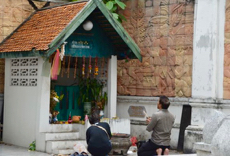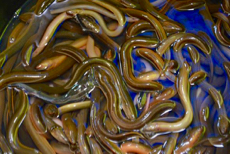 (Left) Two Thais worshipping at this humble shrine along the sidewalk — completely oblivious to the hustle and bustle around them. It somehow registers at a deeper level, doesn't it?

(Right) How about those eels writhing in the bucket at the thriving Wararot Market? It's believed that releasing them into the Ping River and setting the wriggly eels free releases your troubles as they are carried away downstream. And if you make a wish when you set each eel free, it too will be carried downstream.


(Left) Check out the photo of the two Thai soldiers zipping along on a motorbike with a younger brother, perhaps, squeezed in at the front. Where could they be going?

(Right) Or, what about the beautiful bamboo arched walkway framing the monk in his bright robe in the distance? I haven't yet plucked up the courage to follow the monk to the end of this bamboo cathedral.

As Bill Bryson recommends, I'm experiencing everyday things here in Thailand as if for the first time—and loving them!

---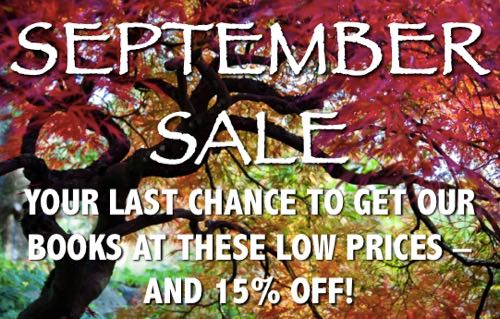 Book Prices are going up on September 19th
This is your last chance to buy these books at their current prices - and save 15% (details below).

As many of you know, I'm the author of a series of six books, guides and reference manuals on breaking into the highly competitive travel writing arena. These books are available only on this website (in PDF format).

My reference books are designed to help aspiring and intermediate level travel writers get their stories published in print magazines and online. And more than a few veteran travel journalists have used my books to boost their article sales too.

These books and guides cover everything from writing killer query letters to selling and marketing your travel stories to paying print media. They show you how to land press trips and how to break into the coveted luxury travel writing market.

Two of my books are compilations of magazines and website lists that want to publish your travel stories, with a healthy dollop of sales and marketing advice thrown in for good measure.

I wrote these books to address the shortage of valuable resources that were sadly lacking when I started out on my travel writing journey. Back then, nothing like my manuals existed. There was a huge vacuum in the travel writing literature of comprehensive "how to" books. It's almost as if the veteran travel writers didn't want to share their arcane secrets to travel writing success with beginners!

Even today you won't find anything even remotely close to my "Secrets of a Successful Freelance Travel Writer" book series anywhere else. It's a totally unique and highly focused collection and we've sold more than 2000 books so far.

But there's one recurring compliment we receive from our readers and veteran travel writers … we don't charge nearly enough for our books!

Our books over deliver a wealth of practical information that has helped countless novice travel writers get their stories published — and get paid thousands of dollars for their work.

And our books have helped numerous travel writers score tens of thousands of dollars' worth of complimentary travel, accommodations, meals, and entry to tourist attractions at cool travel destinations around the world.

To see how effectively these books have impacted the people who implement our innovative techniques, please follow this link to read some sparkling success stories and testimonials.

On September 19 we're substantially raising the price of our books.

This week (September 12-18) is your final chance to get the books at the current prices – and a 15% discount.

Use Discount Code LASTCHANCE to get 15% off any books you put in your cart.

(Note: The discount code LASTCHANCE is not case sensitive. Discounts only apply to books sold on PitchTravelWrite.com in PDF format.)


---
Featured Post: The Art of Reselling Your Articles
This week's marketing article is all about the fine art of reselling your travel articles after they've been published.

I've resold in excess of 300 of my articles as reprints and made a ton of money from them. I've resold many of my articles as many as ten times – with very little effort!

I heard someone say once that it's lazy journalism to re-sell your articles. I don't agree. It's simply good business.

If you're on the treadmill of writing an article and only getting paid once for it, and wonder how to make more money from your writing – read my post!

You'll forever change the way you dream up new travel story ideas – and you'll bring in more income, almost effortlessly.

Enjoy!

Read the article ...


---
Resources for Travel Writers
The Complete Guide to Query Letters for Travel Writers
100 Print Magazines that Want to Publish Your Travel Articles
50 Websites that Want to Publish Your Travel Stories
How to Land Press Trips and Fam Tours
How to Break Into the Luxury Travel Writing Market
The Complete Guide to Marketing & Selling Your Travel Articles


Testimonial for The Complete Guide To Query Letters For Travel Writers book:

"Hi, Roy - I enjoy your blog and though I've been a journalist for years, I hadn't done much travel writing. I bought your e-book about query letters and fired off my first query to a tourism board a few months ago. I got a weekend's worth of sponsored travel, two solid stories and the confidence to keep pitching. I've since been handed two more fam trips, one of which I pitched because I wanted to run a half-marathon in another region. I figured I may as well write about the area to get another clip and have part of my trip sponsored. Cheers for your practical advice."


—Dawn Picken, Freelance Travel Writer
---
Facebook update ...
One last note – if you've been trying to friend me on Facebook in the last few weeks, and didn't succeed – please try again.

It turns out there was a setting on my account keeping people from connecting with me. My apologies to everyone who encountered this problem.


---

Watch my Facebook posts for short photo stories about our new life in Thailand. Go here to "friend" me or just snoop around my Facebook site—it has some interesting travel writing tips, too: Facebook link to Roy's account
---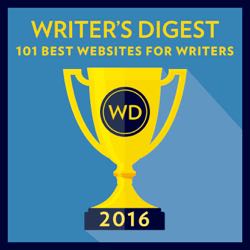 ---
Please share this e-zine with friends, family or anyone you know who is interested in travel writing. They can get free marketing and travel writing information by signing up for my e-zine at this link:

Sign up for my weekly e-zine ...

That's all for this week.

Until next week, you keep pitching.

Roy

Roy Stevenson
Pitch Travel Write
www.pitchtravelwrite.com

---