Greetings Fellow Travel Writers and Bloggers!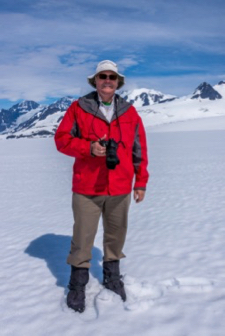 We're between trips right now, recovering from our recent 10-day trip to Laos, and planning for an upcoming six-day excursion to Phnom Penh, Cambodia.
One of the best things about travel writing is that you get to do unusual things while you're on assignments for magazines.
I've explored atmospheric old ghost towns and pondered who lived there and why they left; toured an underground Titan missile base from whence an enormous rocket would have issued to rain devastation down on several Soviet cities; and flown in a helicopter across a pristine, miles-wide Alaskan glacier, enthralled by its sheer size and natural beauty.
I've helped harvest honey from bee hives, protected by a beekeeping suit; panned for gold in icy creeks and rivers; interviewed living history Tudor re-enactor soldiers about to go into battle with the Lancastrians; and fired an old flintlock musket (I flinched like a girl!).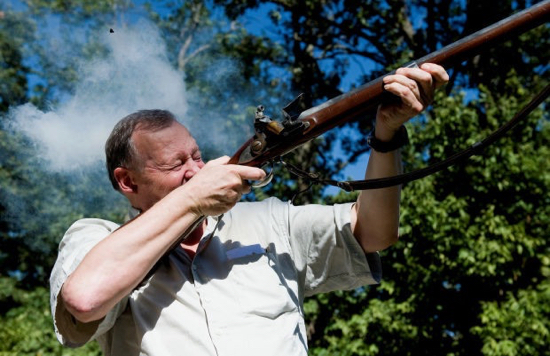 I've helped unfurl the sails of a gorgeous and historic schooner; sat inside a 1936 Mercedes Benz 500K Special Roadster valued at ten million dollars; and watched Native Americans do ancient ritual dances and cowboys hang on for dear life to 2,000 pound bulls in one of the USA's biggest and best rodeos.

Then there's the countless massages, pedicures, exfoliations, and other spa treatments I've had to endure; wine tasting in some of the most upscale wineries in the world; and chilling out in spectacular resorts that bring new meaning to the term "luxury".

Such is the life of a travel writer. I've been there and done all that, and so can you if you work hard, write well, and have the patience to give your travel writing career a chance to blossom.

My books are aimed at helping you succeed in travel writing.

Watch your email this week for our September Book Sale and a discount code for 25% off any book or bundle in the store!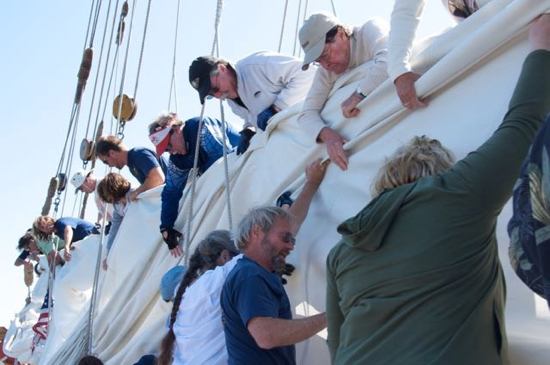 ---
This Week's Featured Post
Top Web Resources List for Travel Writers
In the past ten years of travel writing I've checked out many online resources for travel writers.  Although I've abandoned some, I still refer to many of them. 



This posts includes a website resource list worth browsing for information, networking, and some fun.  They didn't make my Best Websites list that I published a few weeks ago, but they remain on my list for a variety of reasons that I mention in each entry below:



Read the article ...


---
Upcoming PitchTravelWrite Feature Posts
September 18: Five Ways to Increase Your Productivity
September 25: A Travel Writing Letter to Myself, Back in Time
October 2: Querying Multiple Story Ideas in One Pitch
October 9: Where to Find Introductory Travel Writing Courses


---
Travel Writing Networking Tip of the Week
Travel Writers Exchange, curated by Trisha Miller, is a "community of travel writers, bloggers, and journalists. We exchange tools, tips, and resources, and provide a forum to help our community expand their online reach and find new opportunities.

To that end, this site serves as a resource for all travel writers – a place to find information, inspiration, education, encouragement, advice, networking, and possibly even travel writing opportunities.

We offer a Forum for increased interaction with other travel writers, and we'll regularly invite guest bloggers to share their experiences in this exciting and growing field."

Link to Travel Writers Exchange


---
We've Been in the News!
Dave Pilcher's article, An Honest Look at State of the Magazine Industry 2017, used my recent PitchTravelWrite.com article as its reference source.

Here's a link to Dave's article.

An Honest Look at the State of the Magazine Industry 2017

And here's my original article that Dave Pilcher quotes, "Can Print Media Survive the Internet?". It has a more in-depth analysis of how magazines are faring, and makes compelling reading for travel writers.

Read the PitchTravelWrite article ...


---
We're Looking for Success Stories!
Have you used our reference books, gleaned tips from our website (PitchTravelWrite.com), found success in Roy's coaching program, or benefited from our Master Class to achieve travel writing success?

If you've used any of our resources to get your travel stories published in print media, we'd love to hear your story.

We also want to hear from people who have used our resources to land press trips, score complimentary stays at hotels and resorts and spas, get free guided tours and meals, and comped transportation.

Writers Guidelines:

Your success story must be a minimum of 500-words (or longer). Your article should outline how you used a tip, technique, or any of our resources to get your stories published and/or score complimentary travel perks. (A combination of tips, techniques and resources is fine, too.)

Query first! Tell me what you were struggling with and how our resources helped you. We want to hear about your journey: where you started, what you did to get published, where you were published (with links, if available), how you've landed press trips, and how else you've used our resources to be successful.

If your article is accepted, your story will be published on PitchTravelWrite, and promoted on social media, and in our newsletter. And best of all, if we publish your story, we'll pay you $25!

Send your query to pitchtravelwrite@gmail.com.


---
Inspirational Travel Quote of the Week
"There are no foreign lands. It is the traveler who is foreign."
- Robert Louis Stevenson


---
Have You Planned Your Travel Calendar for 2017?
Have you planned your travel writing calendar for 2017 yet? We at PitchTravelWrite.com spent days preparing lists of:


24 Travel Writing and Blogging Conferences
11 Travel Writing and Blogging Workshops
11 Special Travel Writing Groups, Meetings & Events
5 Travel Shows (and a link to access many more)

Get organized now: Use these lists to plan your travel writing & blogging events for 2017.


---
Resources for Travel Writers
Books and Reference Guides:
The Art & Craft of Travel Writing

Beginner's 3-pack Reference Guides

The Complete Guide to Query Letters for Travel Writers

100 Print Magazines that Want to Publish Your Articles

Fifty Websites that Want to Publish Your Travel Stories

Advanced Travel Writing 2-Pack Reference Guides

How to Land Press Trips and FAM Tours

How to Break Into the Luxury Travel Writing Market

The Complete Guide to Marketing and Selling Your Travel Articles

Digital Bookstore - Guides, Manuals and Special Reports

---
Friend Me on Facebook:
My Facebook page is about freelance travel writing. I frequently post:
• travel writing & blogging conferences,
• links to other well produced travel websites & blogs,
• links to my travel articles,
• travel writing themes,
• links to reputable travel writer's groups, associations, and newsletters,
• magazine cover stories with the back stories about my published articles,
• links to resource pages,
• links to travel writing archives,
• links to coaching & mentoring resources,
• and plenty of other useful information to get you up to speed about travel writing.



If you haven't 'friended' me yet on Facebook, please feel free to do so here:

Link to Roy's Personal Facebook page

---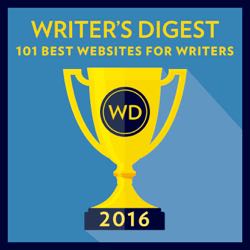 PitchTravelWrite.com was named in 2016's Writer's Digest 101 Best Websites for Writers list.

We're the ONLY travel writer's website on the list! We urge you to forward our newsletters on to your friends that might be interested in taking up travel writing.

PitchTravelWrite.com Testimonials

"I think you should know that I have been sending your link to many a travel journalist as your site is one of the most helpful I've seen to date. I even sent it to my sister who writes mostly about gardens and she was totally blown away by the amount of information you are giving away for free." —Karin Leperi, Freelance Travel Writer

"This site is more like a book than a website. It is one of the best (if not THE best) travel-writing sites I've seen in a long time. It is packed! And most of the articles will be useful to any freelancer, not just travel writers." —Moira Allen Anderson, Writing- World.com


---
Please share this e-zine with friends, family or anyone you know who is interested in travel writing. They can get free marketing and travel writing information by signing up for my e-zine at this link:

Sign up for my weekly marketing tips ...

That's all for this week.

Until next week, just keep pitching!

Roy

Roy Stevenson
Pitch Travel Write
www.pitchtravelwrite.com

---