Greetings Fellow Travel Writers and Bloggers!
... and welcome to all new subscribers!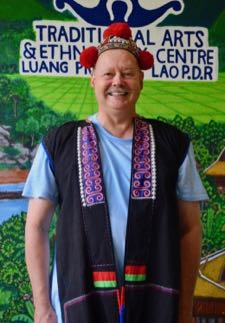 We're still recovering from our recent 10-day trip, exploring Laos. We thought Vientiane was interesting, but our five days in the small town of Luang Prabang were unbeatable. A World Heritage town located on a small peninsula between the Mekong and Nam Khan Rivers, it is one of S.E. Asia's few remaining undiscovered gems.
Crammed with immaculate, colorful Buddhist temples, upscale cafes, haute cuisine restaurants, and cozy guest houses, this gorgeous little village makes a perfect "chilling out" destination. Luang Prabang gives new meaning to the term "laid back". It's a pretty, sleepy town that time has forgotten.
Add luxurious hotels and spas landscaped with jungle foliage, replete with crystal clear swimming pools, plus perfectly restored French colonial mansions to this mix, and Luang Prabang has just zoomed to the top of my "must return" destinations list!
Our favorite activities in Luang Prabang included temple hopping and a river trip up the mighty muddy Mekong to visit a small craft village and the entrancing Pak Ou caves that have been converted into Buddhist shrines. Decorated with more than 2,000 Buddha statues, the caves made us realize how devoutly Buddhist this corner of the world is.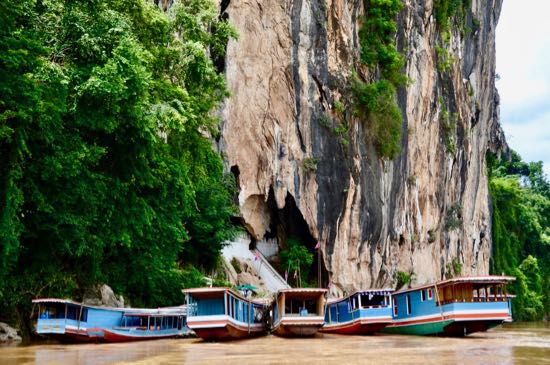 The Royal Palace Museum, a bustling night market, the Traditional Arts and Ethnology Centre, and the Kuang Waterfall and Bear Rescue Centre, cooking classes, and spas, round out Luang Prabang's other tourist mainstays. Go there now!

Seriously, if you haven't heard of Luang Prabang, put it on your travel bucket list. You will not be disappointed with this town. Stay there for a week or a month, and you'll relax so much that you'll have to be poured out of a bucket at the airport.

But visit soon, before the crowds arrive, because word is spreading!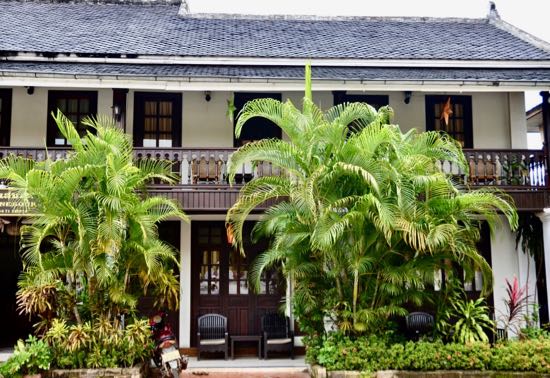 ---
This Week's Featured Post
Coping Strategies for Travel Writers
Any well-published freelance travel writer will tell you that ours is a fluid occupation. After I'd been freelance writing for three or four years, things were chugging along swimmingly. I'd established solid relationships with several magazine editors who had come to depend on regular articles from me. 

I thought these gigs would go on forever.

Then, suddenly, things changed!  Some of the editors I depended upon for regular work changed jobs—and left me with new editors who didn't know me or my writing style. I had to start over again with them.

Other magazines changed their editorial thrust. The kinds of articles I'd been sending their way no longer matched their editorial vision.

Changes like these are always a shock. But, there are coping strategies you can use to quickly recover from these setbacks. 

Here's what I do in these situations:


READ THE ARTICLE


---
Upcoming PitchTravelWrite Feature Posts
September 11: 2017 Travel Writing Website Resource List
September 18: Five Ways to Increase Your Productivity
September 25: A Travel Writing Letter to Myself, Back in Time
October 2: Querying Multiple Story Ideas in One Pitch


---
Travel Writing Networking Tip of the Week
Travel Media Showcase is an excellent conference for travel writers with just a few bylines. Travel writers attend this event are an eclectic group, with some beginners, some print publication writers, some online travel writers, and some videographers.


Attendance is by application only. For each event, the organizers select about forty travel writers from around the country from a large pool of applicants, and pay their expenses to attend the conference. 



At the conference, you speed date with reps from CVBs and tourism agencies from all over the U.S.  The idea is to see if you have outlets in common with their attractions. After attending Travel Media Showcase in 2011, I had dozens of great trips as a guest of the CVBs I met there. I was still visiting some of their cities, four years later!


Link to Travel Media Showcase website


---
We've Been in the News!
Thank you to Charles McCool for interviewing me on his popular travel website, McCoolTravel.com

Here's the interview!

Link to McCool Travel Interview with Roy Stevenson


---
We're Looking for Success Stories!
Have you used our reference books, gleaned tips from our website (PitchTravelWrite.com), found success in Roy's coaching program, or benefited from our Master Class to achieve travel writing success?

If you've used any of our resources to get your travel stories published in print media, we'd love to hear your story.

We also want to hear from people who have used our resources to land press trips, score complimentary stays at hotels and resorts and spas, get free guided tours and meals, and comped transportation.

Writers Guidelines:

Your success story must be a minimum of 500-words (or longer). Your article should outline how you used a tip, technique, or any of our resources to get your stories published and/or score complimentary travel perks. (A combination of tips, techniques and resources is fine, too.)

Query first! Tell me what you were struggling with and how our resources helped you. We want to hear about your journey: where you started, what you did to get published, where you were published (with links, if available), how you've landed press trips, and how else you've used our resources to be successful.

If your article is accepted, your story will be published on PitchTravelWrite, and promoted on social media, and in our newsletter. And best of all, if we publish your story, we'll pay you $25!

Send your query to pitchtravelwrite@gmail.com.


---
Inspirational Travel Quote of the Week
"I need to move around a bit. To shuffle my surroundings. To wake up in cities I don't know my way around and have conversations in languages I cannot entirely comprehend. There is always this tremendous longing in my heart to be lost, to be someplace else, to be far away from all of this."
- Beau Taplin, Author


---
Have You Planned Your Travel Calendar for 2017?
Have you planned your travel writing calendar for 2017 yet? We at PitchTravelWrite.com spent days preparing lists of:


24 Travel Writing and Blogging Conferences
11 Travel Writing and Blogging Workshops
11 Special Travel Writing Groups, Meetings & Events
5 Travel Shows (and a link to access many more)

Get organized now: Use these lists to plan your travel writing & blogging events for 2017.


---
Resources for Travel Writers
Books and Reference Guides:
The Art & Craft of Travel Writing

Beginner's 3-pack Reference Guides

The Complete Guide to Query Letters for Travel Writers

100 Print Magazines that Want to Publish Your Articles

Fifty Websites that Want to Publish Your Travel Stories

Advanced Travel Writing 2-Pack Reference Guides

How to Land Press Trips and FAM Tours

How to Break Into the Luxury Travel Writing Market

The Complete Guide to Marketing and Selling Your Travel Articles

Digital Bookstore - Guides, Manuals and Special Reports

---
Friend Me on Facebook:
My Facebook page is about freelance travel writing. I frequently post:
• travel writing & blogging conferences,
• links to other well produced travel websites & blogs,
• links to my travel articles,
• travel writing themes,
• links to reputable travel writer's groups, associations, and newsletters,
• magazine cover stories with the back stories about my published articles,
• links to resource pages,
• links to travel writing archives,
• links to coaching & mentoring resources,
• and plenty of other useful information to get you up to speed about travel writing.



If you haven't 'friended' me yet on Facebook, please feel free to do so here:

Link to Roy's Personal Facebook page

---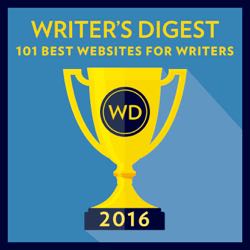 PitchTravelWrite.com was named in 2016's Writer's Digest 101 Best Websites for Writers list.

We're the ONLY travel writer's website on the list! We urge you to forward our newsletters on to your friends that might be interested in taking up travel writing.

PitchTravelWrite.com Testimonials

"I think you should know that I have been sending your link to many a travel journalist as your site is one of the most helpful I've seen to date. I even sent it to my sister who writes mostly about gardens and she was totally blown away by the amount of information you are giving away for free." —Karin Leperi, Freelance Travel Writer

"This site is more like a book than a website. It is one of the best (if not THE best) travel-writing sites I've seen in a long time. It is packed! And most of the articles will be useful to any freelancer, not just travel writers." —Moira Allen Anderson, Writing- World.com


---
Please share this e-zine with friends, family or anyone you know who is interested in travel writing. They can get free marketing and travel writing information by signing up for my e-zine at this link:

Sign up for my weekly marketing tips ...

That's all for this week.

Until next week, just keep pitching!

Roy

Roy Stevenson
Pitch Travel Write
www.pitchtravelwrite.com

---