Greetings Fellow Travel Writers and Bloggers!
. . . and WELCOME to all new subscribers! Thanks for joining us.


Editorial: The Best & Worst Things About Being a Freelance Travel Writer
Every vocation has its pros and cons. And this certainly applies to travel writing. However, I suspect the pros for successful travel writers far outweigh any disadvantages.
I had some fun writing down the shortcomings of freelance travel writing and then dreaming up the benefits. Here's my take on the plusses and drawbacks of travel writing.

The Drawbacks of Being a Freelance Travel Writer:
• Forget about financial stability - no steady paychecks here.
• No medical benefits, health insurance, 401K, etc.
• You must be really good at marketing to continually sell your work.
• Apart from press trips and the occasional conference or workshop, you're working alone.
• Some of your friends will be jealous of your successes and never-ending travel schedule.
• People do not understand what you do. They'll think you're a goof-off or some kind of nomadic hippie. One of my friends asked me to coach his daughter's rowing team because he thought travel writing is like being retired.
• You'll send out plenty of query letters and will only hear back from a few of the editors.
• Most editors don't provide feedback on your writing, so it's hard to know if your travel writing is good. (A writing coach can help.)
• When you're successful, aspiring travel writers will ask you for free advice—tons of it!

The Benefits of Being a Travel Writer:
• Freedom! You control your own work hours. You can work when you want to.
• You are location independent: you can work from anywhere you like.
• You can take vacations when you want to, and where you want to, and if you have assignments a CVB may pay for your trip.
• No boss! (except yourself)
• No commute. My commute is only about 10 paces.
• A wide variety of daily work tasks so you never get bored.
• Exciting work that continually challenges and interests you.
• You're doing something you love so you're highly motivated to do the work.
• If you're creative you'll love developing stories that other people will read.
• You'll always be traveling with a purpose.
• Seeing your stories in print & receiving the paychecks is a double reward for each published story.
• When you're traveling, you'll discover places that few other travelers ever discover.
• You know a lot more about your destinations and other cultures than most people.
• Your job satisfaction rating is super high.
What other benefits or drawbacks can you add to this list?
What could be better than traveling the world for free (or low cost) and getting paid for it?


---
This Week's Featured Post
Writing for Boating Magazines & Other Nautical Publications
Writing for boating magazines is a genre where you can find great success. This market includes all things nautical: boating, yachting, sailing and other maritime topics.

I've met with great success in sailing and boating magazines. With 25 travel stories published in six different nautical magazines, I've made good money. Even better, I've had some spectacular excursions and cruises as assignments. As you'll see in this article, other travel writers have also met with success.

You might think you have to be a sailor or have experience as a sea captain to find yourself writing for boating magazines. You'd be wrong. Those types of expertise might help with your selection of story ideas, but even non-sailors like me can write and sell a travel story in this genre.

Here's how to break into this market and some types of nautical travel stories you can write …

READ THE ARTICLE


---
Upcoming Posts
November 5: Press Trip Decisions: Is this trip worth it?
November 12: Creating Killer Ledes to Your Travel Stories
November 19: Getting Paid for Your Travel Stories
November 26: Breaking Into the Regional Travel & Lifestyle Magazine Market


---
Pitch Travel Write: Most Popular Links
Do You Write in Diverse Genres?
My advice is to write in as many genres as you can. If I had just written in one genre, I couldn't have had anywhere nearly as much success. My expertise is writing travel stories for multiple genres.

You'll pitch and sell more stories about your interests and passions. And you should strive to get your stories published in as many different magazine genres as you can.

Each specialty area or genre has a limited number of outlets to publish your stories. When you increase your writing genres, your market increases exponentially.

Writing in multiple genres expands your writing envelope and prevents you getting bored with one subject.  Financially you'll be better off because it's easier to sell more stories when you write in multiple genres.

Here's more reading on this subject on PitchTravelWrite:

Writing Genres and Your Travel Writing Niche
4 Reasons to Expand Your Writing Genres and How to Do It
Query Multiple Story Ideas and Earn More
Types of Travel Stories
The Best Travel Story: Tap Into Your Interests and Passions

---
Inspirational Travel Quote of the Week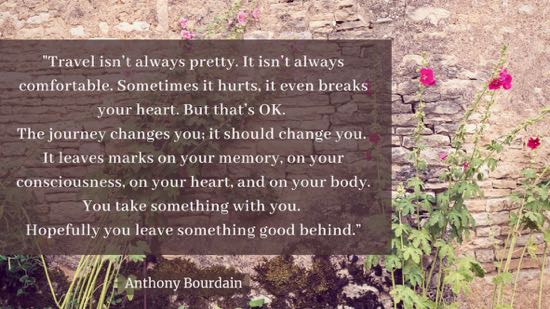 ---
Featured Book of the Month
NEW BOOK! ROCK STAR TRAVEL WRITERS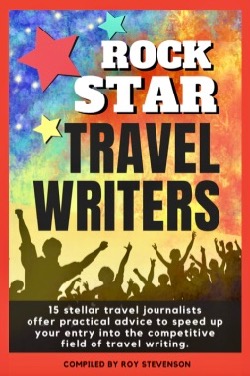 Have you ever wondered how some travel writers consistently get their stories published in the top shelf travel magazines?

In my new book, Rock Star Travel Writers, you'll learn the insider tips, tools, tactics and habits that ten leading travel journalists use to land assignments in the world's most prized travel glossies.

The unique tribe of mentors in Rock Star Travel Writers generously share their journeys and dispense invaluable techniques, insightful habits, and practical advice with you.

What qualifies these journalists to offer expert advice on the art and science of travel writing?

The proof is in their bylines. Here's a partial list of their publications: National Geographic Traveler, AFAR, BBC Travel, Lonely Planet, Condé Nast Traveler, American Express, Robb Report, Saveur, Business Jet Traveler, Forbes Travel Guide, National Geographic Adventure, Australia & New Zealand Magazine, plus in-flights like American Way, Open Skies, Hemispheres, Silkwinds and Delta Sky, and newspapers such as the New York Times, Wall Street Journal, USA Today, the Bangkok Post and South China Morning Post — to name just a few.

Reading their profiles will help answer your most challenging questions about travel writing and will give you plenty of ideas on how to achieve extraordinary results and bylines.

You'll be able to put their advice into practice and transform your travel writing career, starting immediately!

You won't find this wealth of information from a group of elite travel journalists anywhere else.

You can purchase this book for $19.95 ($5 off the regular price) when you use discount code ALRS5 at checkout.


---
Friend me on Facebook
My Facebook page is about freelance travel writing. I frequently post about:
• travel writing & blogging conferences,
• links to other well produced travel websites and blogs,
• links to my travel articles,
• travel writing themes,
• links to reputable travel writer's groups, associations, and newsletters,
• magazine covers stories and back stories,
• links to resources pages,
• links to travel writing archives,
• links to coaching and mentoring resources,
• and plenty of other useful information to get you up to speed.



Link to Roy's Personal Facebook page
---
Please share the e-zine with friends, family or anyone you know who's interested in travel writing. They can sign up for the newsletter and get free marketing tips each week at this link:

Sign up for my weekly marketing tips

That's all for this week.

Until next week, just keep pitching!

Roy

Roy Stevenson
Pitch Travel Write
www.pitchtravelwrite.com













---