Greetings Fellow Travel Writers and Bloggers!
. . . and WELCOME to all new subscribers! Thanks for joining us.

Editorial: Sales & Marketing are NOT Dirty Words!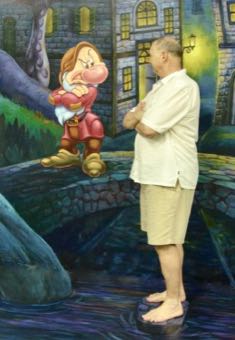 The marketing component of freelance travel writing scares away many travel writers. Most novice writers are clueless at marketing, and worse, fear it. However, if you want to be successful at any form of freelance writing, including travel writing, blogging, copywriting, social media, or as an author, you have to be proficient at marketing. It's all about marketing.

Marketing your work is just as important as writing well. You can be the best travel writer in the world, but if you don't know how to market your stories, you'll become discouraged and drift away from this rewarding work. Sadly, this has become the fate of many of my friends and acquaintances, some of whom were finer writers than me.

Great writers string their words together beautifully. Their stories conjure up all sorts of images when I read them. But they are only successful when they embrace marketing to promote their work.

Without exception, the top freelance travel writers and authors all have one thing in common — they're good at marketing. Most have marketing machines in place to sell their books and articles.

This elite group includes writers like Rick Steves, Bill Bryson, Paul Theroux, Pico Iyer, Tim Cahill, Keith Bellows, Don George, Robert MacFarlane, and Sara Wheeler. These heavy hitters manage to consistently keep their names in front of the media and their peers. And they follow a well thought out marketing plan.

Marketing is not something you switch on and off. It's an integral part of being a freelance writer and you're using it when you're on the phone, writing emails, sending out query letters, and even in the field.

The buzz phrase these days is "establishing your platform". You can use the Internet to build a world-class platform upon which you can stand tall and broadcast your travel writing for miles around.

Like a gift from heaven, the Internet and social media have opened up multiple marketing avenues that you can use to sell yourself, your products and your services. And most of it is free!

It's time to understand that marketing is not a dirty word. You have to develop your marketing skills to compete in today's fluid freelance writing arena.

You need a marketing and selling system because there are thousands of other writers out there with good story ideas. It all comes down to who is best at selling his or her story.

If you don't enjoy this aspect of travel writing, get over your dislike of marketing and get good at it, fast! Sales and marketing are not dirty words - they're your keys to success.


---
This Week's Featured Post
Sandy Bornstein: Persistance & Passion Lead to Success
Sandra Bornstein was already an accomplished writer when she attended our Travel Writing & Marketing Master Class in April 2017. She wanted to learn more about marketing her work to paying print magazines.

When we first met she wanted to gain traction in paying print media. She needed to learn the marketing and sales component of freelance travel writing to achieve those paying print media assignments.

She says, "Marketing continued to be one of my weaknesses, so I attended Roy Stevenson's 2017 Seattle Travel Writing & Marketing Master Class. After the class, I flew back to Colorado with a revised marketing plan."

Her 3-step marketing process led to predictable results – getting more stories published! Here's how she did it …

READ THE ARTICLE


---
Upcoming Posts
October 29: How to Break Into the Cruising, Yachting & Sailing Market
November 5: Travel Writing Success Secret: Research Before You Travel
November 12: Creating Killer Ledes to Your Travel Stories
November 19: Can You Sell Your Story Idea? Give Yourself This Ten Question Quiz


---
Travel Writing e-Course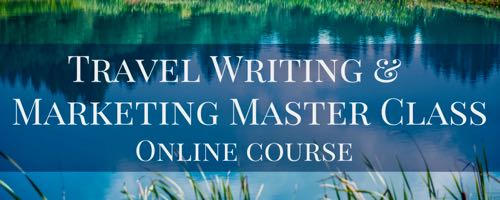 Our Travel Writing & Marketing Master Class is available as an online course. It's meant for people who aren't able to wait until next April to see it Live, or for people who missed this year's class.

If you're an aspiring travel writer, or you haven't had much luck selling your articles to print magazines, this Online Travel Writing & Marketing Workshop is for you.

Everything from the classroom sessions at the Live Master Class held in Seattle in April, 2018 is included – and you'll get to experience it in the comfort of your own home, and at your own pace.

Now you can get exactly the same information, techniques, tips, and tricks that participants heard in the live Travel Writing & Marketing Master Class for half the price of the Live class - and without the travel costs!

LEARN MORE AND REGISTER
---
Pitch Travel Write: Most Popular Links
Do You Write in Diverse Genres?
My advice is to write in as many genres as you can. If I had just written in one genre, I couldn't have had anywhere nearly as much success. My expertise is writing travel stories for multiple genres.

You'll pitch and sell more stories about your interests and passions. And you should strive to get your stories published in as many different magazine genres as you can.

Each specialty area or genre has a limited number of outlets to publish your stories. When you increase your writing genres, your market increases exponentially.

Writing in multiple genres expands your writing envelope and prevents you getting bored with one subject.  Financially you'll be better off because it's easier to sell more stories when you write in multiple genres.

Here's more reading on this subject on PitchTravelWrite:

Writing Genres and Your Travel Writing Niche
4 Reasons to Expand Your Writing Genres and How to Do It
Query Multiple Story Ideas and Earn More
Types of Travel Stories
The Best Travel Story: Tap Into Your Interests and Passions

---
Inspirational Travel Quote of the Week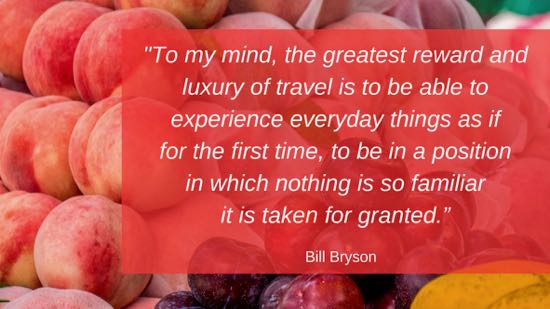 ---
Featured Book of the Month
NEW BOOK! ROCK STAR TRAVEL WRITERS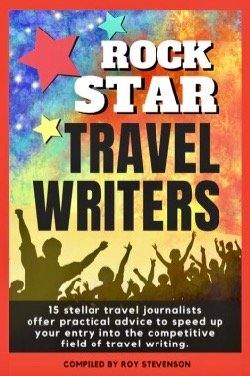 Have you ever wondered how some travel writers consistently get their stories published in the top shelf travel magazines?

In my new book, Rock Star Travel Writers, you'll learn the insider tips, tools, tactics and habits that ten leading travel journalists use to land assignments in the world's most prized travel glossies.

The unique tribe of mentors in Rock Star Travel Writers generously share their journeys and dispense invaluable techniques, insightful habits, and practical advice with you.

What qualifies these journalists to offer expert advice on the art and science of travel writing?

The proof is in their bylines. Here's a partial list of their publications: National Geographic Traveler, AFAR, BBC Travel, Lonely Planet, Condé Nast Traveler, American Express, Robb Report, Saveur, Business Jet Traveler, Forbes Travel Guide, National Geographic Adventure, Australia & New Zealand Magazine, plus in-flights like American Way, Open Skies, Hemispheres, Silkwinds and Delta Sky, and newspapers such as the New York Times, Wall Street Journal, USA Today, the Bangkok Post and South China Morning Post — to name just a few.

Reading their profiles will help answer your most challenging questions about travel writing and will give you plenty of ideas on how to achieve extraordinary results and bylines.

You'll be able to put their advice into practice and transform your travel writing career, starting immediately!

You won't find this wealth of information from a group of elite travel journalists anywhere else.

You can purchase this book for $19.95 ($5 off the regular price) when you use discount code ALRS5 at checkout.


---
Friend me on Facebook
My Facebook page is about freelance travel writing. I frequently post about:
• travel writing & blogging conferences,
• links to other well produced travel websites and blogs,
• links to my travel articles,
• travel writing themes,
• links to reputable travel writer's groups, associations, and newsletters,
• magazine covers stories and back stories,
• links to resources pages,
• links to travel writing archives,
• links to coaching and mentoring resources,
• and plenty of other useful information to get you up to speed.



Link to Roy's Personal Facebook page
---
Please share the e-zine with friends, family or anyone you know who's interested in travel writing. They can sign up for the newsletter and get free marketing tips each week at this link:

Sign up for my weekly marketing tips

That's all for this week.

Until next week, just keep pitching!

Roy

Roy Stevenson
Pitch Travel Write
www.pitchtravelwrite.com













---