Greetings Fellow Travel Writers and Bloggers!
---
… and welcome all new subscribers!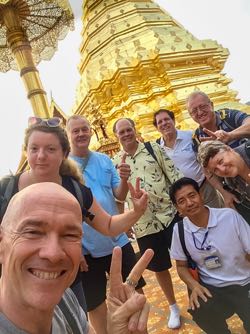 Wow! The past seven days have been our busiest and the most fun week of the year.

We hosted a diverse and excited group of aspiring travel writers at our week long Travel Writing & Marketing Destination Workshop here in Chiang Mai, Thailand.

Their schedule was a hectic combination learning about how to successfully sell travel stories and get comps, plus a packed itinerary of Thai "cultural immersion" activities.

Another major part of our workshop experience was a tasty Thai culinary program that included an all-day cooking class out in the countryside and dining at some of Chiang Mai's finest restaurants. Aroy! Aroy! (That's Thai for delicious).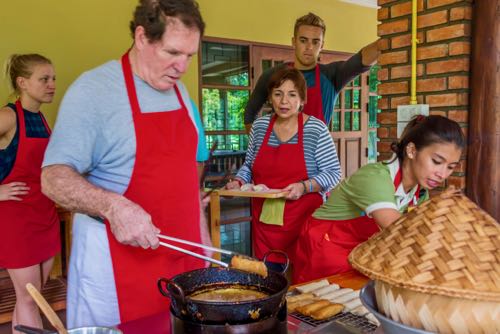 Oh, yes, we also treated each of our participants to two Thai spa treatments of their choice at the finest spas in Chiang Mai. A little bit of pleasure and nurturing is a must for a busy schedule.

Our cultural excursions included a Monk Chat with a young Buddhist novitiate at a local temple (Wat). We toured four of Chiang Mai's most revered Buddhist temples and photographed the golden architecture at dusk.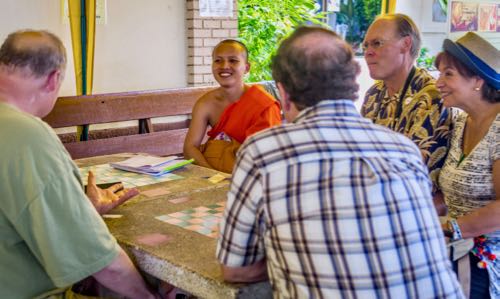 We spent a half-day caring for Thailand's most important animal, the elephant. We learned how to make healthy food balls, fed them bananas, and bathed with them in the river, helping to scrub their gigantic, wrinkled bodies.

It was a memorable experience for all of us and full of photographic possibilities.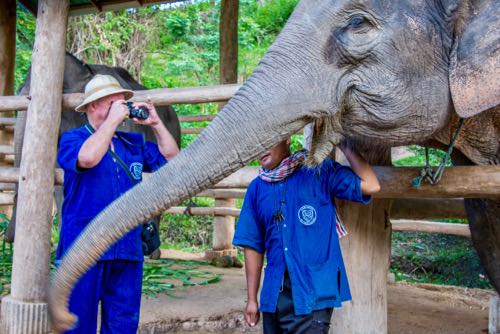 Every evening we relaxed and got to know each other over a meal and some drinks at a wide variety of restaurants around the city. One evening we enjoyed a leisurely Kantoke dinner while watching traditional Thai dancers and listening to their music.

Linda and I thoroughly enjoyed hosting this event, making new friends and showing them around Chiang Mai. We're spending a day or two recovering from the non-stop schedule, while we're already making plans for the next one. Stay tuned.

This week's inspirational travel quote, from renowned author Michael Crichton, aptly describes what our attendees experienced last week:

---
Inspirational Quote of the Week
"Stripped of your ordinary surroundings, your friends, your daily routines, your refrigerator full of food, your closet full of clothes --- with all this taken away, you are forced into direct experience. Such direct experience inevitably makes you aware of who it is that is having the experience. That's not always comfortable, but is always invigorating"
- Michael Crichton, Author
---
Featured Post: Seven Beginner's Travel Writing Mistakes
This week's post is for writer's new to the travel writing game.

Are you making any of these mistakes and jeopardizing your own success?

Read the article to learn about seven of the most common travel writing mistakes and what you can do to succeed …

Travel Writing Mistakes and how to avoid them


---
Resources for Travel Writers
The Complete Guide to Query Letters for Travel Writers
100 Print Magazines that Want to Publish Your Travel Articles
50 Websites that Want to Publish Your Travel Stories
How to Land Press Trips and Fam Tours
How to Break Into the Luxury Travel Writing Market
The Complete Guide to Marketing & Selling Your Travel Articles


Testimonial for How to Break Into the Luxury Travel Writing Market:

"How To Break Into The Luxury Travel Writing Market is a must for your resource library. This is the secret treasure map every aspiring travel writer has been looking for. It guides you step by step to that elusive gold, your first luxury travel writing assignment, opening the door to a treasure chest of endless opportunity.

As an added bonus, Roy has compiled a valuable list of luxury travel publications that can leap frog you to the head of the line so you can start pitching your luxury travel story ideas right away. This reference list is a good foundation to continue building on as you move forward. Thank you, Roy! "


— Martha Veon, Freelance Writer
---
Facebook invitation ...
You are invited to join me on Facebook:

If you're interested in my travel writing advice and in reading short snippets about my new lifestyle in S.E. Asia, please feel free to "Friend" me at my Facebook site.

My posts feature unusual and fun things about our new lifestyle here in Thailand, and I also throw in tips and advice about breaking into travel writing—plus a few stories about my published travel articles. Some of my posts are even funny! Facebook link to Roy's account

---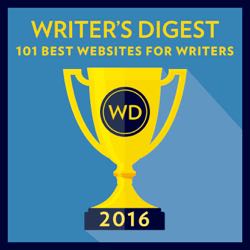 ---
Please share this e-zine with friends, family or anyone you know who is interested in travel writing. They can get free marketing and travel writing information by signing up for my e-zine at this link:

Sign up for my weekly e-zine ...

That's all for this week.

Until next week, you keep pitching.

Roy

Roy Stevenson
Pitch Travel Write
www.pitchtravelwrite.com

---