Greetings Fellow Travel Writers and Bloggers!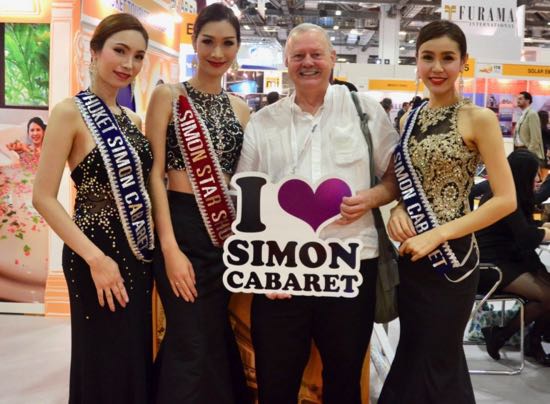 We've just got back from the largest travel conference in Asia, the International Travel Bourse (ITB) Singapore. What a marvelous networking event!


Our week in Singapore started off with some fun. We were invited to Sentosa Island to visit the amazing SEA Aquarium and the always delightful TrickEye Museum.

We were also hosted for high tea at the Fullerton along with travel writing friend Mark Andrews. This stunning 5-star, neoclassical hotel was formerly home to the Singapore Post Office and we enjoyed soaking up the ambiance as we sipped tea and talked shop.

Of course, a visit to Singapore wouldn't be complete without a trip (or three) to my favorite bookstore on earth, Kinokuniya. Besides a comprehensive magazine rack, they also have an impressive selection of books and authors from all around the English-speaking world. For a book lover, it's a very difficult place to leave behind at the end of the week - but the substantial stack of books I crammed into my suitcase will help ease the pain. Lucky for us the airline didn't charge us excess baggage fees!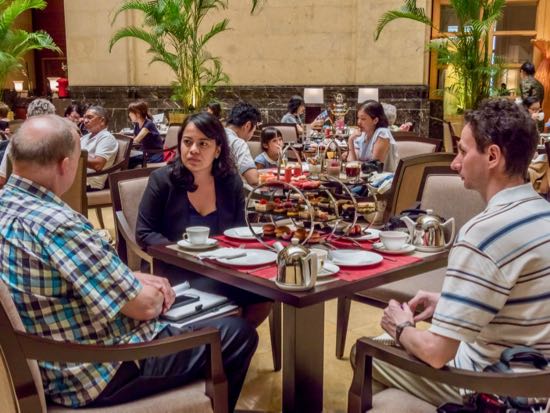 My first conference event was the International Media Marketplace (IMM) organized by the people from Travmedia.com. I had 24 speed dating appointments with media reps from resorts, hotels, national tourism boards, and regional tourism agencies. There's some serious travel in our immediate future!


We'll be traveling to Bali in January/February so at IMM I targeted Balinese resorts and tour operators, and it proved very fruitful indeed. I made personal contact with numerous Balinese resort sales and media reps and have the names and contact details of several more.

The next event was the 3-day International Travel Bourse (ITB) where I cruised the enormous Marina Sands Convention Center hall looking for new travel story ideas, and talking with travel magazine editors, Destination Marketing Organization media reps, and resort and spa media contacts. I'm interested in writing for travel trade journals and made contact with them, too.


Among the ITB conference presentations I attended was one about Travel Blogger Secrets about Influencer Marketer Success. It included trends in influencer marketing, tips for efficient influencer marketing, and the value of influencer marketing. Learned a lot about how successful travel bloggers market themselves, and their contribution to DMOs as influencers.


There was also lots of entertainment at ITB: ethnic music, food sampling and cultural dances. Our swag bags were overflowing with freebies: pads, pens, magazines, chocolates, wine, and more. Travel writing is a dirty job, but someone's got to do it!


None of these travel perks would be possible without writing and selling travel articles. So I hope you read this week's post because it's all about these essential elements of travel writing.

Please Note: During the month of November our website, PitchTravelWrite.com, will be undergoing a variety maintenance activities and upgrades. Although we hope to minimize disruption, our apologies if this causes any inconvenience for you.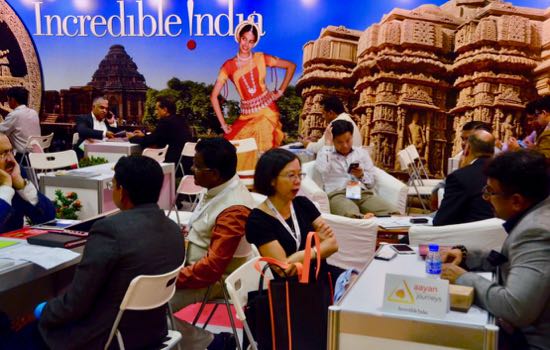 ---
Save the Date!
We're excited to announce the dates for our 2018 Travel Writing and Marketing Master Class in Seattle, WA: April 27-29, 2018

Do you want to learn how to . . .
• Consistently sell Your Travel Stories?
• Land Press Trips & Get Complimentary Travel?
• Improve and Accelerate Your Travel Writing Career?
• Transform your travel blogs into cash by selling them to print magazines?


You'll get all this information—and much more—in my three-day intensive workshop for travel writers, The Complete Travel Writing & Marketing Master Class. It's the best travel writing and marketing workshop you'll find anywhere.


---

"I absolutely vouch for this pioneer of freelance writing! Roy has a great reputation and this was validated for me while attending his Seattle Travel Writing & Marketing Master Class, early April! ‬‬‬‬ Excellent strategies and instruction - Roy not only has a huge stack of diverse bylines that show you it can be done, he also TELLS you how!" - Caroline Wheeler, Rockaway Beach, Oregon


"Gary and I have been working with Roy since January and his coaching has made a big difference for us. We also attended his travel writing workshop in Seattle this past April. Again, a wealth of information came out of that workshop plus a new network of other writers." - Pam Baker, Sacramento


---
We keep the class small and personal - class size is limited to the first 25 registrants. Don't miss out. This class fills quickly!
Put your name on our interest list and you'll be the first to hear when we open registration and offer our substantial early-bird discount:

Link to interest list for 2018 Travel Writing Master Class
---
This Week's Featured Post
Five Rules for Selling Articles and Getting Travel Perks
In my role as a travel writing coach, I've fielded numerous questions from my writers. It's not surprising that I hear the same questions over and over.

The most frequent topic I get questions about is selling articles to print magazines, closely followed by how to parlay your travel writing assignments for travel perks.

Here are my five golden rules about pitching story ideas to editors and getting travel perks. I follow these rules with my travel writing, and share them with my coaching clients.


Read the featured article ...

---
In case you missed it ...
Here's last week's post:

Choosing a Reputable Travel Writing Workshop that's Right for You

Read last week's article . . .


---
Upcoming PitchTravelWrite Feature Posts
November 6: The Fascinating People You Meet as a Travel Writer
November 13: Five Reasons to Expand Your Travel Writing Genres
November 20: The Ultimate List of Travel Magazine Leads
November 27: Finding Gold Mines in Low Paying Magazines



---
Travel Writing Networking Tip of the Week
TRIPATINI.COM is a free social network and blog where travel writers from across the planet hang out, share, and learn how to travel better and smarter. Kind of a hold-all resource for travel writers.

Tripatini.com offers the following benefits, all for free . . .
• Bio listing
• Join a wide selection of special interest groups covering many aspects of travel writing
• You can post travel blogs
• Read press releases
• List your travel writing books
• Buy travel books of all stripes
• List special travel events
• Ask a travel pro questions
• And much more . . .

Link to Tripatini website


---
We've Been in the News!
Thank you, Anda Galffy & Marilyn Jones, for your glowing testimonials!

Link to article


---
Inspirational Travel Quote of the Week
---
Our Featured Book of the Week
FIFTY WEBSITES THAT WANT TO PUBLISH YOUR TRAVEL STORIES
This is a red-hot list of quality websites that are eager to publish your travel articles. Travel writers must have some travel stories published online in today's rapidly changing freelance writing world. If you're a beginning travel writer, this eBook will help you accelerate your travel-writing career by rapidly enhancing your online presence.
Getting your work published online is a quick and easy way for novice travel writers to establish some bylines and credibility as a writer, even to score press trips. The advice in this eBook and the list of fifty websites is your short cut to travel writing success.

Learn more and purchase "Fifty Websites" reference guide . . .

---
Resources for Travel Writers
Books and Reference Guides:
The Art & Craft of Travel Writing

Beginner's 3-pack Reference Guides

The Complete Guide to Query Letters for Travel Writers

100 Print Magazines that Want to Publish Your Articles

Fifty Websites that Want to Publish Your Travel Stories

Advanced Travel Writing 2-Pack Reference Guides

How to Land Press Trips and FAM Tours

How to Break Into the Luxury Travel Writing Market

The Complete Guide to Marketing and Selling Your Travel Articles

Digital Bookstore - Guides, Manuals and Special Reports

---
Friend Me on Facebook:
My Facebook page is about freelance travel writing. I frequently post:
• travel writing & blogging conferences,
• links to other well produced travel websites & blogs,
• links to my travel articles,
• travel writing themes,
• links to reputable travel writer's groups, associations, and newsletters,
• magazine cover stories with the back stories about my published articles,
• links to resource pages,
• links to travel writing archives,
• links to coaching & mentoring resources,
• and plenty of other useful information to get you up to speed about travel writing.



If you haven't 'friended' me yet on Facebook, please feel free to do so here:

Link to Roy's Personal Facebook page

---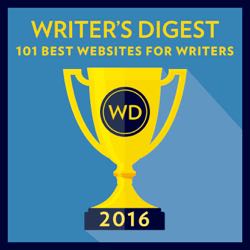 PitchTravelWrite.com was named in 2016's Writer's Digest 101 Best Websites for Writers list.

We're the ONLY travel writer's website on the list! We urge you to forward our newsletters on to your friends that might be interested in taking up travel writing.


---
PitchTravelWrite.com Testimonials
"While attending a travel writers conference in 2014, Roy and his wife Linda sat at my table and, to my good fortune, easily struck up conversation. After chatting with Roy, I immediately purchased his eBooks, even before hearing him speak on stage.
A few short weeks after the conference, I landed my first byline. Bolstered by the knowledge gained from Roy's books and his PitchTravelWrite.com posts, I pitched a well-known regional magazine and blog.
Upon submitting my first article they offered me a permanent contributor's role. There, I published dozens of articles, both digital and print, in over a year of writing for them. I've also simultaneously pitched and written for other outlets to maximize my bylines.
I've only been writing on a part-time basis, but thanks to Roy I've landed several press trips and have nearly 100 published articles. I even launched my own blog, TheRootedGypsy.com where I was recently discovered by a neighboring city's CVB and invited to write for them.
And all thanks to Roy's unfettered knowledge. I can't wait to attend one of his workshops! Who knows where that will take me!"
Thank you again!
- Jessica Pickett, Travel Writer and Blogger


---
Please share this e-zine with friends, family or anyone you know who is interested in travel writing. They can get free marketing and travel writing information by signing up for my e-zine at this link:

Sign up for my weekly marketing tips ...

That's all for this week.

Until next week, just keep pitching!

Roy

Roy Stevenson
Pitch Travel Write
www.pitchtravelwrite.com

---