Greetings Fellow Travel Writers and Bloggers!
Two weeks ago, I published an article on how to use Facebook to enhance your credibility and boost your image as a successful travel writer.
This article was very well received and we've fielded several questions and requests for more information.
Today's featured article has plenty of useful advice on what content you should post, and just as importantly, it shows what you should NOT post on your Facebook sites. I cover everything from photographs to magazine covers, and when to post on Facebook.
I even broach the thorny topic of 'Facebook Addiction', which I'm guessing will prove interesting to many of you.
We're also featuring a travel blogger, Ruby Boukabou in this issue. You can learn more about Ruby and her blog below.
Enjoy!
---
Featured Article:
Facebook Tips for Travel Writers
Recently I posted an article about how to use Facebook to enhance your travel writing image. This article is a follow-up with more tips for travel writers using Facebook.

Here's my take on what constitutes an image-enhancing Facebook page, plus some advice on what to avoid posting:

Continue reading the article ...

---
Featured Blogger:
Ruby Boukabou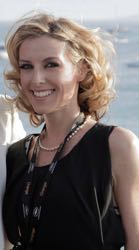 Ruby Boukabou has been writing all her life in various forms. She's been blogging and contributing articles on various sites for over a decade. Her two sites are: RubyTV (for videos) and Ruby Boukabou (for words and pictures).

Ruby profiles creatives who are pursuing dynamic careers or poetic lives in various places across the globe.

Her videos include an Australian master marionettist in Paris, a photo fair in a small town in Algeria, a singer she met onstage who is now launching an album, alternative therapies she's tried, and her own adventures in new cities. She also writes about film festivals including Cannes, Venice and St Tropez.

Read more about Ruby and her advice to aspiring bloggers ...

---

Please share this e-zine with friends, family or anyone who may be interested in travel writing and can benefit from some free marketing and travel writing information.


They can sign up for this e-zine at this link.
---

'Friend' Me!
If you haven't already done so, please 'Friend' me (Roy Stevenson Freelance Writer) on Facebook. My posts are generally travel writing-related and I try to keep it fun.

My Saturday morning 'Where's Roy' Facebook post has been particularly popular! I post a travel photo—usually with me in it—and you have to guess where the heck I am. A few friends and subscribers have proved particularly adept at this.

That's all for now.

Until next time, you keep pitching....

Roy

Roy Stevenson
Pitch Travel Write
www.pitchtravelwrite.com


Please note: Some products mentioned in this e-zine may result in my receiving a small referral fee if you decide to purchase the product. I only recommend products and services that I believe are high quality and can help you be more successful as a freelance writer. Please let me know if you have any questions.
---