Greetings Fellow Travel Writers and Bloggers!
I'm in Singapore, excited to attend the International Media Marketplace (IMM) and International Travel Bourse (ITB).
The IMM starts tomorrow. It's a one-day event where travel writers network with tourism brands & magazine editors. Considered the leading networking platform, it's for securing media coverage in top shelf travel publications.
I'll be doing one-on-one "speed dating" at IMM with tourism media reps, where they brief me on travel news and feature story angles. And I'll be hobnobbing with magazine editors, trying to convince them that I'm the right person to write some juicy travel stories for them.
Then, starting Wednesday, we'll be attending the 3-day ITB. This huge travel expo is all about networking. It encompasses the full spectrum of tourism agencies - from National Tourism Boards and travel agencies to tour groups and airlines, and from accommodation providers to Destination Marketing Organizations (DMOs).
This is the travel writer's holy grail!
We'll make face-to-face contact with media reps from these tourism agencies and walk out of this event with more than one hundred tourism media contacts.
They'll be helping arrange press trips for us when we visit the destinations over the next few years.
ITB also features presentations, workshops, & panels, that will get me up to speed with what's hot and what's not, in the Asian travel market.
And best of all, I get to talk shop with my fellow travel writers! We'll huddle in dark corners of hotel lounges and swap intel on what editors are buying, what's new in the travel magazine game, and which DMOs are handing out press trips like confetti. Yeah!
Together, these events are one-stop shopping for enough DMOs, resort media reps, and magazine editors, to keep us traveling and writing for years!
Attending events like these and networking is what travel writing is all about.
Please Note: During the month of November our website, PitchTravelWrite.com, will be undergoing a variety maintenance activities and upgrades. Although we hope to minimize disruption, our apologies if this causes any inconvenience for you.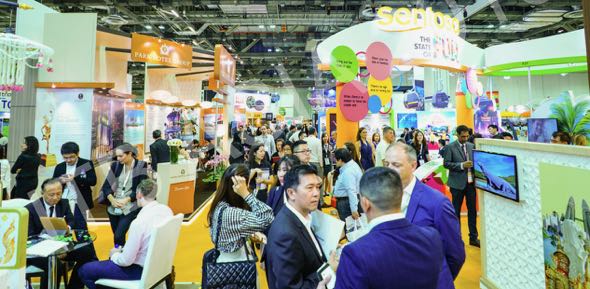 ---
Save the Date!
We're excited to announce the dates for our 2018 Travel Writing and Marketing Master Class in Seattle, WA: April 27-29, 2018

Do you want to learn how to . . .
• Consistently sell Your Travel Stories?
• Land Press Trips & Get Complimentary Travel?
• Improve and Accelerate Your Travel Writing Career?
• Transform your travel blogs into cash by selling them to print magazines?


You'll get all this information—and much more—in my three-day intensive workshop for travel writers, The Complete Travel Writing & Marketing Master Class.

---
"Thank you, Roy, for all your help, education, and support. Your writer's Master Class has been extremely helpful and I so enjoyed it. You have given me the confidence that I need to go forward in my new career as a freelance travel writer, photographer and destination video producer-artist."
- Shelley Pittman, Freelance Writer & Photographer
Alumni, 2016 Chiang Mai Master Class


---
We keep the class small and personal - class size is limited to the first 25 registrants. Don't miss out. This class fills quickly!

Put your name on our interest list and you'll be the first to hear when we open registration and offer our substantial early-bird discount:

Link to interest list for 2018 Travel Writing Master Class
---
This Week's Featured Post
Choosing a Reputable Travel Writing Workshop that's Right for You
A good travel writing workshop has the ability to transform your travel writing and take it to the next level. For many aspiring travel writers, it could make the difference between breaking into this competitive arena and reaping the travel rewards, or dropping out.



As instructor and host of The Complete Travel Writing & Marketing Master Class, I'm always looking at other travel writing workshops and how they compare to mine. It's interesting to see their curricula, the instructors and their qualifications, and the workshop price.

There are at least two dozen travel writing courses sprinkled around the globe.  Many of these travel writing workshops are excellent, full of useful, actionable content. 

But some are flimsy - high on hype and light on practical information. 

Before you spend your hard-earned money on a travel writing course, here are some things to consider: 


Read this week's article . . .

---
In case you missed it ...
Here's last week's post Seven Ways to Take Control of Your Time

Read last week's article


---
Upcoming PitchTravelWrite Feature Posts
October 30: Five Rules for Selling Articles and Getting Travel Perks
November 6: Fascinating People You Meet on Travel Writing Assignments
November 13: Five Reasons to Expand Your Travel Writing Genres
November 20: The Ultimate List of Travel Magazine Leads



---
Travel Writing Networking Tip of the Week
Former CNN Travel Editor and freelancer, Tim Durston, produces a pithy newsletter for subscribers to his TravelWriteEarn.com website.

You'll get a free eBook, 100 Titles That Buy Travel Articles when you subscribe. The articles on Tim's website are excellent.

To Subscribe : TravelWriteEarn


---
We've Been in the News!
We honored to have our PitchTravelWrite travel writer's website listed on Moira Allen's Writing-World.com website:

Link to Writing World


---
Inspirational Travel Quote of the Week
---
Our Featured Book of the Week
100 Print Magazines that Want to Publish Your Travel Articles.
Where do travel writers find magazine leads to pitch and sell their stories? This reference guide is a great place to start your search.
This compilation is far more specialized than what you find in Writer's Market.  Compiled over ten years from a wide variety of on-line sources, field resources and book references, this comprehensive listing also includes international publications for the English-speaking market.

Learn more about this reference guide

---
Resources for Travel Writers
Books and Reference Guides:
The Art & Craft of Travel Writing

Beginner's 3-pack Reference Guides

The Complete Guide to Query Letters for Travel Writers

100 Print Magazines that Want to Publish Your Articles

Fifty Websites that Want to Publish Your Travel Stories

Advanced Travel Writing 2-Pack Reference Guides

How to Land Press Trips and FAM Tours

How to Break Into the Luxury Travel Writing Market

The Complete Guide to Marketing and Selling Your Travel Articles

Digital Bookstore - Guides, Manuals and Special Reports

---
Friend Me on Facebook:
My Facebook page is about freelance travel writing. I frequently post:
• travel writing & blogging conferences,
• links to other well produced travel websites & blogs,
• links to my travel articles,
• travel writing themes,
• links to reputable travel writer's groups, associations, and newsletters,
• magazine cover stories with the back stories about my published articles,
• links to resource pages,
• links to travel writing archives,
• links to coaching & mentoring resources,
• and plenty of other useful information to get you up to speed about travel writing.



If you haven't 'friended' me yet on Facebook, please feel free to do so here:

Link to Roy's Personal Facebook page

---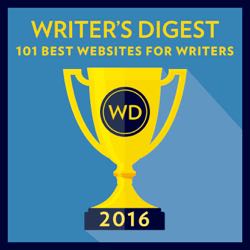 PitchTravelWrite.com was named in 2016's Writer's Digest 101 Best Websites for Writers list.

We're the ONLY travel writer's website on the list! We urge you to forward our newsletters on to your friends that might be interested in taking up travel writing.

PitchTravelWrite.com Testimonials

"Roy Stevenson was kind to give me and my sites a very generous plug recently, but this isn't pure 'quid pro quo'. His PitchTravelWrite.com site and newsletter, if you don't already know, are well worth following and getting regular emails from.

It's one of the few I still follow and rate. It's packed with seriously useful advice, tips, and interesting articles for freelance travel writers, both new and old. Roy is an extensively published travel writer who also offers workshops, courses, and eBooks. He focusses, mostly, on the business end of travel writing, the side which some of us struggle with - pitching and selling stories, and building long term relationships with both editors and tourism orgs.

I guarantee you will find something useful in it, even if it's a reminder of things you already know but have yet to fully act on."
- Jools Stone, U.K. Travel Writer


---
Please share this e-zine with friends, family or anyone you know who is interested in travel writing. They can get free marketing and travel writing information by signing up for my e-zine at this link:

Sign up for my weekly marketing tips ...

That's all for this week.

Until next week, just keep pitching!

Roy

Roy Stevenson
Pitch Travel Write
www.pitchtravelwrite.com

---