Greetings Writers!
As travel writers, there are two things we love to talk about: the great trips we've taken, and where we've been published. Everyone who hears us gets the impression that the travel writer's life is full of romance, excitement and adventure - and often it is.
There isn't anything I love more than telling people about my latest trips and all the magazines currently running my articles. Those of you who have joined me on Facebook know that I like to broadcast what's happening in my travel writing life. These are the things that continue to make it fun.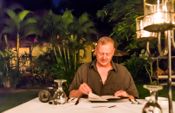 This week's article dispels some of mythos around travel writing - and goes to the opposite extreme. I've written about all the things we don't usually tell people about this business.

In other words, this week's topic addresses the darker side of freelance travel writing.

If you're just getting started in this business you will want to read the article so that you're aware of some of the less savory parts of this business. Although these situations happen only occasionally, when they do happen, it hurts.

For those of you with some experience under your belt, read my list of unsavory experiences and compare it with yours. Let me know what I've missed!


---
A Travel Writing Reality Check
Ah, the romance of the travel writer's life!

I write this editorial sitting in my cozy, secluded little writer's bungalow nestled above pristine white sand dunes, overlooking the crashing, foaming ocean surf.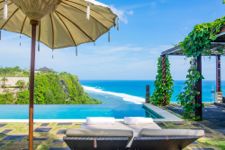 Seagulls wheel silently overhead. I'm drinking the finest Sumatran designer coffee that money can buy and today, as usual, words are pouring effortlessly from my fingers onto my computer. It's almost Zen-like.
Already this morning, several magazine editors have sent me emails begging me to write articles for their magazines, all offering $1/word. This afternoon the postman brought a fistful of envelopes containing 4-figure checks.
I have work booked for the next six months, and my credit card has just been upgraded to platinum gold+. I fly first class on my travel assignments, but will travel business class if I'm forced to slum it. The airline staff recognizes me, of course, because I've been published so many times in their in-flight magazine.
At my destinations, I stay in uber-luxury resorts and spas. There's always an enormous gift basket waiting in my room, filled with fresh fruits, fine wine, and other stuff that I could probably flog off for a small fortune.
All of my travel expenses are paid when I'm on assignment. On a recent trip, one magazine editor drove me to the airport and popped a company credit card into my top pocket, saying, "There are no limits on this card—we just want you to have a good time. You're our most prized writer".
So that's my typical day. Of course, anyone who has done freelance travel writing will know that the above is somewhat of an exaggeration. Okay, fine, it's closer to complete fabrication!
We love to be treated well when we travel, and yes, sometimes we do get some great perks. But travel writing can be a lot less refined and a lot more rough and tumble than you might imagine.
Travel writing has an aura of romance that is hard to dispel when I tell people what I do for a living. We love boasting about the best things that happen on our travels - luxurious resorts, spa treatments, gourmet meals, exotic adventures, and so on.
The reality is a different beast indeed. It takes a lot of hard work to do travel writing. And, like any business, it sometimes has an unsavory side—and that's what I'm going to tell you about now. This is the part we rarely discuss.

Continue reading the article ....
---

Please share this e-zine with friends, family or anyone who may be interested in travel writing and can benefit from some free marketing and travel writing information.

That's all for now.

Until next time, you keep pitching....

Roy

Roy Stevenson
Pitch Travel Write
www.pitchtravelwrite.com


Please note: Some products mentioned in this e-zine may result in my receiving a small referral fee if you decide to purchase the product. I only recommend products and services that I believe are high quality and can help you be more successful as a freelance writer. Please let me know if you have any questions.
---