Greetings Fellow Travel Writers and Bloggers!
---
… and welcome all new subscribers!

We certainly can't say our life here in Chiang Mai isn't interesting!

As you have probably heard, Bhumibol Adulyadej, the revered King of Thailand, passed away a few days ago. King Bhumibol was far more than a historical figurehead. He was a father figure to all Thais, and reigned actively and benevolently for 70 years. Most Thais have been born during his reign, and cannot remember the time—before 1946—when he was not their king.

I've visited dozens of Thai temples and museums over the past five months, and the one constant I can count on seeing at them all is photos of the king visiting with and talking to his people. He started thousands of projects to improve their lives and helped shape Thailand into the popular destination it is today. In a global era of political rancor, selfishness, and squabbling, the Thai King stands out as a stellar role model who clearly put his people first.

Thailand stands out from its neighbors as a developing country, with an excellent infrastructure, a sound economy, and a welcoming people, making it a haven for many Burmese and other Asians. Chiang Mai, for example, has a large Japanese and Korean expat population, not to mention about 20,000 North Americans, Europeans, and Australians and New Zealanders.

The day after the king passed, Linda and I attended a ceremony at the historic Wat Phra Singh Temple. We were awed by the huge turnout of mourning Thai men and women who came to make their offerings and pay their respects to their departed King. There were a few other curious westerners there, observing and staying out of the way.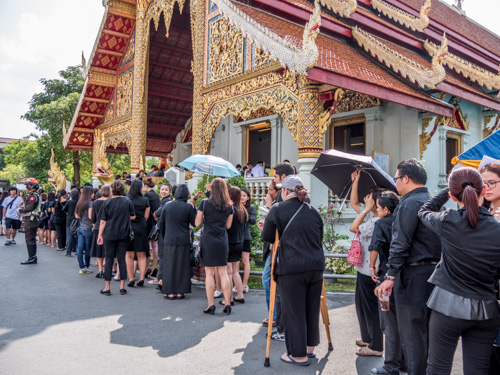 Our Travel Writing, Marketing & Photography Master Class kicks off in one week, here in Chiang Mai, at the gorgeous RatiLanna Resort and Spa and we're so excited! Workshop attendees start arriving on Saturday and will get their first spa treatments to help them decompress from their travel.

Ours is the only travel writer's workshop in existence that focuses on showing aspiring travel writers how to actually sell their stories to print and online media.

Travel writers need good marketing and sales skills as much as they need good writing skills. Plenty of workshops show you how to write good travel stories, and that's a start. But if you can't sell your travel stories, you don't get to write them! Our workshop focuses on marketing strategies so writers can successfully sell their work.



Our Chiang Mai destination workshop features daily cultural and tourist excursions including an elephant sanctuary, historic temples, a Thai cooking class at an organic farm, a 'monk chat', hands-on photography advice, and two exotic Thai spa treatments. And we'll taste some of the best food Chiang Mai has to offer.
We created this workshop to simulate a weeklong press trip. Our goal is for the writers to return home with saleable story ideas for print magazines, and to practice what they learned at our workshop. All of this while we're having a lot of fun together, too!
Watch this newsletter for announcements about our 2017 Travel Writing Master Class offerings. We'll hold one in Seattle in April, and our destination workshop in Saigon, Vietnam, in October.
Have you ever wondered how travel writers differ from tourists? In this week's quote, Daniel Boorstin sums up that difference very nicely.
---
Inspirational Quote of the Week
"The Traveler was active; he went strenuously in search of people, of adventure, of experience. The tourist is passive; he expects interesting things to happen to him. He goes 'sight-seeing'."
- Daniel J. Boorstin


---
Featured Post: No Bylines? Five Strategies to Use When You Don't Have Writing Clips
Most beginning travel writers feel that having no writing portfolio is an insurmountable obstacle.  But it always helps to remember that every experienced writer has had to pitch his or her first article at some point in the past. We've all been through this.

Here are my five best suggestions on how to pitch articles when you don't have any bylines.

Read the article ...


---
Resources for Travel Writers
The Complete Guide to Query Letters for Travel Writers
100 Print Magazines that Want to Publish Your Travel Articles
50 Websites that Want to Publish Your Travel Stories
How to Land Press Trips and Fam Tours
How to Break Into the Luxury Travel Writing Market
The Complete Guide to Marketing & Selling Your Travel Articles


Testimonial for The Complete Guide to Query Letters for Travel Writers:

"An excellent, succinct book. As a freelance journalist who is keen to get into travel writing, I have been reading Roy Stevenson's PitchTravelWrite.com website and the excellent advice it contains very closely. I was therefore delighted when he advertised this book and I purchased it immediately. I was not disappointed. Roy is generous sharing his expertise and this book is no exception. I have learned so much about pitching to editors from it. He shows pitches to a wide range of magazines, and for a wide range of travel topics. I have made a list of 'sentence starters' he used as I find they will help me to structure my own pitches."


— 5-star rating, Amazon.com
---
Facebook invitation ...
You are invited to join me on Facebook:

If you're interested in my travel writing advice and in reading short snippets about my new lifestyle in S.E. Asia, please feel free to "Friend" me at my Facebook site.

My posts feature unusual and fun things about our new lifestyle here in Thailand, and I also throw in tips and advice about breaking into travel writing—plus a few stories about my published travel articles. Some of my posts are even funny! Facebook link to Roy's account

---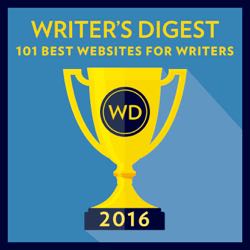 ---
Please share this e-zine with friends, family or anyone you know who is interested in travel writing. They can get free marketing and travel writing information by signing up for my e-zine at this link:

Sign up for my weekly e-zine ...

That's all for this week.

Until next week, you keep pitching.

Roy

Roy Stevenson
Pitch Travel Write
www.pitchtravelwrite.com

---