Greetings Fellow Travel Writers and Bloggers!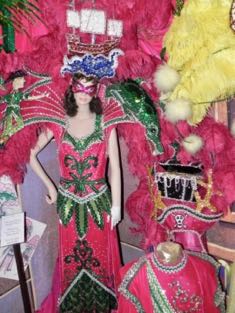 It's the rainy season here in Da Nang, Vietnam. The tourists have left town and are back at work after their annual beach vacations. We're seeing way fewer visitors in our district, an eclectic accumulation of large hotels, small guesthouses, restaurants and spas.
The cooler weather is more conducive to sightseeing so we're visiting more of the local attractions. There's a lot to see including the Da Nang Museum, the Ho Chi Minh Museum, the Fifth Military Zone Museum, the Da Nang Fine Arts Museum, the enormous Lady Buddha, the Ba Na Hills Cable Car ride, the Cham Ruins at the My Son Archeological Site, the Cao Dai Temple, The Fisherman's Village at Son Tra Peninsula, and Art in Paradise.
You'll notice there are several museums on our sightseeing bucket list!
Museums are staple tourist attractions around the world. And, in fact, writing about them has helped me break into the competitive travel writing arena.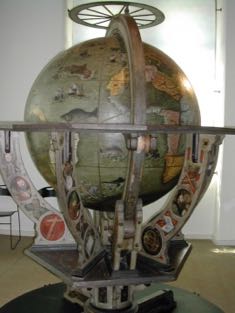 My museum stories are one of the keys to my rapid ascent in freelance writing and being published prolifically in print media. I've sold a lot of museum travel articles. I mean, A LOT - more than two hundred! I've had museum pieces published in several dozen paying print magazines plus a few websites. (Google Roy Stevenson + museums and you'll see some of them).
A great perk from museum writing is that you get free entry when you have assignments. Often, you receive personal guided tours with the museum curator or a local historian. And, I've saved a bundle of money just on entry fees!
Even better, many of the editors have taken repeat museum stories from me, and I've become their museum "go to" writer. Pitching an editor becomes very easy with repeat business.
If you've had difficulty breaking into travel writing, I heartily recommend you pitch museum stories to specialty magazines. Mine have sold like hot cakes! Yours can, too.

---
Save the Date!
We're excited to announce the dates for our 2018 Travel Writing and Marketing Master Class in Seattle, WA: April 27-29, 2018

We keep the class small and personal - class size is limited to the first 25 registrants. Don't miss out. This class fills quickly!

Put your name on our interest list and you'll be the first to hear when we open registration and offer our substantial early-bird discount:

Link to interest list for 2018 Travel Writing Master Class
---
This Week's Featured Post
Seven Habits to Take Control of Your Time
When you decided to become a freelance travel writer, you probably thought you'd have more freedom than an employee in a traditional job.  In many ways, that's true. 



You can wake up without an alarm clock, take time off to exercise, meet a friend for coffee, and take vacations whenever you want. As a freelancer, you have the freedom to design your day to your own specifications.



This freedom is delightful! But there's one big obstacle:  WORK. Too much freedom for many people means they never get around to doing their work.

People ask me all the time, "how do you get so much done?" I've pitched a lot of stories, and my work has been published more than 1000 times in ten years.  And, I can tell you, there's no magic involved. 



To be successful, I have some regular habits to get my job done – things that work well for me and help me increase my productivity.   They can work for you, too. 



Here are seven habits that will increase your freelance writing productivity and help you get control of your time. The result? You'll pitch more stories, get published more often, and ultimately earn more money.


Read the article

---
In case you missed it ...
Here's last week's post Where to Find Introductory Travel Writing Classes

Read the article ...


---
Upcoming PitchTravelWrite Feature Posts
October 23: How to Choose a Reputable Travel Writing Course That's Right for You
October 30: Five Rules for Selling Articles and Getting Travel Perks
November 6: Fascinating People You Meet on Travel Writing Assignments
November 13: Five Reasons to Expand Your Travel Writing Genres



---
Travel Writing Networking Tip of the Week
ITWA is the world's largest association of professional travel journalists, with links to more than 2,000 travel industry reps.

Ashley Gibbons, offers a meaty twice-monthly bulletin that contains lengthy updates on world-wide tourist destinations and events that want you to visit their attractions. Ashley's most recent newsletter was 34 pages long, and packed with good stuff. The travel agencies and destinations will consider your assignments for comped stays, meals, tours, etc.

Subscribe to the ITWA newsletter:

ITWA signup page


---
We've Been in the News!
Here's my recent guest post on TravelWritersExchange.com, where I share a few mistakes I've made in my decade as a travel writer, and what I should have done differently. Can you learn from my mistakes? Read them and weep.

Read the article on Travel Writers Exchange


---
Inspirational Travel Quote of the Week
---
Our Featured Book of the Week
The Complete Guide to Query Letters for Travel Writers . . . shows you everything you need to know to create compelling query letters.


Well-written query letters convince magazine editors that you have an exciting travel story their readers will absolutely love. 

Here's what makes this book different than others: you'll get 20 sample query letters that I used successfully to get paid assignments in print magazines. And I explain the marketing strategies that made the sale:

Learn more ...

---
Resources for Travel Writers
Books and Reference Guides:
The Art & Craft of Travel Writing

Beginner's 3-pack Reference Guides

The Complete Guide to Query Letters for Travel Writers

100 Print Magazines that Want to Publish Your Articles

Fifty Websites that Want to Publish Your Travel Stories

Advanced Travel Writing 2-Pack Reference Guides

How to Land Press Trips and FAM Tours

How to Break Into the Luxury Travel Writing Market

The Complete Guide to Marketing and Selling Your Travel Articles

Digital Bookstore - Guides, Manuals and Special Reports

---
Friend Me on Facebook:
My Facebook page is about freelance travel writing. I frequently post:
• travel writing & blogging conferences,
• links to other well produced travel websites & blogs,
• links to my travel articles,
• travel writing themes,
• links to reputable travel writer's groups, associations, and newsletters,
• magazine cover stories with the back stories about my published articles,
• links to resource pages,
• links to travel writing archives,
• links to coaching & mentoring resources,
• and plenty of other useful information to get you up to speed about travel writing.



If you haven't 'friended' me yet on Facebook, please feel free to do so here:

Link to Roy's Personal Facebook page

---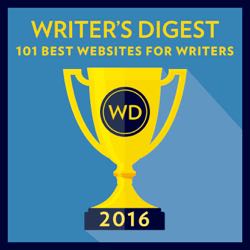 PitchTravelWrite.com was named in 2016's Writer's Digest 101 Best Websites for Writers list.

We're the ONLY travel writer's website on the list! We urge you to forward our newsletters on to your friends that might be interested in taking up travel writing.

PitchTravelWrite.com Testimonials

"I think you should know that I have been sending your link to many a travel journalist as your site is one of the most helpful I've seen to date. I even sent it to my sister who writes mostly about gardens and she was totally blown away by the amount of information you are giving away for free." —Karin Leperi, Freelance Travel Writer

"This site is more like a book than a website. It is one of the best (if not THE best) travel-writing sites I've seen in a long time. It is packed! And most of the articles will be useful to any freelancer, not just travel writers." —Moira Allen Anderson, Writing- World.com


---
Please share this e-zine with friends, family or anyone you know who is interested in travel writing. They can get free marketing and travel writing information by signing up for my e-zine at this link:

Sign up for my weekly marketing tips ...

That's all for this week.

Until next week, just keep pitching!

Roy

Roy Stevenson
Pitch Travel Write
www.pitchtravelwrite.com

---