Greetings Fellow Travel Writers and Bloggers!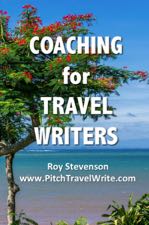 I'm very excited to announce the grand opening of my new travel writing coaching programs. They're open to the public, but for one week only we're offering a 20% discount to e-zine subscribers.
If you've been considering enlisting my coaching services, now is the time to act because you'll get a substantial discount.
The travel writers who follow my advice to the letter are scoring big! If you're wondering how effective my travel writing coaching is, please take the time to read the testimonials.
I'm offering 2 packages based on the most popular requests from previous clients.
If you want to take advantage of my coaching packages, please use these discount codes at checkout:
• The Complete Coaching Package: SCD20
• Pick My Brain 1-Hour Consultation: SPMB20

When you use these codes at checkout, you will receive a 20% discount off the listed (public) price of the services.

Learn more about the coaching packages here ...

One more note: I don't place a time limit on when you can use my coaching after you register. You can sign up now and wait until you have a story that you really want to pitch, and then activate my coaching. Or we can get started immediately. It's your choice.
Signing up now reserves you a spot on my current coaching list and gives you VIP priority access to my coaching services when you're ready to pitch and write your story.
You must purchase the coaching package by Sunday, October 18 (midnight EST) to get the subscriber discount. Please remember to use the discount codes above.
We're offering this 20% coaching discount to the first 15 travel writers and bloggers who sign up, so if you've been thinking about signing up for coaching - now is the time.
If you aren't one of the first 15 to register, you will go on my waiting list. It could be months before I'm free to take on any new coaching clients, so once again - act now!
---
This week's featured article is all about how you can use Facebook to promote yourself as a travel writer.
Two years ago I had totally dismissed the idea of using Facebook as a useful tool for my travel writer's platform. Now, I've come a full 180 degrees and totally advocate a Facebook page for all travel writers and bloggers, regardless of whether you've been published or not.
Your Facebook site may not garner magazine assignments directly, but it potentially has plenty of other benefits - and it's free!
If you don't yet have a travel writer's website, you can always use Facebook as a temporary stopgap to convince magazine editors and CVB media professionals that you are indeed a travel writer.
Read the article to see if you're using Facebook as much as you can to enhance your travel writing image …
---
Our featured blogger this week is Jan Ross and her blog, Wanderlust Wonder. You might recognize her name from an interview about how she uses Twitter to promote her travel writing and connect with CVBs. You can find more information about her blog, and a link to the interview in her profile below.

Enjoy!

---
Featured Article:
8 Ways to Enhance Your Travel Writing Image Using Facebook
On Monday, August 24, 2015, an important new social media record was set: Facebook attracted more than one billion users in one day.

One in seven people in the world had used the site on that day! This staggering figure highlights the popularity of Facebook and the potential power of social media.

As recently as two years ago, I thought Facebook was a waste of time. I couldn't see any way it could help me secure travel writing assignments from magazine editors. Even today, based on my experience, Facebook still remains an ineffective way of getting assignments from editors.

But, I've learned to use Facebook in other ways, despite the fact that it doesn't directly reap any writing assignments. Social media has plenty of other uses and can enhance your travel writing image if you're creative and have a strategy.

The two things I like most about Facebook are its' simplicity and its flexibility—it's very easy to use (and that's high praise coming from a luddite like me) and it can be used in many ways.

How can Facebook help you and your travel writing image?

Look through the checklist below to see how you can use Facebook for your professional image or brand. Are you utilizing Facebook as much as you could be?

Continue reading the article ...

---
Featured Blogger: Jan Ross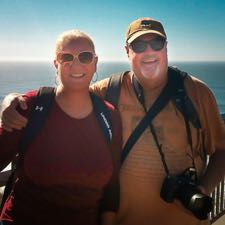 Jan Ross isn't new to blogging.  In fact, she's been at it for ten years!  She writes about baby boomer travel and girlfriend getaways.  



Her blog, Wanderlust Wonder was inspired by the feeling of awe that she experiences visiting other places.  She travels all around the U.S. and internationally with her husband, Tom, who is also the travel photographer for her blog and articles.

Jan started her travel blogging career with a travel agency several years ago, then created her own blog when the agency was sold.

Read the rest of Jan's profile and her advice to aspiring bloggers ...
---

Please share this e-zine with friends, family or anyone who may be interested in travel writing and can benefit from some free marketing and travel writing information.


They can sign up for this e-zine at this link.
---

'Friend' Me!
If you haven't already done so, please 'Friend' me (Roy Stevenson Freelance Writer) on Facebook. My posts are generally travel writing-related and I try to keep it fun.

My Saturday morning 'Where's Roy' Facebook post has been particularly popular! I post a travel photo—usually with me in it—and you have to guess where the heck I am. A few friends and subscribers have proved particularly adept at this.

That's all for now.

Until next time, you keep pitching....

Roy

Roy Stevenson
Pitch Travel Write
www.pitchtravelwrite.com


Please note: Some products mentioned in this e-zine may result in my receiving a small referral fee if you decide to purchase the product. I only recommend products and services that I believe are high quality and can help you be more successful as a freelance writer. Please let me know if you have any questions.
---