Greetings Fellow Travel Writers and Bloggers!
---
… and welcome all new subscribers!

Another busy week passes by here in Chiang Mai, Thailand. Having just returned from 10 days in Saigon, Vietnam, I've spent the week catching up on my writing. I have thirteen articles to get out the door for various print magazines around the world. Hope you're having the same problem.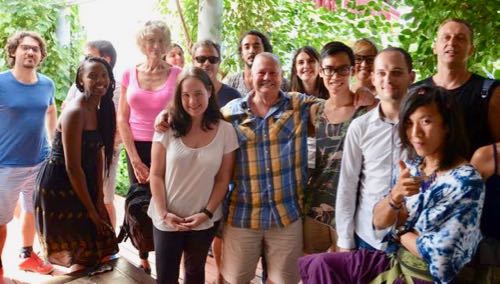 Yesterday, I gave a presentation to an attentive crowd of 20 novice and veteran writers at our Chiang Mai Writer's Group meeting. I showed them how freelance writing works and described the multitude of genres open to freelance writers. I gave my keen audience examples of the magazine categories where I've been published: history, military history, military vehicles, communications, travel, and art and sculpture. I've also had more than a few stories published in gardening, film festival, yachting and sailing, and food, wine, and beer magazines.

We then moved on to a discussion on how to dream up marketable story ideas. I mentioned how critical it is for travel writers to research and develop each story idea before distilling it down into a query letter. In November, I continue with Part II of my Freelance Writing Series. I'll be talking about creating enticing query letters and locating magazines to pitch their stories to.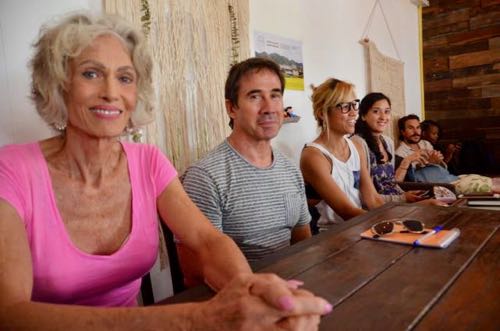 Only two weeks before an excited group of aspiring travel writers converge on Chiang Mai for my Complete Travel Writing, Marketing, and Photography Destination Workshop.

Our workshop base is the luxurious RatiLanna Resort and Spa, beside the Ping River. This deluxe resort has a superb staff, marvelous food, and authentic Thai Lanna style architecture and furnishings. Our attendees each receive a free spa treatment on the first day, and again on the final day of the workshop.

We'll also go on "press trip" excursions every day to see this city's most interesting cultural attractions. We're hoping our writers will be able to pitch and sell some of their stories to magazines. And of course, I'm presenting every day on selling and marketing travel stories. I'll also be sharing my best travel writing and photography tips with our participants.

If you're interested in attending our 2017 Travel Writing and Marketing Master Class, you have a choice of Seattle, Washington, in April, or Saigon, Vietnam, in October. Watch this newsletter and our website (PitchTravelWrite.com) for more details.

This week's Inspirational Travel Writer's Quote reinforces the idea that the longer we travel, the more we realize how we're citizens of the world, versus "Americans" or "Australians" or "Germans" or "Malaysians", or whatever country we happen to come from.
---
Inspirational Quote of the Week
"Nobody can discover the world for someone else. Only when we discover it for ourselves does it become common ground and a common bond and we cease to be alone."
- Wendell Berry


---
Featured Post: The Art of the Travel Story: Turning Your Destination into a Compelling Read
This week's featured post is all about getting travel journalists to up their writing game.

My article shows you ways to use creative writing to transform those mind numbing bullet point lists and clumps of facts and figures into interesting and readable travel stories. Our readers want to be experience the destination, versus reading "junk" lists like, "The Top Ten Things to Do and See in Budapest".

Regurgitating raw travel data isn't compelling journalism. In this post I give you six tips and techniques to help you convert those boring lists, facts and statistics into entertaining stories to help your readers experience the place.

Read the article ...


---
I'd Love to Hear Your Feedback
I'd like to thank all the writers who participated in our book sale a few weeks ago. It was a big success with nearly a hundred downloads.

My mission is to provide high-value information to travel writers with actionable steps you can take to sell your articles, get published, and get comps. I want you to succeed.

Have my books helped you sell any of your articles to magazines? Have you landed any press trips using my advice?

If so, I'd love to hear about it.

Please drop me an email (PitchTravelWrite@gmail.com) and tell me about your success. I'd like to show off your achievements in our newsletter and on our website.

Thanks for your faith in my products. It is very much appreciated.
---
Resources for Travel Writers
The Complete Guide to Query Letters for Travel Writers
100 Print Magazines that Want to Publish Your Travel Articles
50 Websites that Want to Publish Your Travel Stories
How to Land Press Trips and Fam Tours
How to Break Into the Luxury Travel Writing Market
The Complete Guide to Marketing & Selling Your Travel Articles


Testimonial for my reference books and guides, PitchTravelWrite.com:

"If you are serious about breaking into freelance writing, check out all of Roy's how-to books. He has produced a resource library that every new freelance writer, regardless of niche, would be wise to own. Roy's how to books will put you on the fast track to success. These are the same techniques he used to skyrocket his own career. I own all of them and they have proven to be a wise investment."


— Martha Veon, Travel Writer
---
Facebook invitation ...
You are invited to join me on Facebook:

If you're interested in my travel writing advice and in reading short snippets about my new lifestyle in S.E. Asia, please feel free to "Friend" me at my Facebook site.

My posts feature unusual and fun things about our new lifestyle here in Thailand, and I also throw in tips and advice about breaking into travel writing—plus a few stories about my published travel articles. Some of my posts are even funny! Facebook link to Roy's account

---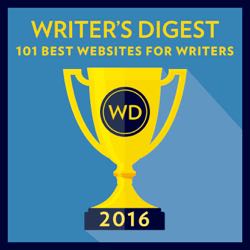 ---
Please share this e-zine with friends, family or anyone you know who is interested in travel writing. They can get free marketing and travel writing information by signing up for my e-zine at this link:

Sign up for my weekly e-zine ...

That's all for this week.

Until next week, you keep pitching.

Roy

Roy Stevenson
Pitch Travel Write
www.pitchtravelwrite.com

---