Greetings Fellow Travel Writers and Bloggers!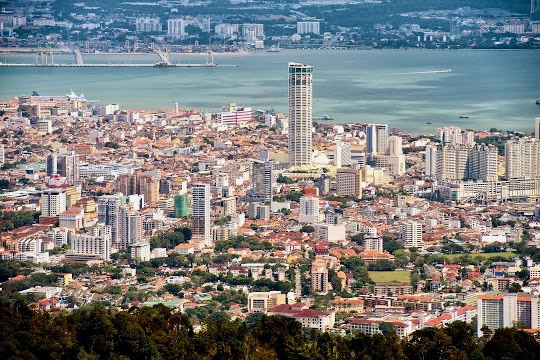 . . . and WELCOME to all new subscribers! Thanks for joining us.
Editorial: We've just arrived in Georgetown - Penang, Malaysia

We flew in from Da Nang, Vietnam, two days ago. Although we're here on a "visa run" to renew Linda's Vietnam visa, we're taking the opportunity to do some other research while we're here in this beautiful part of the world.
Why did we decide to visit Georgetown, Malaysia? I'm glad you asked!
We have no foreseeable plans to leave Da Nang (we love it!), but we always like to be thinking about where we might live next. If Georgetown has the amenities that we need to maintain our comfortable lifestyle, it just might be our next S.E. Asian long-stay destination.
This town of 750,000, located on the northeastern tip of Penang Island, is Malaysia's second largest city after Kuala Lumpur. We tend to gravitate towards S.E. Asian country's second or third largest cities. With a smaller population, they also tend to be less polluted and less chaotic than the largest cities, yet they have the same amenities.
We're also considering Georgetown as the site for next year's Travel Writing & Photography Retreat (December 2019). So we'll check out Georgetown's tourist attractions, upscale hotels and potential photography sites. It's a tough job, but we'll sacrifice ourselves and suffer through it.
I was last here in 2004 and it's mushroomed since then. Georgetown is also starting to appear on the digital nomad radar as an inexpensive, livable, and interesting place to live with good Internet.
Tourist attractions we'll be visiting in our 11 days here include many museums: Penang State & History, Batik Painting, Peranakan Museum, the Colonial Penang Museum, the 3D Trick Art, and the Sun Yat Sen Museum. We'll also explore all the street art, the Botanic Gardens, several bookstores, the Town Hall, Suffolk House, the Macallum Street Night Market, some temples, and maybe a war museum. We'll be busy!
Another big draw to Georgetown is its unique street food and world-renowned cuisine. My all-time favorite ethnic food is Baba Nyonya (or Peranakan) food, a delicious mix of Chinese, Malay, Indian and Thai. Peranakans are the early Chinese migrants who settled in Penang and Singapore.
The fusion blends of Peranakan spices and herbs is exquisite. Some of the most popular dishes are Babi assam (pork stew in tamarind sauce), Enchi Kebin (deep fried chicken in coconut milk), Laksa lemak (laksa served in rich coconut gravy), Seh bak (pork loin marinated overnight with herbs & spices), and Kari Kapitan (the ubiquitous chicken curry with kaffir lime leaves, and coconut milk). There are dozens of other Peranakan dishes like these. We're planning to dine off as much street food as we can handle and a few of the recommended Peranakan restaurants.
We'll give you an update next week after we've had a few days to explore Georgetown/Penang and have more to report.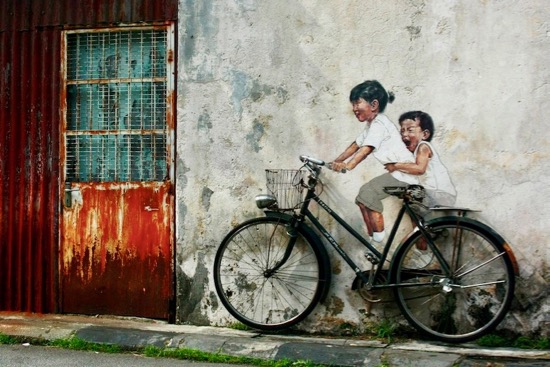 ---
This Week's Featured Post
Six Tips to Increase Your Productivity
Finding ways to increase your productivity as a freelance writer is important when you work alone.  You're doing every kind of task - from administrative tasks to marketing and writing activities.  Chances are you'd rather focus on writing because that's the fun part.  



Finding smart ways to minimize the amount of time you spend on most of the less enjoyable tasks is important.  If you can increase your productivity, you'll be more efficient and stop feeling so overwhelmed. 



How can you create more time in your day for the things you really love to do? How can you minimize mind-numbingly boring tasks? How can you earn more money with less effort?



Here are six ideas that will save you huge chunks of time and help you to earn more money:

READ THE ARTICLE


---
In case you missed it: Writing for Inflights
A couple weeks ago we posted an article about writing for inflights.

If you'd like to add inflights to your list of bylines, you'll want to read it.

READ THE ARTICLE
---
Travel Writing e-Course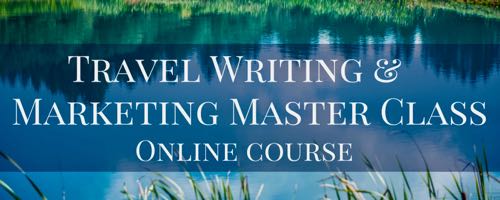 Our Travel Writing & Marketing Master Class is available as an online course. It's meant for people who aren't able to wait until next April to see it Live, or for people who missed this year's class.

If you're an aspiring travel writer, or you haven't had much luck selling your articles to print magazines, this Online Travel Writing & Marketing Workshop is for you.

Everything from the classroom sessions at the Live Master Class held in Seattle in April, 2018 is included – and you'll get to experience it in the comfort of your own home, and at your own pace.

Now you can get exactly the same information, techniques, tips, and tricks that participants heard in the live Travel Writing & Marketing Master Class for half the price of the Live class - and without the travel costs!

LEARN MORE AND REGISTER
---
Upcoming Posts
October 8: How to Get Invited on Press Trips
October 15: Organizing an International Press Trip: Roy's 12-day Press Trip in SW Germany
October 22: Are You Ready to Transition to Fulltime Freelance Writing?
October 29: How to Break Into the Cruising, Yachting & Sailing Market


---
How to Dream Up Story Ideas that Sell
It's getting harder and harder to be a generalist travel writer trying to do what thousands of other generalist travel writers are doing; writing superficial Top Ten "listicles". To be published in paying print media you have to be really creative to come up with unique story ideas that editors haven't heard before.

Many of my freelance writer friends tell me they have difficulty coming up with multiple story ideas about one place. It takes some groundwork to become savvy at recognizing and mining gold nugget travel story ideas. The following articles point you in the right direction for dreaming up saleable travel stories.

Although there will always be a market for basic roundup articles, the competition is fierce. Editors are looking for new ideas and fresh perspectives.
Many Types of Travel Stories

For novice freelance writers, trying to figure out what story to pitch to an editor is a daunting task because they have no frame of reference.  Often, beginners lack confidence in their story ideas. So where do you start?
Six Ways to Generate Story Ideas that Sell

The best travel story is a result of writing about your personal interests or passions. Anything that interests you will result in an article that has more meaning, more emotion, and a deeper level of knowledge to share with your readers. 
Writing Genres and Your Travel Writing Niche

There are some common travel writing themes for travel articles. Here are a few of them.
The Best Travel Story Taps Into Your Interests and Passions

Round-up travel stories have many similarities.  These are high-level descriptions, or "roundups", of what a city or destination has to offer.
Roundup Travel Stories are the Most Fun to Write

A huge factor in selling story ideas and getting them published is the quality of your idea. So where, and how, do travel writers start their quest for a salable story? 
6 Tips for Dreaming Up Story Ideas that Sell

---
Inspirational Travel Quote of the Week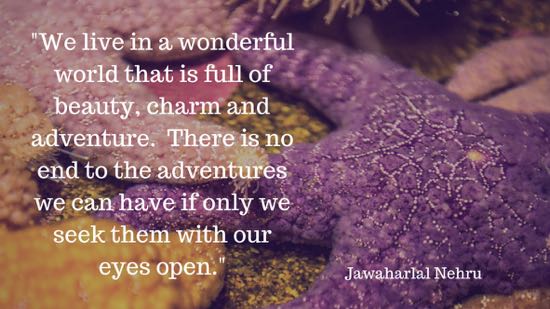 ---
Featured Book of the Month
NEW BOOK! ROCK STAR TRAVEL WRITERS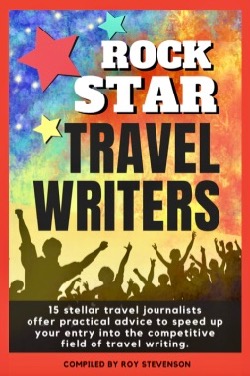 Have you ever wondered how some travel writers consistently get their stories published in the top shelf travel magazines?

In my new book, Rock Star Travel Writers, you'll learn the insider tips, tools, tactics and habits that leading travel journalists use to land assignments in the world's most prized travel glossies.

The unique tribe of mentors in Rock Star Travel Writers generously share their journeys and dispense invaluable techniques, insightful habits, and practical advice with you.

What qualifies these journalists to offer expert advice on the art and science of travel writing?

The proof is in their bylines. Here's a partial list of their publications: National Geographic Traveler, AFAR, BBC Travel, Lonely Planet, Condé Nast Traveler, American Express, Robb Report, Saveur, Business Jet Traveler, Forbes Travel Guide, National Geographic Adventure, Australia & New Zealand Magazine, plus in-flights like American Way, Open Skies, Hemispheres, Silkwinds and Delta Sky, and newspapers such as the New York Times, Wall Street Journal, USA Today, the Bangkok Post and South China Morning Post — to name just a few.

Reading their profiles will help answer your most challenging questions about travel writing and will give you plenty of ideas on how to achieve extraordinary results and bylines.

You'll be able to put their advice into practice and transform your travel writing career, starting immediately!

You won't find this wealth of information from a group of elite travel journalists anywhere else.

You can purchase this book (PDF) for $19.95. That's $5 off the regular price when you use discount code ALRS5.

LEARN MORE AND PURCHASE THE BOOK

Don't forget to use discount code ALRS5


---
Friend me on Facebook
My Facebook page is about freelance travel writing. I frequently post about:
• travel writing & blogging conferences,
• links to other well produced travel websites and blogs,
• links to my travel articles,
• travel writing themes,
• links to reputable travel writer's groups, associations, and newsletters,
• magazine covers stories and back stories,
• links to resources pages,
• links to travel writing archives,
• links to coaching and mentoring resources,
• and plenty of other useful information to get you up to speed.



Link to Roy's Personal Facebook page
---
Please share the e-zine with friends, family or anyone you know who's interested in travel writing. They can sign up for the newsletter and get free marketing tips each week at this link:

Sign up for my weekly marketing tips

That's all for this week.

Until next week, just keep pitching!

Roy

Roy Stevenson
Pitch Travel Write
www.pitchtravelwrite.com













---