Greetings Fellow Travel Writers and Bloggers!
. . . and WELCOME all new subscribers. Thanks for joining us.


Editorial: Instant Success in Travel Writing
One of my favorite quotes from an accomplished travel writer and friend is, "I met with instant travel writing success after six years of constant rejections."

To the novice travel writers I coach, success never comes as quickly as they hope. But, I have noticed that the writers who stick with it and keep pitching do meet with success. They eventually see their stories published in paying print media, and on reputable travel websites. Many of them score exciting press trips, fam tours, and other cool comps.

Expecting beginners to consistently get their travel stories published after only sending out a handful of queries is unrealistic. Receiving rejection letters is normal - and not just in our first year or two! Even veteran travel writers receive rejections. Fifty to sixty percent of their queries are turned down.

I haven't yet coached a writer who has broken through into freelance writing right from the start. For the first 6-12 months they have sporadic success with hit-or-miss results. It takes time to gain traction. 

What does it take to see your work published?
- excellent story ideas
- well-researched destinations with juicy details
- clearly written query letters - a sizable pitch list
- a continuous flow of pitches - "Just Keep Pitching" is my motto


If you do these things, you'll eventually start selling your stories and see your work published.

Travel writing is not an easy field to break into, and success has little to do with writing talent. Of course, you must be a good writer but you still have to be able to sell your ideas. In my experience, success has far more to do with persistence and marketing than writing ability. 

It really comes down to continually firing out queries. If you keep sending out queries, some of them will get results. And it will snowball — if you stick with it.

Here's what's important:

Learn and understand the whole pitching cycle first. This includes proficiency at researching story ideas, preparing solid query letters, and creating lengthy magazine distribution lists – your sales leads. Your writing will improve as you write more and more articles.

Despite the marketing hype by some people promoting travel workshops, attending a workshop does not result in "instant success". Nor is it easy. You have to be able to do more than "write a postcard".

The successful writers are the ones that stay the course. That means they learn the writing craft, master the business skills of finding sales leads and pitching story ideas, and do not become despondent when they meet the inevitable rejections. Even six years of them.
---
Coaching Registration is OPEN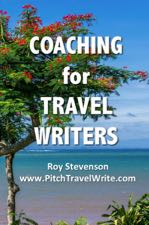 If you're interested in working one-on-one with me to achieve your travel writing goals, registration is now open for my coaching and mentoring program.

I'm only taking 5 new clients at this time. There are three packages available:
• 4-month program
• 6-month program
• 12-month program


Registration is limited to 5 people so you're assured of getting a quality coaching experience, so if you want to be one of my new coaching clients, don't delay! This program usually fills fast. You can sign up here.

Did you know if you sign up for my 12-month coaching & mentoring program you also get the following complimentary benefits:

▪ Complimentary registration for our Travel Writing & Marketing Master Class in the spring of 2020, (valued at $1697)! Note: This applies to our 12-month coaching clients only and covers course fee only. It does not include travel expenses. These benefits are non-transferable.

• Digital products (eBooks and reference guides) valued at more than $225

That's right! Twelve-month clients get a full year of one-on-one coaching, plus more than $1900 of additional complimentary benefits.

You can learn more and register here

If you're ready to make progress with your travel writing, join me in one of my coaching programs.

Best wishes for your travel writing success, Roy
---
This Week's Featured Post
How To Write With Authority When You're Not An Expert
As a freelance travel writer, you have a lot to gain by expanding your writing genres. Limiting yourself to pure travel topics and travel magazines can be a barrier to your success. It's better to grow and expand into a variety of areas.

Writing about a variety of topics prevents single-topic boredom and stretches your writing skills. It also provides a 'hedge' against tough times when your travel articles aren't selling well.

You might feel uncomfortable about breaking into new writing genres. But, I can assure you that you don't need extensive knowledge, degrees, or education to write about practically any topic short of all but the most scientific and technical. 



For most of us, writing about plasma fusion rockets and neurosurgery would be a stretch, for example. I'm not suggesting you look for assignments on complex topics that are of no interest to you.


I'm suggesting you go after topics that interest you, and for which you already have some passion, knowledge or experience. You'll be surprised what you can write about if you know how to go about it. 
 But what if you're not an expert about certain topics that interest you?


Here are five ways to expand your writing genres and write with confidence and authority, even when you're not an expert:


---
Upcoming Posts
December 2: What to Do When an
Editor Comes Calling
December 9: The Exciting People You Meet on Travel Writing Assignments
December 16: My 5-Step Sales Process For Travel Writers


---
Pitch Travel Write: Most Requested Links about Productivity: Sell More Stories, Do It Faster

Here are seven ways to increase your travel writing productivity and take control of your time.

Here are six tips to increase your productivity and create more time for writing.

It's important to sell multiple story angles about a place. This article gives you four reasons it makes sense.


---
Inspirational Travel Quote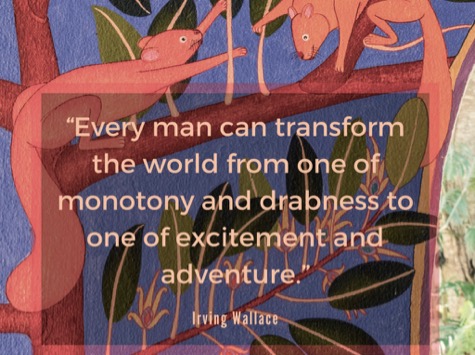 ---
RESOURCES FOR TRAVEL WRITERS
Featured Book of the Month: Rock Star Travel Writers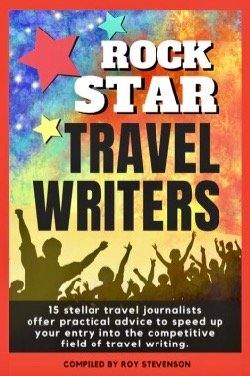 Have you ever wondered how travel writers manage to get their stories published in the top shelf travel magazines?

Our book, Rock Star Travel Writers, reveals—through a series of in-depth interviews—insider tips, tricks, and secrets that leading travel journalists use to land assignments in the most prominent travel glossies, and be paid well for their efforts.

I wish I had this information when I started out on my travel writing journey! If I'd known, early in my career, what the successful travel writers were doing to get published in top flight magazines, this knowledge would have sped up my entry into this competitive field.

This stellar lineup of highly respected travel journalists offers excellent practical advice and encouragement to help you move up the travel writing food chain.

And, for the novices reading this book, I've included a special section about four "Budding Rock Star Travel Writers". These budding rock stars are starting to consistently accumulate paying print bylines. They're already picking off some impressive publications. They're poised to move up into the travel writing big leagues—it's only a matter of time.

For the novice writers reading this, the budding rock stars are only a few steps ahead of you! It can be done - and you can read all about it in Rock Star Travel Writers.


---
We'd like to say THANK YOU to all our subscribers and social media followers. Running the PitchTravelWrite site would not be possible without your support. Thank you for following us, reading our posts, and emailing questions, comments, and compliments.

We value you more than you can know. Our goal is to help you break into travel writing, get paid for it, and land some cool press trips and free travel.

So keep emailing us - we love hearing from you!
---
At Your Service
Coaching and Consulting
Travel Writing & Marketing Master Class
Travel Writing and Photography Retreat
Online Courses
Vietnam 1-1 Retreat & Consulting
Expat Consulting
email: pitchtravelwrite@gmail.com
If you know someone who will enjoy this newsletter,
please forward or sign up
---
Friend me on Facebook
My Facebook page is about freelance travel writing. I frequently post about:
• travel writing & blogging conferences,
• links to other well produced travel websites and blogs,
• links to my travel articles,
• travel writing themes,
• links to reputable travel writer's groups, associations, and newsletters,
• magazine covers stories and back stories,
• links to resources pages,
• links to travel writing archives,
• links to coaching and mentoring resources,
• and plenty of other useful information to get you up to speed.



Link to Roy's Personal Facebook page
---


That's all for this week.

Until next week, just keep pitching!

Roy

Roy Stevenson
Pitch Travel Write
www.pitchtravelwrite.com













---