Greetings Fellow Travel Writers and Bloggers!
. . . and WELCOME all new subscribers. Thanks for joining us.


Editorial: Outdated Advice You Can Ignore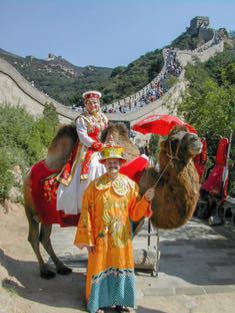 Over the years, I've seen conflicting advice about for novice writers about query letters. Here are two pieces of outdated advice that you can ignore:

1. Outdated Advice: Customize your query letter to each individual magazine.

My advice: send out the SAME query letter to every magazine that's a good fit for your story. I've never tailored my queries to individual magazines and I've never had any problems selling my stories. In fact, on many occasions, more than one magazine has purchased my article even though I used the exact same query.

And, it's not just me. When the writers I coach send out identical query letters to several magazine editors, they have no problems selling their stories.

It's not necessary to customize your query letters for each magazine. (But don't forget to change the editor's name and magazine name in your salutation.)

2. Outdated Advice: In your query letter, you should suggest which section of the magazine your article fits.

Here's the flaw in this advice: the editor knows, far better than you, which section of the magazine your story would fit. If the editor likes your story idea, you might be asked to lengthen or shorten your article to fit a particular section, but this is easily done.

My advice: It's not necessary to tell the editor where your story will fit. If you're a new writer, concentrate on selling your story idea.

Many novice writers get bogged down and confused reading the magazine's writer's guidelines. When you add the task of deciding on the section of a magazine ideal for your story, you stall. Then you never get around to sending out any queries.

I've never suggested which section of a magazine would be suitable for a proposed story, and yet I've sold more than 1,000 articles!

Here's what I propose:

- Give the writer's guidelines a cursory run through if you need to ensure your story idea is a good fit for the magazine

- If you regularly read the magazine and can easily make a suggestion about the section your story fits - go for it. Otherwise, don't worry about it. Let the editor decide where your story belongs.
---
Coaching Registration is OPEN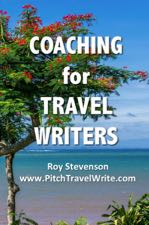 If you're interested in working one-on-one with me to achieve your travel writing goals, registration is now open for my coaching and mentoring program.

I'm only taking 5 new clients at this time. There are three packages available:
• 4-month program
• 6-month program
• 12-month program


Registration is limited to 5 people so you're assured of getting a quality coaching experience, so if you want to be one of my new coaching clients, don't delay! This program usually fills fast. You can sign up here.

Did you know if you sign up for my 12-month coaching & mentoring program you also get the following complimentary benefits:

▪ FREE attendance at our Travel Writing & Marketing Master Class in the spring of 2020, (valued at $1697)! Note: This applies to our 12-month coaching clients only. These benefits are non-transferable.

• Digital products (eBooks and reference guides) valued at more than $225

That's right! Twelve-month clients get a full year of one-on-one coaching, plus more than $1900 of additional complimentary benefits.

You can learn more and register here

If you're ready to make progress with your travel writing, join me in one of my coaching programs.

Best wishes for your travel writing success, Roy
---
Best Websites for Writers: Request
Travel Writers & Travel Bloggers, 


TheWriteLife.com has an annual 100 Best Websites for Writers in 2020 and I'd like to see PitchTravelWrite on this list.

We're really proud of the content on PitchTravelWrite.com for aspiring travel writers to break into travel writing and move up the totem pole into higher paying assignments.

If anything on PitchTravelWrite has helped you, inspired you or motivated you as an aspiring writer, please nominate us as one of the best websites for writers.

Here's a link to the nomination page:
TheWriteLife: 100 Best Websites for Writers Nomination

Follow the link & leave your nomination for PitchTravelWrite. Scroll to the bottom of the page, below the comments & leave your nomination.

Don't forget to mention our URL:


https://www.PitchTravelWrite.com

This will take you two minutes – and will be very much appreciated!

That's it! Thanks for your support.

Once again, here's a link to the nomination page.
---
This Week's Featured Post
Twitter and Travel Writing
Social media is important for anyone doing business - no matter what industry you work in. It's important for travel writers, too.

"I use Twitter to directly contact any organization I think might be interested in working with us, " says Jan Ross, curator of WanderlustWander.com. "Most usually after they have begun following me, but sometimes if we are heading to a certain location and want to visit a restaurant, for example, I will contact them this way." 



"Once they are following me, I can direct message them to express my interest and I will often get a reply.  For example, a real estate company in Florida began following me a while back, probably because I often write about visiting the area."

Here's my interview with Jan where she shares tips about how to turn your travel blog into plenty of great complimentary travel destination gigs.

READ THE INTERVIEW


---
Upcoming Posts
November 25: Expand Your Writing Genres: How To Write With Authority When You're Not An Expert
December 2: What to Do When an
Editor Comes Calling
December 9: The Exciting People You Meet on Travel Writing Assignments


---
Pitch Travel Write: Most Requested Links about Productivity: Sell More Stories, Do It Faster

Here are seven ways to increase your travel writing productivity and take control of your time.

Here are six tips to increase your productivity and create more time for writing.

It's important to sell multiple story angles about a place. This article gives you four reasons it makes sense.


---
Inspirational Travel Quote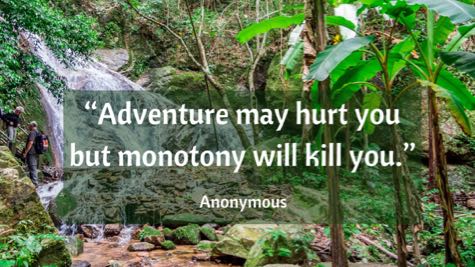 ---
RESOURCES FOR TRAVEL WRITERS
Featured Book of the Month: Rock Star Travel Writers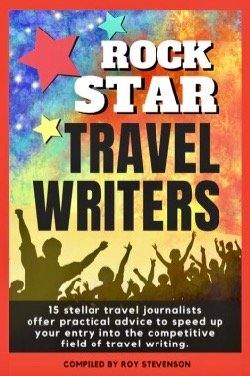 Have you ever wondered how travel writers manage to get their stories published in the top shelf travel magazines?

Our book, Rock Star Travel Writers, reveals—through a series of in-depth interviews—insider tips, tricks, and secrets that leading travel journalists use to land assignments in the most prominent travel glossies, and be paid well for their efforts.

I wish I had this information when I started out on my travel writing journey! If I'd known, early in my career, what the successful travel writers were doing to get published in top flight magazines, this knowledge would have sped up my entry into this competitive field.

This stellar lineup of highly respected travel journalists offers excellent practical advice and encouragement to help you move up the travel writing food chain.

And, for the novices reading this book, I've included a special section about four "Budding Rock Star Travel Writers". These budding rock stars are starting to consistently accumulate paying print bylines. They're already picking off some impressive publications. They're poised to move up into the travel writing big leagues—it's only a matter of time.

For the novice writers reading this, the budding rock stars are only a few steps ahead of you! It can be done - and you can read all about it in Rock Star Travel Writers.


---
We'd like to say THANK YOU to all our subscribers and social media followers. Running the PitchTravelWrite site would not be possible without your support. Thank you for following us, reading our posts, and emailing questions, comments, and compliments.

We value you more than you can know. Our goal is to help you break into travel writing, get paid for it, and land some cool press trips and free travel.

So keep emailing us - we love hearing from you!
---
At Your Service
Coaching and Consulting
Travel Writing & Marketing Master Class
Travel Writing and Photography Retreat
Online Courses
Vietnam 1-1 Retreat & Consulting
Expat Consulting
email: pitchtravelwrite@gmail.com
If you know someone who will enjoy this newsletter,
please forward or sign up
---
Friend me on Facebook
My Facebook page is about freelance travel writing. I frequently post about:
• travel writing & blogging conferences,
• links to other well produced travel websites and blogs,
• links to my travel articles,
• travel writing themes,
• links to reputable travel writer's groups, associations, and newsletters,
• magazine covers stories and back stories,
• links to resources pages,
• links to travel writing archives,
• links to coaching and mentoring resources,
• and plenty of other useful information to get you up to speed.



Link to Roy's Personal Facebook page
---


That's all for this week.

Until next week, just keep pitching!

Roy

Roy Stevenson
Pitch Travel Write
www.pitchtravelwrite.com













---