Greetings Writers!
Halloween is over and we just turned our clocks back an hour over the weekend - definitely signs that winter is on it's way. We still have lots of colorful autumn scenery here in Seattle and we're enjoying it for a couple more weeks while it lasts.

With shorter days (and rainy ones here in Seattle) it's easy to hunker down inside and spend lots of time writing. You might also want to do some travel related reading.

Recently I've been reading an assortment of travel books and decided to write reviews for the ones that I think are valuable for travel writers. They might help you with story ideas, get you excited about new places to visit, or identify ways to make your travels more interesting and enjoyable.

This week's review is for a National Geographic book called Where the Locals Go: More than 300 Places Around the World to Eat, Play, Shop, Celebrate and Relax. Here's my review ...

---
Even though winter tends to make us want to stay inside, the article in this issue will encourage you to do just the opposite and get out more. I share my single best approach for selling more travel articles - and it doesn't have anything to do with writing query letters!

For the extraverts out there, and for any of you who want to sell your articles more frequently, keep reading to learn about this technique.

As usual, it comes with plenty of advice on how you can use this technique, too.



---
The Best Way to Sell Your Articles Without a Query Letter

The name of the game in freelance travel writing is to sell your articles. If you can't sell your stories, you'll never see your work in print or online.

Right from the start of my travel writing career I've taken this to heart.

I'm obsessed with finding the best way and most effective marketing techniques to sell what I write. To this end, I've experimented with dozens of pitching techniques.

I've read books and manuals about marketing freelance articles. I subscribe to e-newsletters about freelance writing and I read every word of them. On press trips I pester my peers about how they sell their stories to magazine editors.

I've tried everything short of tattooing my query letters across my forehead.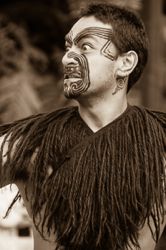 I've experimented with my query letters and constantly tweak them. I shamelessly steal query letter ideas from books and manuals and absorb them into mine.

While most of these techniques have worked with varying degrees of success, one stands out above all the others as my most highly successful sales technique.

I've found that meeting magazine editors in person is worth far more than sending out hundreds of query letters to editors you haven't met.

Making face-to-face contact and introducing yourself in person pays off, big time, for getting assignments.

Here's my take on why this works, where to find editors and how to sell your articles - and yourself - face-to-face:

Continue reading the article ....
---

Please share this e-zine with friends, family or anyone who may be interested in travel writing and can benefit from some free marketing and travel writing information.

That's all for now.

Until next time, you keep pitching....

Roy

Roy Stevenson
Pitch Travel Write
www.pitchtravelwrite.com


Please note: Some products mentioned in this e-zine may result in my receiving a small referral fee if you decide to purchase the product. I only recommend products and services that I believe are high quality and can help you be more successful as a freelance writer. Please let me know if you have any questions.
---