Greetings Fellow Travel Writers and Bloggers!
---
… and welcome all new subscribers!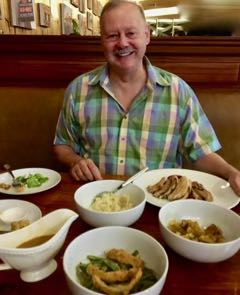 We start this week's e-zine by wishing our American readers a belated Happy Thanksgiving. We hope you had a thoroughly enjoyable day and have recovered from any overeating that might have occurred.

First I'd like to thank all of you. As subscribers, you give me a reason to write this e-zine every week, to talk about the things I love (travel+writing). And I'd like to thank you for all the positive feedback you send my way via email and Facebook.

I also give thanks for my one-in-a-million American wife, Linda. And as a transplanted Kiwi I have always given thanks for the U.S., the opportunities it provided me, for giving me U.S. citizenship (back in 1998), and for the great friends I made in my adopted country.

Linda and I celebrated our Thanksgiving in Chiang Mai, Thailand, with a marvelous traditional Turkey Day meal with all the trimmings at the renowned Dukes Restaurant in the Maya Shopping Mall. The food at this upscale American diner is awesome. I guess that's what you get when you American recipes intersect with Thai chefs.

Our new base in Chiang Mai, Thailand is renowned for its plethora of location independent businesspeople. It's absolutely packed with digital nomads and writers & bloggers, making it the global epicenter for this breed of entrepreneur.

One of the major reasons I wanted to live here was to be with kindred souls, learn from them and be inspired by them. And it's working!



Last week it was my turn to give back to the community and speak at the Chiang Mai Writer's Group. I talked about how to create enticing query letters and how to pitch travel stories to magazine editors. There was a lot of enthusiasm and interest from the 30+ attendees.

This group comprises writers of all stripes from around the world: authors, aspiring authors, newspaper journalists and stringers, copywriters, bloggers, travel writers ... you name it, and they're here.

You never know, we might have a few budding freelance magazine writers in the crowd.


---
Inspirational Quote of the Week
"To awaken quite alone in a strange town is one of the pleasantest sensations in the world."
- Freya Stark, Explorer and Travel Writer

---
Featured Post: Tap Into Your Interests and Passions for the Best Travel Stories
One of the major reasons why novice writers have such difficulty breaking into travel writing is because they think they should only be pitching their stories to travel magazines. The problem here is that the veteran travel writers with dozens of bylines are also pitching to travel magazines and shutting out the novices.

The smart way for beginners to build their bylines quickly is by writing travel stories for non-travel magazines. And it's a lot of fun because they'll be writing for genre magazines that they're personally interested in and passionate about. In fact, my best travel writing has emerged from writing about my personal interests.

Here are some reasons to write travel stories for non-travel magazines – and some advice about how to get started.

Read the article ...

The Best Travel Story: Tap Into Your Interests and Passions
---
Website For Sale
A friend of mine who owns a quality website focused on Europe has decided to sell it and devote her time to her travel business.

If you're looking to purchase an 'instant', ready made travel website about Europe that carries enough traffic statistics clout to qualify you for complimentary hotel stays, entry to tourist attractions and special events, meals, river cruises, and personal guides throughout Europe, this website is the ideal vehicle.

I know this because I've written more than 40 travel articles on all things European for her site. I used most of these assignments to get complimentary entry to some truly fantastic events and museums, plus many other tourist attractions, personal guided tours, hotel stays and meals in Europe.

These assignments have taken me to England, Scotland, Wales, Ireland, France, Germany, Belgium, Switzerland, and the Czech Republic and Hungary.

If you're looking to own a well developed website focused on Europe, this site has excellent monetization prospects and unlimited complimentary European travel potential.

If this kind of opportunity interests you, please contact me at roy_stevenson (at) hotmail.com. I'll be happy to provide traffic statistics and further details.

---
Resources for Travel Writers
The Complete Guide to Query Letters for Travel Writers
100 Print Magazines that Want to Publish Your Travel Articles
50 Websites that Want to Publish Your Travel Stories
How to Land Press Trips and Fam Tours
How to Break Into the Luxury Travel Writing Market
The Complete Guide to Marketing & Selling Your Travel Articles
Coaching - The Complete Coaching Package for Travel Writers

Testimonial for The Complete Guide to Query Letters:

"If you can't get an editor to look at your article idea, getting published becomes very difficult. The key is a well-written query letter. Who would you turn to for help? How about someone who has successfully published over 800 articles in 190 magazines?

Roy Stevenson reveals how to write an engaging query letter for the travel writer. Roy not only explains the essential elements, he gives us 20 examples of query letters that led to publication. These make great templates that can be modified to fit our specific circumstances; a wonderful time saver.

I highly recommend Roy Stevenson's "The Complete Guide to Query Letters for Travel Writers" to any writer wanting to get published."


- P. Puck, amazon.com review
---
Facebook invitation ...
You are invited to join me on Facebook:

If you're interested in my travel writing advice and in reading short snippets about my new lifestyle in S.E. Asia, please feel free to "Friend" me at my Facebook site.

My posts feature unusual and fun things about our new lifestyle here in Thailand, and I also throw in tips and advice about breaking into travel writing—plus a few stories about my published travel articles. Some of my posts are even funny! Facebook link to Roy's account

---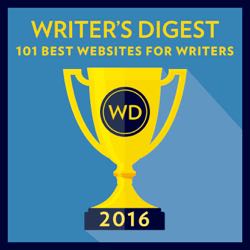 ---
Please share this e-zine with friends, family or anyone you know who is interested in travel writing. They can get free marketing and travel writing information by signing up for my e-zine at this link:

Sign up for my weekly e-zine ...

That's all for this week.

Until next week, you keep pitching.

Roy

Roy Stevenson
Pitch Travel Write
www.pitchtravelwrite.com

---