Greetings Fellow Travel Writers and Bloggers!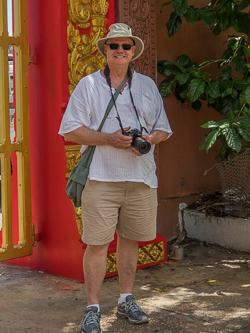 Few occupations offer the exciting benefits of travel writing! We visit exotic destinations and experience VIP guided tours of the best tourist attractions. We meet fascinating people and we tour deeply moving places that leave an indelible impression on our psyche.
A few months ago, at a mountaintop Buddhist monastery overlooking the green Cambodian countryside, a shy young Buddhist monk chatted with me. I'm old enough to be this guy's father, but that didn't phase him in the least. He politely asked if we could be Facebook friends. His simple request and heart warming respect touched me. But it was his parting words that moved me the most, "I hope you have a long life".
Then, there are personal stories that sadden and inspire at the same time. A few years ago, I wrote a story about sculptor Angela Haseltine Pozzi for Oregon Coast Magazine. After her husband's untimely death, a grieving Angela went to the ocean to heal. What she found was an ocean that needed healing. "I researched the effects of plastic in the ocean and the tragedy of the animals suffering. I decided to take artistic action to show the massive problem of plastic ocean pollution". In 2010, she launched Washed Ashore: Plastics, Sea Life and Art. It's had an environmental and social impact on the Oregon Coast, and her enormous sea sculptures - made from recycled plastic beach flotsam - are exhibited across the U.S.
Anyone visiting the American Military Cemetery at Colleville-Sur-Mer, Normandy, France can't help but be moved to tears by this evocative place. And my visit to the Dachau and Sachsenhausen Concentration Camps in Germany showed the darkest side of mankind. I emerged from these camps shaken, but not ready to give up on mankind.
I've had plenty of emotionally charged and otherwise memorable gigs in my decade as a travel writer. These events make great stories, and changed me as a result of my experience. I hope that you are also experiencing memorable encounters through your travel writing.


---
Callout to Well-Published Travel Writers
If you're a well-published writer I need your help. I'm putting together a book about travel writers who consistently get published in top shelf print media glossy magazines.

If you have numerous bylines in well-known print magazines, I'd like to interview you & feature you in our new book about How Top Shelf Travel Writers Get Published.

If you're interested, please contact me at pitchtravelwrite@gmail.com with a list of your top shelf pubs. I'll follow up with the interview questions.

---
Do You Need a Travel Writing Coach?
Registration is currently open for my coaching and mentoring program.

Learn more and register

Did you know . . .

If you sign up for my 12-month coaching & mentoring program you also get the following complimentary benefits:

- FREE attendance at our Seattle Travel Writing & Marketing Master Class in April (valued at $1497)!

- Our Coaching Deep Dive Workshop the day before our April Master Class (valued at $495), and

- Digital products (eBooks and reference guides) valued at more than $225

That's right! In addition to 12-months of one-on-one coaching, you get more than $2200 of additional benefits, complimentary.

I have two spots remaining for my January 1, 2018, intake.

Sign up here


---
This Week's Featured Post
Finding Gold in Low Paying Magazines
I like to look for gold in any writing assignment.  If I'm going to put my time and effort into writing an article, how can it provide me with a tangible benefit?



Getting paid a fair wage ($1/word or more) for writing is the most common and preferred result for freelancers. My ideal assignment as a travel writer also includes a press trip to and interesting or exotic place.  Nirvana!



However, getting high-paying assignments are highly competitive.  Not every assignment pays top dollar. They are the exception, not the rule. 
 Some smaller magazines can only afford to pay writers a modest fee, not top dollar.  Some magazines don't pay anything at all!



You might wonder, why would you write for magazines that don't pay well?  It just might depend upon why you write …


Read the article ...
---
In case you missed it ...
Here's last week's post:

18+ Great Sources for Magazine Leads

Read the article

---
Upcoming PitchTravelWrite Feature Posts
December 4: Unusual Travel Writing Assignments
December 11: How Photographs Will Help You Sell More Travel Stories
December 18: The Scary Travel Writing Journey is . . . . Not So Scary. Really.
January 8: Inspiring Story of a Novice Travel Writer


---
Save the Date!
The 2018 Travel Writing & Marketing Master Class
The best travel writing and marketing workshop, anywhere!
The Complete Travel Writing & Marketing Master Class will help you sell your travel articles. Our Master Class includes world-class guest speakers and topics:
How to Land Press Trips and Fam Tours: Working Successfully with DMO Media Reps with Guest Speaker Annette Bagley, Media Rep, Bellingham Convention & Visitors Bureau.
What Travel Magazine Editors Want with Guest Speaker Allen Cox, Editor-in-Chief, Northwest Travel & Lifestyle Magazine.
The Art of Creative Travel Writing with Guest Speaker Nick O'Connell.
And a special field trip How to Cruise a Magazine Rack with Roy Stevenson.


Here are the workshop details ...
---


"I cannot say enough about how valuable this workshop has been. Roy is a wealth of knowledge and just a joy to work with! I love his enthusiasm, encouragement and passion for helping new travel writers."
Pam Baker
April 2017 Travel Writing & Marketing Master Class Attendee


---
There isn't another travel writer's marketing workshop like this, anywhere.
Please note - workshop size is limited to 25 people. If you enjoy learning in a small, supportive environment, this workshop is for you. Join us in Seattle on April 27-29, 2018 and launch your travel writing career.
Put your name on our interest list and you'll be the first to hear details when we open registration and offer our substantial early-bird discount:

Link to interest list for 2018 Travel Writing Master Class


---
Travel Writing Magazine Sales Leads
These articles on PitchTravelWrite cover the nuts and bolts of things like creating your own distribution lists and finding magazines to pitch your stories.

Different Kinds of Magazines to Query

Step-by-Step How To Create Magazine Distribution Lists

How to Use Vendor Websites to Find Magazine Leads


---
We've Been in the News!
Roy was quoted in the Sunday Supper Movement about what DMO media rep's expectations are on press trips.

Read the article


---
Inspirational Travel Quote of the Week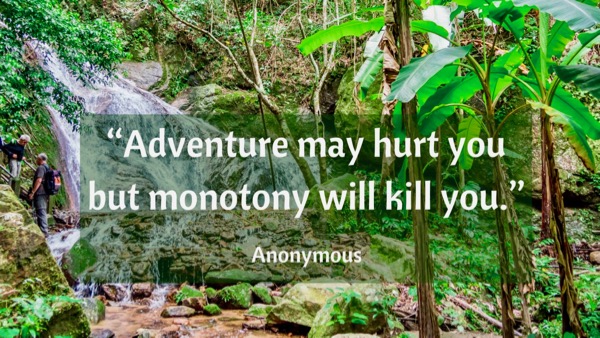 ---
Our Featured Book of the Week
How to Land Press Trips and FAM Tours
A Handbook for Travel Writers and Bloggers
Who doesn't like press trips to exotic and exciting destinations?
In ten years of freelance writing, I've been on more than 90 press trips & fam tours; places like Belgium, Wales, England, France, Germany, New Zealand, Bali, all over the U.S.A., and to many other exotic and exciting destinations.
Books about travel writing might mention that press trips are available to travel writers, but they fall woefully short when it comes to telling writers how to get invitations. Most veteran travel writers keep this information to themselves.
My manual, How to Land Press Trips and Fam Tours, tells you exactly what you need to do to get invitations to press trips and fam tours, and how to organize self-guided press trips.

Learn more and buy the book

Here's a review of this book by travel blogger Chris Backe in OneWeirdGlobe.com:
"Roy takes a simple, logical approach to getting invited (or getting on the list) by the folks that have the budgets to offer them. Reality checks are aplenty, and he links to several excellent sites or conferences to stay in-the-know. There are also several sample letter templates to borrow from, along with an entire chapter on etiquette (which could easily be titled 'How to ensure this isn't your last fam trip ever!')
At 75 pages long, the only thing it really lacks is fluff. You can breeze through the basics in a single sitting, but actually taking action will be your bigger challenge. The book does everything it can to offer tools and advice, but it's still up to you to follow it."
---
Resources for Travel Writers
Books and Reference Guides:
The Art & Craft of Travel Writing

Beginner's 3-pack Reference Guides

The Complete Guide to Query Letters for Travel Writers

100 Print Magazines that Want to Publish Your Articles

Fifty Websites that Want to Publish Your Travel Stories

Advanced Travel Writing 2-Pack Reference Guides

How to Land Press Trips and FAM Tours

How to Break Into the Luxury Travel Writing Market

The Complete Guide to Marketing and Selling Your Travel Articles

Digital Bookstore - Guides, Manuals and Special Reports

---
Friend Me on Facebook:
My Facebook page is about freelance travel writing. I frequently post:
• travel writing & blogging conferences,
• links to other well produced travel websites & blogs,
• links to my travel articles,
• travel writing themes,
• links to reputable travel writer's groups, associations, and newsletters,
• magazine cover stories with the back stories about my published articles,
• links to resource pages,
• links to travel writing archives,
• links to coaching & mentoring resources,
• and plenty of other useful information to get you up to speed about travel writing.



If you haven't 'friended' me yet on Facebook, please feel free to do so here:

Link to Roy's Personal Facebook page

---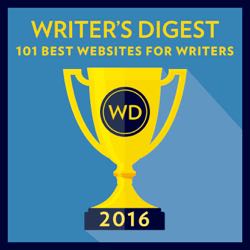 PitchTravelWrite.com was named in 2016's Writer's Digest 101 Best Websites for Writers list.

We're the ONLY travel writer's website on the list! We urge you to forward our newsletters on to your friends that might be interested in taking up travel writing.


---
PitchTravelWrite.com Testimonials
"As a writer, pen to paper, words on the page and developing ideas are not my obstacles, but rather the continued motivation to seek outlets for my stories. Roy Stevenson inspires, encourages, and ignites the fires of enthusiasm to continually push forward into the often-quiet echoes of the publishing world.
Roy has championed my stories and my queries, when I myself had doubts. I am over the moon with the results and feel prepared for my future as a writer on any subject I may choose.
He also helped me write my About page which I believe is the most influential piece when editors consider my stories."

Sincerely,
Jennifer Trandell,Freelance Writer & Photographer
https://thebotanicaljourney.com/pages/about-the-author http://www.afar.com/magazine/where-to-get-a-glimpse-of-the-golden-age-of-baja


---
"While attending a travel writers conference in 2014, Roy and his wife Linda sat at my table and, to my good fortune, easily struck up conversation. After chatting with Roy, I immediately purchased his eBooks, even before hearing him speak on stage.
A few short weeks after the conference, I landed my first byline. Bolstered by the knowledge gained from Roy's books and his PitchTravelWrite.com posts, I pitched a well-known regional magazine and blog.
Upon submitting my first article they offered me a permanent contributor's role. There, I published dozens of articles, both digital and print, in over a year of writing for them. I've also simultaneously pitched and written for other outlets to maximize my bylines.
I've only been writing on a part-time basis, but thanks to Roy I've landed several press trips and have nearly 100 published articles. I even launched my own blog, TheRootedGypsy.com where I was recently discovered by a neighboring city's CVB and invited to write for them.
And all thanks to Roy's unfettered knowledge. I can't wait to attend one of his workshops! Who knows where that will take me!"
Thank you again!
- Jessica Pickett, Travel Writer and Blogger


---
Please share this e-zine with friends, family or anyone you know who is interested in travel writing. They can get free marketing and travel writing information by signing up for my e-zine at this link:

Sign up for my weekly marketing tips ...

That's all for this week.

Until next week, just keep pitching!

Roy

Roy Stevenson
Pitch Travel Write
www.pitchtravelwrite.com

---