Greetings Fellow Travel Writers and Bloggers!
---
… and welcome all new subscribers!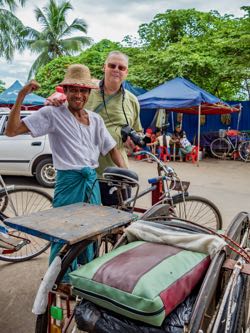 We're in our fifth day exploring the sprawling city of Yangon, Myanmar, and loving this place. The Burmese tourist infrastructure is still being developed so we're enjoying merging with the local culture and not being inundated by floods of tourists. We do see plenty of them, but they're spread out around this 'jungle' city of 6 million. And we're enjoying the city sights including the lush greenery and exotic jungle plants and trees.

So far, we've explored the old Colonial Quarter, developed by the British in the late 19th century and early 20th century. The old colonial buildings like the City Hall, the former High Court building, and the Immanuel Baptist Church, give a glimpse into those glorious 'days of the Raj'.



But the real architectural treasures are the colonial buildings that now stand empty, in disrepair. After the British invaded Yangon in 1885 they built a large number of colonial buildings from the Sule Pagoda down to the river, which were used as government buildings.

Then, in 2011, the Myanmar Government relocated to Naypyitaw leaving many of these gorgeous old Victorian, Georgian and Queen Anne buildings derelict. We strolled nostalgically past dozens of these elegant buildings, now encrusted with black mildew and with shrubs and trees growing out from them. Empty and boarded up windows and doors looked down at us like vacant eyes.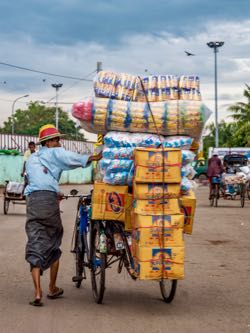 During our rickshaw ride along the riverside jetty, we watched the hustle and bustle of dockworkers loading and unloading imports on and off the riverboats. Most of the manual work is still done by hand—no forklifts here! The best part is watching the skinny rickshaw drivers pedaling their ridiculously large loads off to the local shops.

Yesterday, we visited Yangon's most famous attraction—the magnificent Shwedagon Pagoda. It's Myanmar's most sacred Buddhist shrine. We see its 325-ft tall stupa from everywhere in Yangon—towering over the city like a huge golden bell.

Considered one of the world's most sacred temples, the Shwedagon Pagoda should be on everyone's bucket list. It's a city of golden chedi and stupas. In the daytime, when the sun reflects off this enormous chedi, it lights up like a surreal, dazzling golden tower. At dusk, when the sun is setting, thousands of locals make a pilgrimage here to get right with their Buddha and socialize with friends and family, or just read the social media on their iPhones.


---
Inspirational Quote of the Week
"The purpose of life is to live it, to taste experience to the utmost, to reach out eagerly and without fear for newer and richer experience."
- Eleanor Roosevelt, American politician, diplomat, activist, and the longest-serving First Lady of the U.S.

---
Featured Post: The Benefits of a Marketing Coach
The highly competitive travel writing arena attracts thousands of dewy-eyed hopefuls every week. Likewise, every week, thousands of disillusioned people drop out and drift away from travel writing after receiving a constant stream of rejection letters from editors—or without even hearing back from them.

Learning marketing skills for freelance travel writing is like learning a new language. It's the number one stumbling block for travel writers. After all, if the travel writer can't sell his or her stories, they don't get to write them.

Here's my take on why novice travel writers need a marketing coach and mentor.

Read the article ...

Travel Writing Marketing Coach Benefits

---
Registration is OPEN for my Travel Writing Marketing Coaching Program
Twice a year I open registration for my coaching program. I'm offering 3-month, 6-month and 12-month programs like I did the last time.

You can learn about all the details if you follow the link below. But I'd like to point out the 12-month coaching program includes one complimentary ticket to my Travel Writing Master Class in Seattle in April, 2017. If you're thinking about signing up for coaching, this is by far the best deal in the batch.

You can learn more and sign up here … but hurry! I'm only taking 5 new clients at this time, and then registration closes.

Coaching - The Complete Coaching Package for Travel Writers

Here's what Betsi Hill has to say about my coaching services:

"For the last six months, Roy and I have been working together. During this time I have pitched articles to numerous publications, both print and online. I have had eight stories accepted. Working with Roy has taught me how to become more creative in my writing style.  Rather than straight facts, he has taught me to dig deeper into the story and discover new and exciting twists and to craft those into a story, as if I were sitting with my best friend over a glass of wine talking about my adventures.

I have also learned the importance of marketing. As Roy says, marketing is 90% of the freelancer's job. The better you market and the more you market, the more stories you get to write. I will be the first to admit that researching new publications is not easy, but the payoff is worth it. If you put the work in, then the publications will come.

Pitching publications was an area that petrified me. I look forward to the challenge now.  I pitch even large publications.  I may get rejected, but even in rejection, there are lessons to be learned.  I know that if I have questions, a quick email to Roy will clarify the issue.

If you are on the fence as to whether or not you need one-on-one coaching, I encourage you to take the plunge. Roy will help further you in the writer's life."


— Betsi Hill, Freelance Travel Writer
---
Resources for Travel Writers
The Complete Guide to Query Letters for Travel Writers

100 Print Magazines that Want to Publish Your Travel Articles

50 Websites that Want to Publish Your Travel Stories

How to Land Press Trips and Fam Tours

How to Break Into the Luxury Travel Writing Market

The Complete Guide to Marketing & Selling Your Travel Articles

Coaching - The Complete Coaching Package for Travel Writers
---
Facebook invitation ...
You are invited to join me on Facebook:

If you're interested in my travel writing advice and in reading short snippets about my new lifestyle in S.E. Asia, please feel free to "Friend" me at my Facebook site.

My posts feature unusual and fun things about our new lifestyle here in Thailand, and I also throw in tips and advice about breaking into travel writing—plus a few stories about my published travel articles. Some of my posts are even funny! Facebook link to Roy's account

---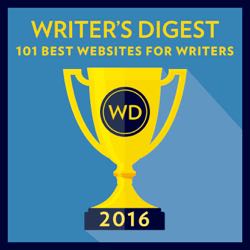 ---
Please share this e-zine with friends, family or anyone you know who is interested in travel writing. They can get free marketing and travel writing information by signing up for my e-zine at this link:

Sign up for my weekly e-zine ...

That's all for this week.

Until next week, you keep pitching.

Roy

Roy Stevenson
Pitch Travel Write
www.pitchtravelwrite.com

---