Greetings Fellow Travel Writers and Bloggers!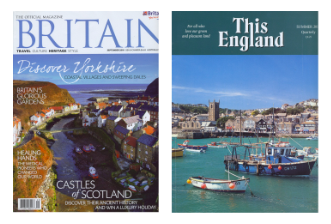 "I want to be a travel writer and do what you are doing."
"How can I get my stories published in high paying travel magazines and land those travel perks? What do I need to do?"
These are questions I frequently receive in emails, and they can't be answered in only two or three paragraphs.
There's a sizeable list of skills and abilities that successful freelance writers possess like sound writing skills, a high level of literacy, a fertile imagination for dreaming up saleable travel stories and a whole bunch of other talents.
But beyond these skills, there's one overarching attitude required for travel writing success: patience.
Recently one of my friends, an accomplished freelance writer, told me it took him 6 years to break into the field. He was working a full-time job, and pitching away in his evenings and weekends. Six years is a considerable chunk of time to hammer away - with minimal results - without being discouraged! He was patient. Today, he's a very successful freelance writer, and loving it.
Lured by slick sales hype, many aspiring travel writers believe it's possible to break through into glossy, high paying, travel magazines quickly. When they don't achieve immediate success, they get impatient and drop out of the game before they give it a chance. Or, they get stuck in the rut of writing free content for other people's travel websites – ultimately a dead end.
It takes patience to break into the travel writing stratosphere with benefits like free travel, luxury accommodation, personal guided tours, gourmet meals, VIP treatment, and other perks that beginning travel writers dream about. It doesn't happen quickly. It takes time, hard work, and patience - just like any other new job.
The magazine cover photos that accompany this editorial are a few of the publications that have published my work. I'm proud of these bylines. And I can attest they're just as much the product of my patience, as of my writing abilities.

---
Do You Need a Travel Writing Coach?
Registration is now open for my coaching and mentoring program.
We limit registration to 5 people so you're assured of getting a quality coaching experience. If you want to be one of my five new coaching clients, don't delay! We expect this program to fill fast.

Learn more and register

Did you know . . .
If you sign up for my 12-month coaching & mentoring program you also get the following complimentary benefits:
- FREE attendance at our Seattle Travel Writing & Marketing Master Class in April (valued at $1497)!
- Our Coaching Deep Dive Workshop the day before our April Master Class (valued at $495), and
- Digital products (eBooks and reference guides) valued at more than $225
That's right! In addition to 12-months of one-on-one coaching, you get more than $2200 of additional benefits, complimentary. Note: The Master Class & Deep Dive Workshop fees are waived for our 12-month coaching clients only. These benefits are non-transferable.

Sign up here


---
This Week's Featured Post
4 Reasons to Expand Your Writing Genres and How to Do It
Are some of your regular writing gigs are drying up?  


Do you feel like editors aren't buying your stories often enough?


Have you felt bored or burned out from your usual travel topics?


Do you want to earn more from each article that you write?


If any of these things have caused you anxiety or unease, maybe it's time you expanded your writing genres.

By expanding your writing genres, you'll get more articles published, more often.
By writing in multiple genres, even outside my area of expertise, I've managed to get 1,000 articles published more than 200 times.  (This includes regional, national, and international magazines, specialty magazines, custom publications, newspapers, trade journals, in-flights, on-boards, and online travel magazines and blogs.)


Maybe you think it's impossible to do this, or that I'm super-human.  I can assure you, I'm not.  Here are the benefits of expanding your writing genres and step-by-step instructions about how you can do it, too.

Read the featured article
---
Save the Date!
The 2018 Travel Writing & Marketing Master Class
The best travel writing and marketing workshop, anywhere!
The Complete Travel Writing & Marketing Master Class will help you sell your travel articles. If you're thinking about attending this workshop, here are a few things to consider:
• If you want to know exactly how to go about converting your assignments into exciting travel perks, saving hundreds or thousands of dollars in the process - this workshop is for you. We'll be spending almost one half day on wrangling comps, so you will learn how to leverage your assignments, including leaving with a handful of sample request letters.
• Included in your registration is a one-on-one, complete coaching follow-up session with me. This means you still tap into my expertise after the workshop is over.
• This is the only travel writing workshop dedicated to showing you how to successfully sell your travel stories to print media, and how to use your assignments to request comps. That's our focus. It's for writers who really want to be successful.


Here are the workshop details ...
---
"Thank you so much for a wonderful weekend in a great city!  I enjoyed learning how to market my travel writing. The entire weekend was very inspirational. I look forward to taking the tools from my toolbox & getting started right away. It was nice to meet so many like-minded writers in all phases of their journey. Until our paths cross again. Warm Regards, Barbara Wertz"
April 2017 Travel Writing & Marketing Master Class Attendee


---
There isn't another travel writer's marketing workshop like this, anywhere.
Please note - workshop size is limited to 25 people. If you enjoy learning in a small, supportive environment, this workshop is for you. Join us in Seattle on April 27-29, 2018 and launch your travel writing career.
Put your name on our interest list and you'll be the first to hear details when we open registration and offer our substantial early-bird discount:

Link to interest list for 2018 Travel Writing Master Class
---
In case you missed it ...
Here's last week's post:

The People You Meet on Travel Writing Assignments

Read the article


---
Upcoming PitchTravelWrite Feature Posts
November 20: The Ultimate List of Travel Magazine Leads
November 27: Finding Gold Mines in Low Paying Magazines
December 4: Unusual Travel Writing Assignments
December 11: How Photographs Will Help You Sell More Travel Stories


---
Travel Writing Networking Tip of the Week
Produced by Ashley Gibbons, ITWA is the world's largest association of professional travel journalists (10,300), with links to more than 2,000 travel industry reps.

ITWA represents journalists with a genuine and professional interest in travelling worldwide to write or produce travel information for other media. The Alliance also works closely with representatives of the travel and tourism industries worldwide.

Link to International Travel Writers Alliance


---
We've Been in the News!
Here's a Q&A interview with me that the cool cats at MediaKitty.com posted on their Instinct website. I'm greatly honored to be a featured writer for this unpretentious organization of 10,000 members.

If you're a new subscriber to our newsletter and are curious about me, this interview will fill in the gaps about my background and experience, big time!

Link to interview with Roy


---
Inspirational Travel Quote of the Week
---
Our Featured Book of the Week
How to Break Into the Luxury Travel Writing Market:
A Handbook for Travel Writers and Bloggers
- Would you like to stay at luxury resorts, villas, and lodges—for free?
- How about being treated like royalty in high-end resorts?
- Would you enjoy personalized tours with your own guide and driver?
- Does being pampered with lavish treatments in some of the world's most beautiful spas sound good to you?
- Would you enjoy eating at some of the finest restaurants in the world—for free?
- Wine tasting at some of the world's most gorgeous boutique wineries?

This 12-chapter, 130-page manual will walk you, step-by-step, through the luxury travel writing process. You'll learn how to get luxury travel assignments and leverage them to land luxury travel trips. I've used these techniques to land assignments at dozens of the finest luxury resorts and spas in the world.
This manual contains an up-to-date list of 150+ print magazines and travel websites that publish luxury travel articles. It's the most comprehensive list of luxury magazine outlets you'll find ANYWHERE. Having immediate access to these lists alone is worth the price of the eBook, saving you hundreds of hours of research.

Learn more and buy the Luxury Travel Writing handbook

---
Resources for Travel Writers
Books and Reference Guides:
The Art & Craft of Travel Writing

Beginner's 3-pack Reference Guides

The Complete Guide to Query Letters for Travel Writers

100 Print Magazines that Want to Publish Your Articles

Fifty Websites that Want to Publish Your Travel Stories

Advanced Travel Writing 2-Pack Reference Guides

How to Land Press Trips and FAM Tours

How to Break Into the Luxury Travel Writing Market

The Complete Guide to Marketing and Selling Your Travel Articles

Digital Bookstore - Guides, Manuals and Special Reports

---
Friend Me on Facebook:
My Facebook page is about freelance travel writing. I frequently post:
• travel writing & blogging conferences,
• links to other well produced travel websites & blogs,
• links to my travel articles,
• travel writing themes,
• links to reputable travel writer's groups, associations, and newsletters,
• magazine cover stories with the back stories about my published articles,
• links to resource pages,
• links to travel writing archives,
• links to coaching & mentoring resources,
• and plenty of other useful information to get you up to speed about travel writing.



If you haven't 'friended' me yet on Facebook, please feel free to do so here:

Link to Roy's Personal Facebook page

---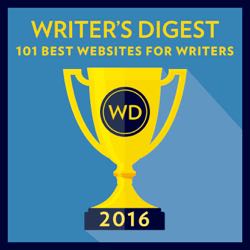 PitchTravelWrite.com was named in 2016's Writer's Digest 101 Best Websites for Writers list.

We're the ONLY travel writer's website on the list! We urge you to forward our newsletters on to your friends that might be interested in taking up travel writing.


---
PitchTravelWrite.com Testimonials
"While attending a travel writers conference in 2014, Roy and his wife Linda sat at my table and, to my good fortune, easily struck up conversation. After chatting with Roy, I immediately purchased his eBooks, even before hearing him speak on stage.
A few short weeks after the conference, I landed my first byline. Bolstered by the knowledge gained from Roy's books and his PitchTravelWrite.com posts, I pitched a well-known regional magazine and blog.
Upon submitting my first article they offered me a permanent contributor's role. There, I published dozens of articles, both digital and print, in over a year of writing for them. I've also simultaneously pitched and written for other outlets to maximize my bylines.
I've only been writing on a part-time basis, but thanks to Roy I've landed several press trips and have nearly 100 published articles. I even launched my own blog, TheRootedGypsy.com where I was recently discovered by a neighboring city's CVB and invited to write for them.
And all thanks to Roy's unfettered knowledge. I can't wait to attend one of his workshops! Who knows where that will take me!"
Thank you again!
- Jessica Pickett, Travel Writer and Blogger


---
Please share this e-zine with friends, family or anyone you know who is interested in travel writing. They can get free marketing and travel writing information by signing up for my e-zine at this link:

Sign up for my weekly marketing tips ...

That's all for this week.

Until next week, just keep pitching!

Roy

Roy Stevenson
Pitch Travel Write
www.pitchtravelwrite.com

---