Greetings Fellow Travel Writers and Bloggers!
---
… and welcome all new subscribers!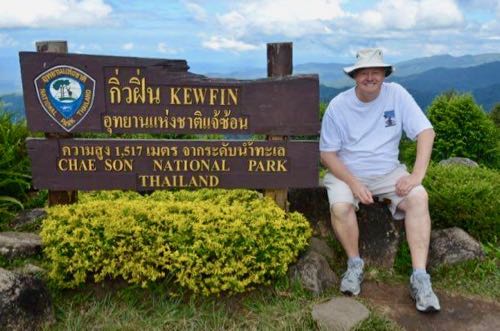 After our hectic week hosting the Travel Writing & Marketing Destination Workshop, Linda and I thought we'd take a relaxing trek through the Thai jungle. We signed up for a guided walk through the heavily forested mountains near the Mae Kampong Village, an hour's drive north of Chiang Mai.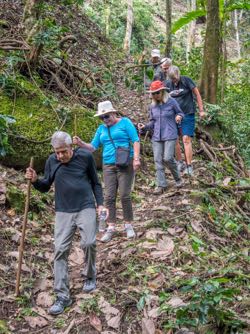 When our relaxing 2.5-hour hike turned into a 5-hour ordeal, my decision a few years ago to focus on luxury travel writing was validated.

Our trek soon turned into a strenuous hike with obstacles and tricky terrain. Then one of our group ran out of steam half way along the trail. He had to be carried out on a bamboo pole between our two guides.

During our frequent stops we were assailed by bloodthirsty leeches and mosquitoes — not to mention buzzing jungle bees. The slippery trail also caused everyone in our group to unceremoniously slide onto their backsides.

We took it all in stride (pun!) and were still in good spirits when we arrived at the beautiful series of white cascading waterfalls at trail's end.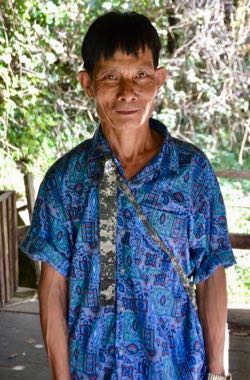 Sak, our awesome, smiling mountain man guide was the hero of the day.
Wearing a colorful batik shirt, and rubber Crocs on his feet, he scurried along the jungle path, supporting our exhausted trekker and showing us interesting jungle flora and fauna. When we reached the finish line, he could have turned around and trotted back up the trail. Sign this guy up for the Thai national cross-country team!
Our jungle jaunt was fun, and the lush greenery was just like in the movies, but I'll stick to luxury travel from now on. The millennials are welcome to cover the more strenuous adventure travel stuff—and they're welcome to the leeches!


---
Inspirational Quote of the Week
"Travel has a way of stretching the mind. The stretch comes not from travel's immediate rewards, the inevitable myriad news sights, smells, and sounds, but with experiencing firsthand how others do differently what we believed to be the right way and only way."
- Ralph Crawshaw, Psychiatrist, Activist and Author





---
Featured Post: Why "Practice Makes Perfect" is Terrible Advice for Travel Writing
We've all heard the saying "Practice makes perfect" and today's post tells you why this is terrible advice for travel writers – and for everyone else.

The premise behind this myth: the more we do something, the better we get at doing it. On the surface, this seems to make sense. But what happens if you're doing it wrong to begin with?

This post tells you what you need to do to get it right from the start. It includes a checklist of common writing skills and style errors so you can see if any of these things are creeping into your writing.

Finally, there's a list of five ways to get feedback and improve your writing – from do-it-yourself methods to finding a coach to help you.

Read the article ...

Travel Writing Tips and Advice: Why "Practice Makes Perfect" is Terrible Advice

Coming soon …

This month I open up five spots in my travel writing & marketing coaching program. I only do this twice each year. In this personalized program, my writers have access to me via Skype and email, 5 days/week, on every aspect of travel writing.

This is not a lame program where all you get is a series of canned video presentations and a few handouts thrown in.

With my mentoring program, I'm available to advise my writers on the entire travel writing process, from dreaming up saleable story ideas to writing killer query letters, and creating comprehensive magazine distribution lists. I also give guidance about how to use assignments to request travel comps.

Although selling and marketing are the main focus, I also make sure manuscripts are publishable before they submit them to magazine editors.

Registration is not yet open, but you can look at the previous launch to see how the coaching works – and to put your name on the interest list.

Coaching - The Complete Coaching Package for Travel Writers

Testimonial for Coaching for Travel Writers:

"I had sent out my query letter and received no replies. On learning about Roy's services I paid for him to help me— and the results were amazing! Within a few days of him tweaking the letter I had two editors contact me and commission my work.

Roy not only provided help with the letter but also sent me a list of possible magazines to query. Both confirmations were from that list. In addition Roy provided follow up advice when the editors had questions I wasn't sure about. Without him I could possibly have shown that I was a beginner and not get commissioned.   I highly recommend Roy's services to anyone. The cost was low and the results high. He not only provided me with advice on the query letter but also a list of magazines that would possibly buy my story. As soon as I sent it out I received confirmations from two editors the same week.

I believe even seasoned travel writers could learn a thing or two from Roy, but for the novice the advice is invaluable. His fast responses meant I was able to make decisions on what to do immediately, and his continued advice when the editors had questions meant I was able to reply to them with confidence about rights and pay."


— Tim Campbell, UK Travel Writer
---
Resources for Travel Writers
The Complete Guide to Query Letters for Travel Writers

100 Print Magazines that Want to Publish Your Travel Articles

50 Websites that Want to Publish Your Travel Stories

How to Land Press Trips and Fam Tours

How to Break Into the Luxury Travel Writing Market

The Complete Guide to Marketing & Selling Your Travel Articles

Coaching - The Complete Coaching Package for Travel Writers
---
Facebook invitation ...
You are invited to join me on Facebook:

If you're interested in my travel writing advice and in reading short snippets about my new lifestyle in S.E. Asia, please feel free to "Friend" me at my Facebook site.

My posts feature unusual and fun things about our new lifestyle here in Thailand, and I also throw in tips and advice about breaking into travel writing—plus a few stories about my published travel articles. Some of my posts are even funny! Facebook link to Roy's account

---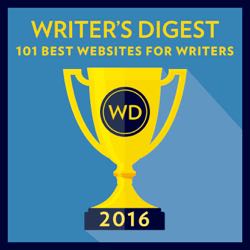 ---
Please share this e-zine with friends, family or anyone you know who is interested in travel writing. They can get free marketing and travel writing information by signing up for my e-zine at this link:

Sign up for my weekly e-zine ...

That's all for this week.

Until next week, you keep pitching.

Roy

Roy Stevenson
Pitch Travel Write
www.pitchtravelwrite.com

---