Greetings Fellow Travel Writers and Bloggers!
This week we're supposed to be sailing on the MV Sea Gypsy and enjoying a beachfront bungalow at an eco-resort on a small island with a small group of travel writers and photographers. We were going to meet sea gypsies, kayak in deserted coves, and do photo shoots at sunrise and sunset. We were going to snorkel through warm, crystal clear water, and explore the colorful undersea world and its marine life.
Alas, things didn't turn out that way.
The press trip was cruising the Mergui Archipelago, a group of islands in southern Myanmar in an area virtually isolated from the rest of civilization. Geologically, it offers everything from extensive coral reefs, beautiful beaches, rainforests, and mangrove swamps to a great diversity of animal life in the sea and on the islands.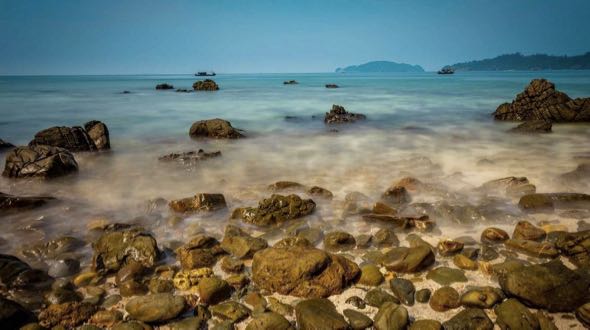 Photo credit David Van Driessche

Unfortunately, Myanmar is mired in bad press because of the persecution of the Rohingya in the Rakhine province. Since August, thousands of Rohingya have had to flee for their lives across the border into Bangladesh. Tourists shy away from visiting countries where there is potential for violence. Although most of country is safe, travel editors still aren't buying stories about Myanmar.
So, we cancelled out of what looked like an idyllic press trip. It broke our hearts.
My business policy is that I won't accept a press trip without at least one assignment. And personally, we don't feel right about contributing to the economy of a nation where such ugliness is occurring.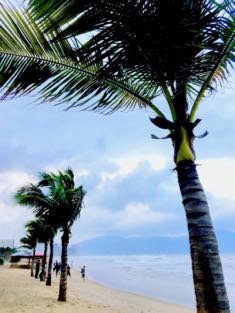 Sure, we could have gone on the trip and simply not delivered a story afterwards. But I don't work that way. My reputation is at stake. I produce stories for every DMO I work with, and if I can't produce a story I don't go on the trip.

Now and then travel writers must make hard decisions and this was a particularly tough one. But we both breathed a sigh of relief once we decided. So we know it was the right one.

This week in Da Nang the weather is blustery, rainy and cool – by Vietnamese standards, that is. We're catching the remnants of a storm that hit farther south and temperatures are in the 70's to low 80's (23-28C). It's positively freezing for our Vietnamese friends but delightful for us.

---

Please Note: During the month of November our website, PitchTravelWrite.com, will be undergoing a variety maintenance activities and upgrades. Although we hope to minimize disruption, our apologies if this causes any inconvenience for you.

---
Opening Soon: Registration for Coaching Program
Getting expert advice early in your writing career can make a huge difference to how quickly you succeed with your freelance travel writing.  Without a good mentor, beginning travel writers have to figure things out for themselves, through trial and error.  This wastes a tremendous amount of time. 

Some aspiring travel writers get so confused and frustrated they give up after receiving a few rejection letters from editors.

Twice each year I open registration for coaching. As one of the most prolific travel writers in the U.S., I'm inviting you to tap into my wealth of experience to guide you.

I only take five clients with each intake. This guarantees you'll have adequate time with me to work on your travel story ideas.

It's personal one-on-one mentoring where you receive direct feedback on your story ideas, query letters, and articles. Please note: this is NOT a lame generic "canned" program or "internship". It is 100% individualized mentoring, via Skype and email.

I have five spots available in my January 1, 2018, intake. We'll be opening registration later this week. We'll send out a special announcement to the Coaching Interest List and our newsletter subscribers prior to announcing it to the general public.

Because I only take five clients, it will fill quickly. For further information, and to leave your name on the no-obligation interest list:

Learn more and get on the Coaching interest list
---
This Week's Featured Post
The People You Meet on Travel Writing Assignments
It's not always the destination or the journey that's memorable. Often, the people you meet make travel writing assignments a most rewarding experience.

I think engaging with new people is one of the best travel writing perks. And including people in your story is an important technique to make your article more interesting.

The more articles you write, the more people you'll get to meet. You can imagine the wide variety of people I've encountered on my assignments, having more than 1,000 published bylines.

Here are a few of the people I've met, in no particular order. I hope this will inspire you, especially if you're just breaking into travel writing.

Read the featured article
---
Save the Date!
The 2018 Travel Writing & Marketing Master Class
The best travel writing and marketing workshop, anywhere!
The Complete Travel Writing & Marketing Master Class will help you sell your travel articles. If you're thinking about attending this workshop, here are a few things to consider:
• If you're looking for a workshop where you will get ALL your questions answered - from pitching and selling your travel articles to requesting comps, this workshop is for you.
• If you want to leap past all the beginner writer's mistakes with query letters, editors, and the myriad other hurdles that crop up in freelance travel writing, this workshop is for you.
• This is not your everyday, run-of-the-mill travel-writing workshop that focuses only on the craft of travel writing. Those travel writing workshops overlook one huge detail: if you can't sell your articles, you don't get to write them! This workshop gives significant emphasis to the art of selling your articles and getting travel perks.
• This isn't a workshop for dreamers - it's for people who want to get out there and do it. It's for writers that are dedicated to selling their travel stories in 2018.

Please note - workshop size is limited to 25 people. If you enjoy learning in a small, supportive environment, this workshop is for you. Join us in Seattle on April 27-29, 2018 and launch your travel writing career.
Put your name on our interest list and you'll be the first to hear details when we open registration and offer our substantial early-bird discount:

Link to interest list for 2018 Travel Writing Master Class
---
In case you missed it ...
Here's last week's post:

Five Rules for Selling Articles and Getting Travel Perks

Read the article ...


---
Upcoming PitchTravelWrite Feature Posts
November 13: Five Reasons to Expand Your Travel Writing Genres
November 20: The Ultimate List of Travel Magazine Leads
November 27: Finding Gold Mines in Low Paying Magazines
December 4: Unusual Travel Writing Assignments


---
Travel Writing Networking Tip of the Week
Are you traveling inside the U.S.A. or Canada and looking for some unique story ideas? Check out Roadside America. You'll find some offbeat story ideas here, I promise. This is one website that always brings a smile to my face!

Your online guide to offbeat tourism, Roadside America is a caramel-coated, nutbag-full of odd and hilarious travel destinations -- over 10,000 places in the USA and Canada -- ready for exploration.

Road trip know-it-alls Doug Kirby, Ken Smith and Mike Wilkins introduced readers to the world of offbeat tourist attractions with their books, Roadside America, and New Roadside America.

Link to Roadside America website


---
We've Been in the News!
Thought you might be interested in my guest post on Writers Weekly titled The Real Insight Into Travel Writing Perks. I wrote this a few years back, but my advice still holds true.

Link to Writers Weekly article


---
Inspirational Travel Quote of the Week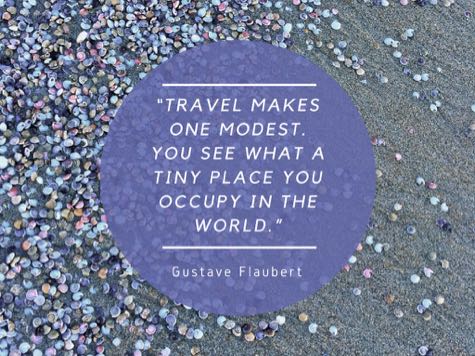 ---
Our Featured Book of the Week
How to Break Into the Luxury Travel Writing Market:
A Handbook for Travel Writers and Bloggers
- Would you like to stay at luxury resorts, villas, and lodges—for free?
- How about being treated like royalty in high-end resorts?
- Would you enjoy personalized tours with your own guide and driver?
- Does being pampered with lavish treatments in some of the world's most beautiful spas sound good to you?
- Would you enjoy eating at some of the finest restaurants in the world—for free?
- Wine tasting at some of the world's most gorgeous boutique wineries?

This 12-chapter, 130-page manual will walk you, step-by-step, through the luxury travel writing process. You'll learn how to get luxury travel assignments and leverage them to land luxury travel trips. I've used these techniques to land assignments at dozens of the finest luxury resorts and spas in the world.
This manual contains an up-to-date list of 150+ print magazines and travel websites that publish luxury travel articles. It's the most comprehensive list of luxury magazine outlets you'll find ANYWHERE. Having immediate access to these lists alone is worth the price of the eBook, saving you hundreds of hours of research.

Learn more about the Luxury Travel Writing handbook

---
Resources for Travel Writers
Books and Reference Guides:
The Art & Craft of Travel Writing

Beginner's 3-pack Reference Guides

The Complete Guide to Query Letters for Travel Writers

100 Print Magazines that Want to Publish Your Articles

Fifty Websites that Want to Publish Your Travel Stories

Advanced Travel Writing 2-Pack Reference Guides

How to Land Press Trips and FAM Tours

How to Break Into the Luxury Travel Writing Market

The Complete Guide to Marketing and Selling Your Travel Articles

Digital Bookstore - Guides, Manuals and Special Reports

---
Friend Me on Facebook:
My Facebook page is about freelance travel writing. I frequently post:
• travel writing & blogging conferences,
• links to other well produced travel websites & blogs,
• links to my travel articles,
• travel writing themes,
• links to reputable travel writer's groups, associations, and newsletters,
• magazine cover stories with the back stories about my published articles,
• links to resource pages,
• links to travel writing archives,
• links to coaching & mentoring resources,
• and plenty of other useful information to get you up to speed about travel writing.



If you haven't 'friended' me yet on Facebook, please feel free to do so here:

Link to Roy's Personal Facebook page

---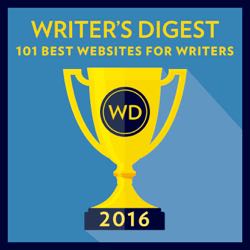 PitchTravelWrite.com was named in 2016's Writer's Digest 101 Best Websites for Writers list.

We're the ONLY travel writer's website on the list! We urge you to forward our newsletters on to your friends that might be interested in taking up travel writing.


---
PitchTravelWrite.com Testimonials
"While attending a travel writers conference in 2014, Roy and his wife Linda sat at my table and, to my good fortune, easily struck up conversation. After chatting with Roy, I immediately purchased his eBooks, even before hearing him speak on stage.
A few short weeks after the conference, I landed my first byline. Bolstered by the knowledge gained from Roy's books and his PitchTravelWrite.com posts, I pitched a well-known regional magazine and blog.
Upon submitting my first article they offered me a permanent contributor's role. There, I published dozens of articles, both digital and print, in over a year of writing for them. I've also simultaneously pitched and written for other outlets to maximize my bylines.
I've only been writing on a part-time basis, but thanks to Roy I've landed several press trips and have nearly 100 published articles. I even launched my own blog, TheRootedGypsy.com where I was recently discovered by a neighboring city's CVB and invited to write for them.
And all thanks to Roy's unfettered knowledge. I can't wait to attend one of his workshops! Who knows where that will take me!"
Thank you again!
- Jessica Pickett, Travel Writer and Blogger


---
Please share this e-zine with friends, family or anyone you know who is interested in travel writing. They can get free marketing and travel writing information by signing up for my e-zine at this link:

Sign up for my weekly marketing tips ...

That's all for this week.

Until next week, just keep pitching!

Roy

Roy Stevenson
Pitch Travel Write
www.pitchtravelwrite.com

---