Greetings Fellow Travel Writers and Bloggers!
. . . and WELCOME to all new subscribers! Thanks for joining us.


Hello from Da Nang!
We're finally over the jet lag from our April/May barnstorming trip to North America.
Originally, our trip was planned with the single purpose to host our Seattle Travel Writing & Marketing Master Class. But, as usual, I couldn't resist the urge to round up a few travel assignments and make some money, spinning out a 2-week trip into 4 weeks and a ton more travel.
Hey, what can I say? Travel writing is in my DNA!
It's not surprising that it's taken us so long to recover, when you consider these facts from our epic journey:
Total Miles Travelled = 18,495
Flights = 8
Train trips = 1
Travel Assignments = 5
Travel Assignment Income = $4,000
Various Travel Assignment Comps = $1500 (est)
Cities Visited = 10
Countries = 4

The temperatures here in Da Nang are twice those we experienced in North America. On one particular day, in Denver, Colorado, it was snowing! It's been in the 90's every day since we got back to Da Nang.
Despite the summer heat here, it's great to be back with our Vietnamese and expat friends in our little "village" and switch back to the healthy Vietnamese diet. We're also enjoying new restaurants that opened while we were away with lots of tasty local cuisine and fruits & fresh veggies aplenty.

Last night we had a delicious Cajun seafood meal at a restaurant that opened while we were away. We were so hungry we only remembered to take a photograph at the end of the meal.

Have you ever done that?


Travel Writing Coaching Registration is OPEN
My coaching program is open for registration for the next couple of weeks, or until I fill 5 slots. I accept aspiring travel writers into my stable twice each year: June and January. These intakes are limited to the first five to register, and I have 2 spaces left.

So, if you're interested in working with me on building your bylines, getting your stories into respectable print magazines, getting paid for your work, and parlaying your assignments into complimentary travel perks, don't wait any longer. My coaching spots always fill!

LEARN MORE AND REGISTER

One thing to consider before you decide on which package to choose, did you know if you sign up for my 12-month coaching & mentoring program you also get the following complimentary benefits:

▪ FREE attendance at our Travel Writing & Marketing Master Class in the spring of 2020, (valued at $1697)! (Note: does not include travel costs)

• Digital products (eBooks and reference guides) with a retail value of more than $225

That's right! Twelve-month clients get a full year of one-on-one coaching, plus more than $1900 of additional complimentary benefits.

If you have any questions, feel free to get in touch and send an email to: pitchtravelwrite@gmail.com

Best wishes for your travel writing success! Roy

REGISTER HERE


Editorial: If I Can Do It, You Can Do It!
If you asked my New Zealand elementary teachers which of their students had the best chance of becoming an internationally published freelance writer, my name would have been at the very, very END of the list. And for good reason.

At my elementary school in Auckland, I was in the remedial reading class. My reading ability lagged behind my peers by about a year.

I clearly remember sitting on the floor in a circle with the other "slow learners" in Mrs. Cleland's office. We would read aloud from a book, in rotation. When it was my turn, I was always nervous and anxious.

I missed words and couldn't pronounce others properly. I didn't know what some of the words meant.

I struggled with my reading for the better part of a year. I wondered if I would ever "get it" and so did Mrs. Cleland. Fortunately she was patient, encouraging, and kind.

If I had told Mrs. Cleland that I would go on to have more than 1,000 articles published she might well have insisted I have a psychiatric evaluation. Talk about delusions of grandeur!

Then, one day, my reading suddenly all fell into place. It was as if a bolt of inspirational lightning had struck. An epiphany. When it was my turn to read the passage from the book, I read it quickly, perfectly, and flawlessly, word for word.

Mrs. Cleland gaped at me. Her jaw dropped. The other boys and girls looked at me as if I was an alien. When I finished reading my passage, I asked if I could keep reading because I was having so much fun. My teacher was too shocked to say anything, so I kept on reading. Eventually, she whispered in an awed voice, "Okay, Roy, you can stop now. I think you're getting it."

The dam had broken. Whatever was holding my reading back had washed away. I only returned to the remedial reading class twice more, presumably so Mrs. Cleland could make sure that my sudden reading "super power" wasn't some kind of fluke.

My reading rocketed into the stratosphere. Within a year I was reading Ian Fleming's James Bond novels! My parents weren't too thrilled that I was reading such racy books at a young age. But they'd promised that when I learned to read, I could read any books I wanted.

That wasn't the end of my challenges with English. Coming from a commonwealth country, I also faced setbacks with American English when I came to the U.S. for graduate school. I had to learn American spelling and phrases, as many of them differ from the "English" English. Despite these struggles, my master's thesis eventually read well.

As if these setbacks weren't enough, my typing is atrocious. My fingers are large and clumsy on the keyboard. I still have to glance at the keys when I'm typing. I'm lucky if I can crank out 10-15 words/minute — and that's on a good day!

Despite these obvious limitations and challenges, I've still sold more than 1,000 stories. And I've sold those stories to many different kinds of publications – more than 200 regional, national, and international magazines, newspapers, trade journals, custom publications, specialty magazines, in-flights, on-boards, and online travel magazines.

Some of my bylines are listed below – but my point is that if I can get my work published — and get paid for it — there's no reason why you can't! I struggled with reading, I had trouble with American English and I can't type worth a damn.

So what's your excuse?

Get out there and start pitching!

Here are some of my bylines: American Cowboy, Australia & New Zealand, Aviation History, Beers-of-the-World, Beer Connoisseur, Beer Magazine, Beer & Brewery, Blue Water Sailing, Britain Magazine, Canadian Yachting West, Cheese Connoisseur, Classic Boat, Collectible Automobile, Emirates Open Skies in-flight, Gorge Guide, International Living, Jeep Action, Lost Treasure, New Zealand Sunday News, Northwest Meetings & Events, Northwest Travel & Life, Off-Road Adventures, Oregon Coast, Popular Communications, Renaissance, Scotland Magazine, Sculpture Magazine, Smithsonian Air & Space, South China Morning Post, Spirit of Ireland, Sunday Oregonian, This England, and many other respectable print titles.

---
This Week's Featured Post
Guided Tours: What's Good About Them?

Going on guided tours when you're visiting a new city is an option for every traveler - and there are so many tours available it's sometimes mind staggering.



For travel writers, these tours seem to get a bad rap. I have some travel writer friends who do all their travel independently. They would never consider taking a tour, and this camp of writers look down on tours with disdain.  



On the flip side, I know some travel writers who only go on guided tours when they travel, without doing any exploration on their own. 



I've read travel articles by writers in both camps. Strangely enough, I've enjoyed all the travel stories.  What's more, I can't tell which of their travel stories were written from independent exploration of a place versus a tour.  Perhaps the successful telling of a travel tale lies with the skill of the writer, not how they traveled.

I'd like to weigh in on the guided tour versus independent exploration issue, because I use both methods of exploring to good effect.  I believe each method has its advantages - what do you think?

READ THE ARTICLE


---
Upcoming Posts
June 3: Little Known Travel Writing Myths
June 10: The Continuing Success of Pam & Gary Baker
June 17: What Travel Writers Can Learn From Fiction Writers
June 24: Where's the best place to start your travel writing career?


---
Pitch Travel Write: Most Popular Links for Productivity and Writing Goals
Six Ways to Increase Your Productivity
Increase Your Productivity & Take Control of Your Time
Travel Writing Mistakes and How to Avoid Them
Launch Your Travel Writing Business Fast
---
Inspirational Travel Quote of the Week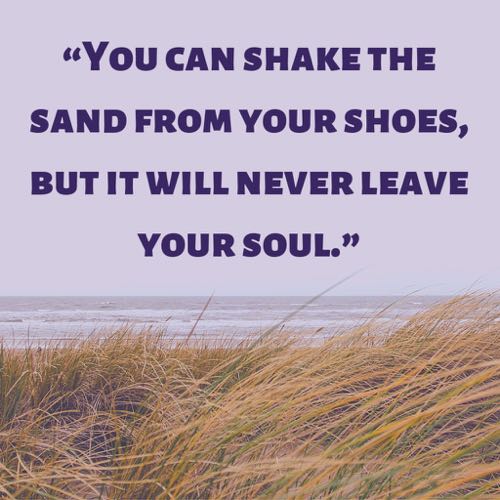 ---
RESOURCES FOR TRAVEL WRITERS
Featured Book of the Month: The Complete Guide to Marketing and Selling Your Travel Articles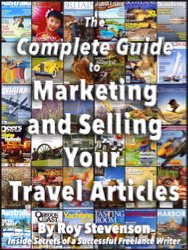 If you can't sell your travel stories, you don't get to write them. This book shows you EVERYTHING you need to know about selling your travel articles.

My manual, The Complete Guide to Marketing and Selling Your Travel Articles, tells you how to select salable story ideas, how to write first class query letters, how to pitch your ideas the right way, how to find magazines that will be interested in buying your story, and how you can start selling your travel articles to magazines immediately and reap the fantastic travel benefits.

Professional travel writer Mike Gerrard says: "I bought this book direct from the author's website and even though I'm a full-time travel writer myself, I learned a heck of a lot from it. We all have our weak spots, and mine is definitely pitching and writing query letters.

This book pushed me into action, showed me lots of the author's own query letters that worked, and has now given me a 'to do' list for pitches I want to send. Just reading it reminded me of trips I've done in the last year or two that I could sell more pieces from, and also stuff that's on my own doorstep that I could and should be pitching.

Whether you're a professional or a complete beginner, I highly recommend this book."

Here's professional travel writer, Chris Backe's, review: "Roy is a machine – at least, that's the only conclusion I have come up with. Having written for over 200 magazines (and reaching the 100 mark in 25 months), you would expect him to have a well-oiled machine and strong sense of process to keep things running. And you'd be right – his six-step 'chain-link' process is made out to be intentionally simple and easy to follow. That said, pitching, researching, and collecting good information still requires a fair bit of hard work, and the book offers no shortcuts. The specifics focus around coming up with good ideas, the correct questions to ask, finding the right publications for your ideas.

Creating distribution lists (one for each genre) makes pitching easier, while he encourages no fewer than 17 "essential elements" of a good query letter. Parts of these will sound old-fashioned to the younger set, ("no pictographs of inkwells, suitcases… smileys, [or] pink fonts…"), but will distinguish you as a professional. Chapter eight gets into some of the terminology used as rights go, along with the delightful problem of how to handle multiple acceptances.

My biggest critique is that the notion of going to a large bookstore and perusing print magazines or requesting 'comp' paper magazines (or worse, carrying a two-inch thick 'Writer's Market' around the world!) is difficult for most digital nomads. He helpfully offers up the many websites offering solid resources, along with a treasure trove of ideas I hadn't thought of. Traveling does give you more opportunities to spot worthy magazines, of course.

At $99 it's far from the cheapest set of information out there – but getting your first night in, say, a four-star hotel room in Europe means the book has already paid for itself. Highly recommended."


---
We want to say THANK YOU to all our subscribers and social media followers. Running the PitchTravelWrite site would not be possible without your support. Thank you for following us, reading our posts, and emailing questions, comments, and compliments.

We value you more than you can know. Our goal is to help you break into travel writing, get paid for it, and land some cool press trips and free travel.

So keep emailing us - we love hearing from you!
---
Friend me on Facebook
My Facebook page is about freelance travel writing. I frequently post about:
• travel writing & blogging conferences,
• links to other well produced travel websites and blogs,
• links to my travel articles,
• travel writing themes,
• links to reputable travel writer's groups, associations, and newsletters,
• magazine covers stories and back stories,
• links to resources pages,
• links to travel writing archives,
• links to coaching and mentoring resources,
• and plenty of other useful information to get you up to speed.



Link to Roy's Personal Facebook page
---
Please share the e-zine with friends, family or anyone you know who's interested in travel writing. They can sign up for the newsletter and get free marketing tips each week at this link:

Sign up for my weekly marketing tips

That's all for this week.

Until next week, just keep pitching!

Roy

Roy Stevenson
Pitch Travel Write
www.pitchtravelwrite.com













---