Greetings Fellow Travel Writers and Bloggers!
... and welcome to all new subscribers!


We arrived back home in Vietnam from our Singapore "visa run" on Monday evening. We love this small island nation because it totally has its act together for tourists. Singapore is by far S.E. Asia's most upscale shopping mecca. So, while there we bought some clothes and other items that we couldn't find in Da Nang.

While departing through Singapore Airport, I was reminded of why it's the finest airport in the world, in so many ways. It's spacious, clean, quiet, and efficient. Baggage delivery is rapid and reliable, and its airport workers are always polite and helpful, in that wholesome Singaporean way. Even the airport food here is excellent, which is really saying something!

Usually, when I enter a foreign airport, my blood pressure spikes 20 points. There are always large crowds of tired and jet lagged travelers, indecipherable announcements, noise, general confusion, and stressful security and customs checkpoints.

Not so with the Singapore Airport! One simply breezes through this airport without hassle, even at security! Once, while waiting in the passport control line, a Singapore airport volunteer serenaded me. This older gentleman chatted with me for a while and then sang me a song to make the time go faster.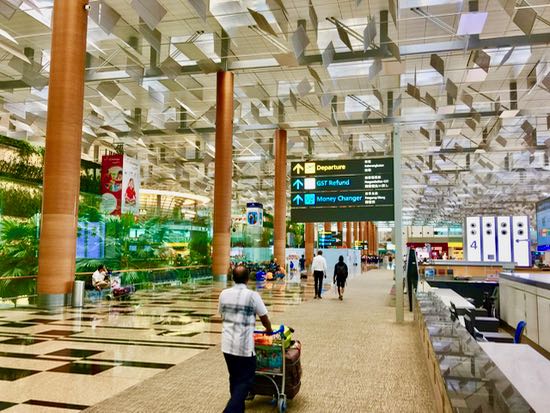 ---



We've received plenty of questions about the Cambodia workshop over the past couple weeks. Here are the answers:

Can I bring my spouse?

Yes! Your registration fee includes a private room for 2 people – so bring your spouse, partner, teenage son or best friend. It also includes breakfast for two. (Rooms are all King but can be converted to twin at your request.) Note: your registration fee does not include the workshop and tours and excursions for a second person.

Can my spouse or partner come on the tours with me, even if he or she doesn't attend the Travel Writing Masterclass?

Your spouse or partner is welcome to join the tours & excursions! Contact us at pitchtravelwrite@gmail.com and we'll let you know the cost of the tours & excursions portion. And while you're in class he or she can lounge at the pool or explore Siem Reap on his own.

I want to come with another travel writing friend – can we get a discount?

Yes, if you register with a friend we'll give you a discount off the course fee. If you share a room you'll save even more. Contact us for details. (Note: we cannot offer discounts off the tours and excursions.)

If you have more than 1 travel writing friend we'll arrange a group discount. Contact us at pitchtravelwrite@gmail.com for details.

Do I need a visa to travel in Cambodia?

Yes, and it's really easy. Just bring 2 passport-size photos along with your valid passport and $35 USD and they'll issue your visa-on-arrival at the airport. It takes only a few minutes at the Siem Reap airport to complete the process.

(Note: You can also get a visa at the nearest Cambodian embassy or also an e-visa, but we recommend just doing a visa-on-arrival at the airport in Siem Reap because it's so easy & efficient.)

Will we have a chance to do much photography during our tours and excursions?

Yes! Siem Reap and the Temples of Angkor are a photographer's dream. You probably won't put your camera down except when you're sleeping. There will be plenty of time during our tours and excursions to capture photos. We promise we won't hurry you.

If you have any other questions, please let us know. Email us at pitchtravelwrite@gmail.com.

Join us in Siem Reap, Cambodia for the trip of a lifetime. Come for the fun, leave as a travel writer!

A $500 deposit today will reserve your space in this workshop today. To learn more:

Travel Writing & Marketing Master Class, Cambodia 2017


---
Inspirational Travel Quote of the Week
"Traveling is a brutality. It forces you to trust strangers and to lose sight of all that familiar comfort of home and friends. You are constantly off balance. Nothing is yours except the essential things—air, sleep, dreams, the sea. The sky."
- Cesare Pavese, Italian Poet, Novelist, Literary Critic and Translator

---
This Week's Featured Post:
Don't Get in the Way of Your Travel Stories
This week's travel writing article points out how writing travel stories in the first person can ruin a perfectly good destination piece.

One sure sign of an amateur travel writer or blogger is the constant use of the pronouns "I" or "we" in their travel writing. This sort of writing is fine for personal journaling. But, if done poorly, it's a real turn-off for travel magazine and website and blog readers. Unfortunately, most travel writers and bloggers write poorly in the first person.

Certainly, there are times when we can—and should—write first-person travel narratives. But the trick is to write it so that your travel story is not all about you, but about your destination.

Writing your travel piece without sounding overly sentimental, amateurish or self-absorbed, is far more difficult than you can imagine.

This week's article points out why you should keep yourself out of your travel stories as much as possible, but it also provides some tips on how to write a polished first person travel story if the situation demands it.

I've included some excellent first person travel stories by two very accomplished writers, plus samples of my own articles.

Finally, I show you an easy technique to use first person effectively and show your destination in its best light.

READ THE ARTICLE ...

---
Have You Planned Your Travel Calendar for 2017?
Have you planned your travel writing calendar for 2017 yet? We at PitchTravelWrite.com spent days preparing lists of:


24 Travel Writing and Blogging Conferences
11 Travel Writing and Blogging Workshops
11 Special Travel Writing Groups, Meetings & Events
5 Travel Shows (and a link to access many more)

Get organized now: Use these lists to plan your travel writing & blogging events for 2017.


---
Resources for Travel Writers

Books and Reference Guides:
Beginner's 3-pack Reference Guides

The Complete Guide to Query Letters for Travel Writers

100 Print Magazines that Want to Publish Your Articles

Fifty Websites that Want to Publish Your Travel Stories

Advanced Travel Writing 2-Pack Reference Guides

How to Land Press Trips and FAM Tours

How to Break Into the Luxury Travel Writing Market

The Complete Guide to Marketing and Selling Your Travel Articles

Digital Bookstore - Guides, Manuals and Special Reports

---
Friend Me on Facebook:
If you haven't 'friended' me yet on Facebook, please feel free to do so here:
Link to Roy's Personal Facebook page

---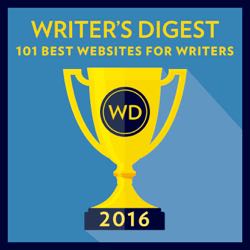 PitchTravelWrite.com was named in 2016's Writer's Digest 101 Best Websites for Writers list.

We're the ONLY travel writer's website on the list! We urge you to forward our newsletters on to your friends that might be interested in taking up travel writing.

PitchTravelWrite.com Testimonials

"I think you should know that I have been sending your link to many a travel journalist as your site is one of the most helpful I've seen to date. I even sent it to my sister who writes mostly about gardens and she was totally blown away by the amount of information you are giving away for free." —Karin Leperi, Freelance Travel Writer

"This site is more like a book than a website. It is one of the best (if not THE best) travel-writing sites I've seen in a long time. It is packed! And most of the articles will be useful to any freelancer, not just travel writers." —Moira Allen Anderson, Writing- World.com


---
Please share this e-zine with friends, family or anyone you know who is interested in travel writing. They can get free marketing and travel writing information by signing up for my e-zine at this link:

Sign up for my weekly marketing tips ...

That's all for this week.

Until next week, just keep pitching!

Roy

Roy Stevenson
Pitch Travel Write
www.pitchtravelwrite.com

---