Greetings Fellow Travel Writers and Bloggers!
... and welcome to all new subscribers!


I write this from the bustling island nation of Singapore. We had to do a quarterly "visa run" from Vietnam, and decided to return to our old haunt, Singapore, for a few days. We lived here for 3 years—from 2002-04—and are very familiar with this fascinating place, measuring only 15 miles wide by 25 miles long.

Although the cost of living in this small, perfectly landscaped country of 5.8 million souls is expensive, it enjoys one of the highest standards of living in the world. It ranks easily in the world's top 20. And Singapore's Human Development Index is even more flattering—it's rated 5th in the world.

Well, these statistics apart, what does one do in Singapore?

Linda and I enjoy shopping on that 2.2-kilometer-long, gold-paved shopping nirvana, Orchard Road. Our favorite shops and department stores? Takashimaya. Paragon. Tangs. Isetan. Tanglin Mall. Ngee Ann City. Lucky Plaza. And that mother of all bookstores, Kinokuniya, a happy hunting ground for ardent bibliophiles.

We popped over to Sentosa Island and took in the Trick Eye Museum and Madame Tussauds Wax Museum.

And of course, we dined at some of Singapore's world famous Hawker Centers, where we strolled around and ordered a plethora of culinary dishes from the enormous selection of small food stands.

Many of you took advantage of the 20% savings on our travel writing reference manuals, books, and guides, during last week's spring book sale. Good for you! We hope our books help you achieve your goals to get your travel stories published.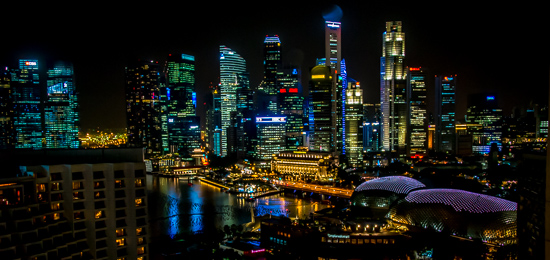 ---

We're now taking registrations for our next Travel Writing & Marketing Master Class!
Participants in our workshop in Siem Reap, Cambodia, from October 22-28, will experience a luxurious blend of resort comfort, soft adventure, exploring ancient temples, fascinating cultural activities, culinary delights, and in-depth instruction on how to pitch, sell, and write your travel stories.
Lock in your spot on this once-in-a-lifetime destination workshop with a deposit today.
Why Siem Reap and the Temples of Angkor?
Cambodia's bustling city of Siem Reap is the gateway to the ancient Angkor temples. Yes, those temples! You've all heard of Angkor Wat and Angkor Thom. And you've seen Angelina Jolie careering around Wat Ta Prohm in the film, Lara Croft, Tomb Raider.
Well, we're going to visit them all!
The Angkor Temples are on the World Heritage List, and listed as the #1 sight on Lonely Planet's Ultimate Travel List. The atmospheric temples of Angkor rank at the top of every serious traveler's bucket list. And we'll visit the biggest and best of them!
This complex of hundreds of temples and shrines forms a virtual city of spires rising from the lush green jungles of northern Cambodia. They provide some of the world's most unforgettable sights. Even more amazing is how each temple—in this multitude of atmospheric temples—is unique in its own way
A $500 deposit today will reserve your space in this workshop. You can learn more about this once-in-a-lifetime trip:

Travel Writing & Marketing Master Class, Cambodia 2017

The workshop is limited to just ten participants to guarantee a high-quality experience and allow plenty of time for interaction between your instructors, guides, and fellow writers.
There are plenty of workshops out there on the craft of travel writing, but ours is the only program that shows you how to market, query, pitch, and sell your travel stories. After all, if you can't sell your stories, you don't get to write them.
Registration is limited to the first 10 people – register today!

Register here ...

---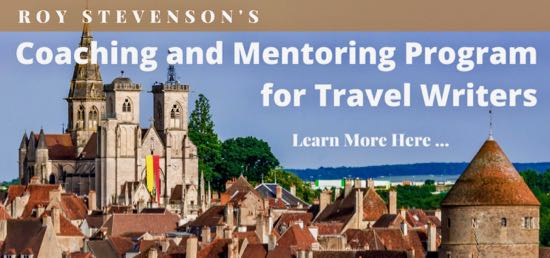 Update: There is one remaining spot open in my Travel Writing & Marketing Coaching Program. We start on June 1 so this is your last chance to sign up.
If you need help selling your articles and turning assignments into press trips – I can help you. If you need round-the-clock access to a full time professional travel writer who can help you get published, this is your opportunity. 
With more than 1,000 bylines in 200+ different regional, national, and international magazines, newspapers, custom publications, trade journals, in-flights, on-boards, and online travel magazines and blogs, I can share my expertise and help you sell your articles.
Don't delay, sign up now!

Learn more and register for coaching

---
Inspirational Travel Quote of the Week
"A journey is a person in itself; no two are alike. And all plans, safeguards, policing, and coercion are fruitless. We find that after years of struggle that we do not take a trip; a trip takes us."
- John Steinbeck, Author

---
This Week's Featured Post:
Three Tricky Situations About Selling and Reselling Your Articles - and How to Handle Them
This week's featured post covers questions I've received about three related topics having to do with selling and reselling your articles. Every travel writer needs to know how to handle these tricky situations:

1. Can travel writers sell their online articles to other websites?

2. Can travel writers sell their blog posts as print articles to magazines?

3. Can magazine editors legally publish our work on both their print and online sites, without getting our permission first? And, should they be paying us more for our stories if they're going to publish in both these media?

The answers might surprise you!

Read the Article ...

---
Have You Planned Your Travel Calendar for 2017?
Have you planned your travel writing calendar for 2017 yet? We at PitchTravelWrite.com spent days preparing lists of:


24 Travel Writing and Blogging Conferences
11 Travel Writing and Blogging Workshops
11 Special Travel Writing Groups, Meetings & Events
5 Travel Shows (and a link to access many more)

Get organized now: Use these lists to plan your travel writing & blogging events for 2017.


---
Resources for Travel Writers

Books and Reference Guides:
Beginner's 3-pack Reference Guides

The Complete Guide to Query Letters for Travel Writers

100 Print Magazines that Want to Publish Your Articles

Fifty Websites that Want to Publish Your Travel Stories

Advanced Travel Writing 2-Pack Reference Guides

How to Land Press Trips and FAM Tours

How to Break Into the Luxury Travel Writing Market

The Complete Guide to Marketing and Selling Your Travel Articles

Digital Bookstore - Guides, Manuals and Special Reports

---
Friend Me on Facebook:
If you haven't 'friended' me yet on Facebook, please feel free to do so here:
Link to Roy's Personal Facebook page

---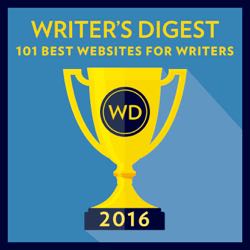 PitchTravelWrite.com was named in 2016's Writer's Digest 101 Best Websites for Writers list.

We're the ONLY travel writer's website on the list! We urge you to forward our newsletters on to your friends that might be interested in taking up travel writing.

PitchTravelWrite.com Testimonials

"I think you should know that I have been sending your link to many a travel journalist as your site is one of the most helpful I've seen to date. I even sent it to my sister who writes mostly about gardens and she was totally blown away by the amount of information you are giving away for free." —Karin Leperi, Freelance Travel Writer

"This site is more like a book than a website. It is one of the best (if not THE best) travel-writing sites I've seen in a long time. It is packed! And most of the articles will be useful to any freelancer, not just travel writers." —Moira Allen Anderson, Writing- World.com


---
Please share this e-zine with friends, family or anyone you know who is interested in travel writing. They can get free marketing and travel writing information by signing up for my e-zine at this link:

Sign up for my weekly marketing tips ...

That's all for this week.

Until next week, just keep pitching!

Roy

Roy Stevenson
Pitch Travel Write
www.pitchtravelwrite.com

---