Greetings Fellow Travel Writers!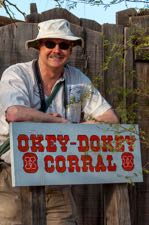 As the weather heats up for most of us, it's time plan day trips, weekend getaways and longer trips to destinations you want to write about.
My summer travel season is looming, with press trips lined up to Virginia, Eugene, Reno, Anchorage, the Yukon, Nashville, and Vancouver. It looks like I'm staying in North America for the summer.
I lined up multiple travel assignments at all of these places, most of them in paying print magazines. All of these press trips are confirmed and the tourist agency reps are sending me the e-tickets for my flights, and arranging my accommodations. 
I'll have complimentary entry to all tourist attractions and will be dining at some of their finest restaurants. In some places I'll even have a private tour guide. In short, VIP treatment everywhere I go. Can't complain about that!
How did I line all these free trips up? My featured article this week is a summary of how I go about selling my articles and getting travel perks. It's the advice that I've been handing out to the two dozen travel writers that I'm currently coaching.
My first batch of coaching 'graduates' has scored some truly impressive print magazine assignments, press trips, and complimentary travel, using this advice. You can too. Here are some guidelines for you to follow if you want to know how to line up fun press trips.
Readers keep asking about my travel writers coaching program. Right now, I have as many writers as I can handle, while still providing them with quality service. But, if you'd like to get on my coaching waiting list, please email me at PitchTravelWrite@gmail.com and I'll let you know when I have some positions come open.
Enjoy!


---
Featured Article:
Roy's Rules for Selling Articles and Getting Travel Perks
In my role as a travel writing coach, I field numerous questions from writers, and it's not surprising that I hear the same questions over and over again. Selling articles to print magazines is the most frequent topic I get questions about, followed by getting travel perks.

Here are five rules I follow in my travel writing, and share with my coaching clients about pitching story ideas to editors and getting travel perks:

1. Pitch print magazines first.

I believe that all travel journalists—novice and veteran writers alike—should first send their queries out to print magazines. The goal is selling articles to print media first.

My rationale for pitching print magazines first is simple and straightforward: selling articles to print magazines is important if you want to get paid for your work.

Continue reading the article ...


---

Please share this e-zine with friends, family or anyone who may be interested in travel writing and can benefit from some free marketing and travel writing information.


They can sign up for this e-zine at this link.
---

'Friend' Me!
If you haven't already done so, please 'Friend' me (Roy Stevenson Freelance Writer) on Facebook. My posts are generally travel writing-related and I try to keep it fun.

My Saturday morning 'Where's Roy' Facebook post has been particularly popular! I post a travel photo—usually with me in it—and you have to guess where the heck I am. A few friends and subscribers have proved particularly adept at this.

That's all for now.

Until next time, you keep pitching....

Roy

Roy Stevenson
Pitch Travel Write
www.pitchtravelwrite.com


Please note: Some products mentioned in this e-zine may result in my receiving a small referral fee if you decide to purchase the product. I only recommend products and services that I believe are high quality and can help you be more successful as a freelance writer. Please let me know if you have any questions.
---