Greetings Fellow Travel Writers and Bloggers!
... and welcome to all new subscribers!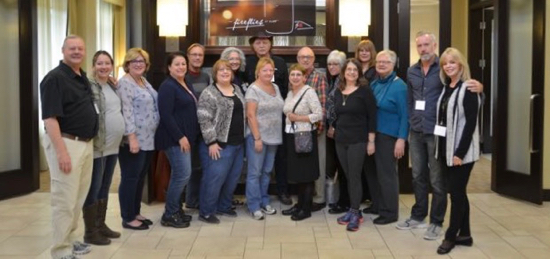 How time flies! It's been two busy months since we sent out our last newsletter. Since February, we've been settling into our new life and our new apartment in Da Nang, Vietnam, after moving from Chiang Mai, Thailand.

In many ways nomadic, long-stay travel has simplified our lives. Our entire possessions have been distilled down to seven suitcases! Despite the simplicity of our new lifestyle, it still took us considerable time and effort to find suitable digs in Da Nang for our year-long stay here. We spent a week cruising around this bustling coastal city with a realtor, checking out apartments.

In April I traveled back to Seattle for two weeks to conduct my Travel Writing & Marketing Master Class. On my way back to the USA, I stopped off in Singapore for a few days. We lived in Singapore for three years—from 2002-04—and quickly grew to love the place, despite the heat and humidity.

During my Singapore visit I was reminded of the world-class shopping paradise that this prosperous island nation state has become. It would not be exaggerating to describe Singapore as the Paris of SE Asia! One walk through the high-end department stores along Orchard Road—the main shopping drag—is enough to convince you of this lofty claim.

It was fun to be back in Washington State's beautiful Puget Sound, go shopping in mega-stores like Fred Myer, and catch up with our Seattle friends and neighbors.

In Seattle, I hosted travel writer Nick O'Connell's excellent one-day Creative Travel Writing Workshop—a warm-up for our Travel Writing & Marketing Master Class. Nick is a class act and has been teaching the fine art of travel writing for many years through his school www.thewritersworkshop.net

Our three-day Travel Writing & Marketing Master Class — held at the Hilton Garden Inn — was a full house! We had 19 aspiring travel writers registered. They journeyed from all around North America: Ontario, Canada; Puerto Vallarta, Mexico; California, Michigan, Minnesota, Maine, Florida, Oregon, Colorado, and Washington and New York.

This master class — my signature program — covered my freelance travel writing sales and marketing system that enables me to sell 90% of the stories that I pitch.

In addition to my presentations, we had a travel magazine editor talk about what she looks for in a good pitch, and a media rep from Bellingham Convention & Visitors Bureau showed us how to work with media reps to land those cool press trips. And Nick O'Connell did an informative summary on how to tell your travel stories in a way that will captivate your readers.

We also did a magazine rack "walk-through" at a local Barnes & Noble bookstore, where I showed how savvy travel writers can produce and sell travel articles to non-travel magazines.

Following the Master Class, I hosted a one-day Deep Dive workshop for the travel writers that I currently mentor and coach. We covered advanced freelance travel writing topics that included goal setting, time management, creating your personal travel writer's platform, reselling and repurposing your archive of travel articles, my insider tips on scoring press trips, and creating a combined master distribution list of travel magazines and websites to query. (Note: The exclusive Deep Dive workshop is offered for free to all writers who sign up for my coaching.)

Are you interested in learning the art and science of selling and marketing your freelance travel stories? We have one more Master Class scheduled this year, in October, but you'll have to travel to Cambodia to take it. More about that later in this newsletter.

After five days of intensive workshops, I was ready to go "home" to Da Nang. Jet lag from the long haul back to Vietnam forced me to rest up for a week or two, so Linda and I took the opportunity to take a well-earned break.

Now, we're back in the saddle, gearing up for another busy year with PitchTravelWrite and more travel around SE Asia!

Watch for an announcement soon for our spring book sale that starts May 15 and for my next travel writing coaching and mentoring intake in June; and our Travel Writing & Marketing Master Class in October (below).


---
The Complete Travel Writing & Marketing Master Class

We're excited to announce that registration is open for our next Master Class!
It's a luxury destination workshop in Siem Reap, Cambodia, October 22-28.
Master Class participants will experience a luxurious blend of resort comfort, fascinating cultural activities, culinary delights, soft adventure, and in-depth instruction on how to pitch, sell, and write your travel stories.
Why Siem Reap and the Temples of Angkor?
Cambodia's bustling city of Siem Reap provides the life-support system and gateway to the ancient Angkor temples.
On the World Heritage List, the World Wonders List, and listed as the #1 sight on Lonely Planet's Ultimate Travel List, the atmospheric temples of Angkor rank at the top of every serious traveler's bucket list. And we're going to visit Angkor's biggest and best temples!
This complex of hundreds of temples and shrines forms a virtual city of spires in the jungles of northern Cambodia. They provide some of the world's most unforgettable sights. Even more amazing is how each temple—in this multitude of atmospheric temples—is unique in its own way
A $500 deposit today will reserve your space in this workshop. You can learn more about this once-in-a-lifetime trip:

Travel Writing & Marketing Master Class, Cambodia 2017

The workshop is limited to just ten participants to guarantee a high-quality experience and allow plenty of time for interaction between your instructors, guides, and fellow writers.
There are plenty of workshops out there on the craft of travel writing, but ours is the only program that shows you how to market, query, pitch, and sell your travel stories. After all, if you can't sell your stories, you don't get to write them.
Registration is limited to the first 10 people – register today!

Register here ...


---
Inspirational Travel Quote of the Week
"The impulse to travel is one of the hopeful symptoms of life."
- Agnes Repplier, American Essayist
---
This Week's Featured Post:
Luxury Travel Writing: My Story and How You Can Do It, Too
I have to admit, when I started out on my travel writing journey, luxury travel writing wasn't even on my radar. I just wanted to get published—anywhere—and build up my bylines.

My transition into luxury travel writing didn't happen overnight. The cushy resort and cruise assignments came my way because of the work I'd done over the previous two or three years.

While some writers fluke a luxury travel assignment right off the bat, you're more likely to be offered the plush assignments only after you've been writing for a while. Luxury travel destinations and properties tend to take you more seriously when you have a solid foundation of reputable bylines behind you.

Here's the entertaining rags-to-riches story of my incremental rise up the travel writing totem pole, from writing run-of-the-mill budget travel stories to plush, over-the-top destination gigs like cruising down the Burgundy Canal on a boutique luxury barge, and staying at Bali's highest end resorts where, if you have to ask how much the room rates are, you can't afford them.

I end this fun story about how I clawed my way to the top of the luxury travel writing pyramid with three very solid pieces of advice that will speed up your luxury travel writing journey.

Read the article to find out how you can get luxury assignments ...

---
Have You Planned Your Travel Calendar for 2017?
Have you planned your travel writing calendar for 2017 yet? We at PitchTravelWrite.com spent days preparing lists of:


24 Travel Writing and Blogging Conferences
11 Travel Writing and Blogging Workshops
11 Special Travel Writing Groups, Meetings & Events
5 Travel Shows (and a link to access many more)

Get organized now: Use these lists to plan your travel writing & blogging events for 2017.


---
Resources for Travel Writers

Books and Reference Guides:
Beginner's 3-pack Reference Guides

The Complete Guide to Query Letters for Travel Writers

100 Print Magazines that Want to Publish Your Articles

Fifty Websites that Want to Publish Your Travel Stories

Advanced Travel Writing 2-Pack Reference Guides

How to Land Press Trips and FAM Tours

How to Break Into the Luxury Travel Writing Market

The Complete Guide to Marketing and Selling Your Travel Articles

Digital Bookstore - Guides, Manuals and Special Reports

---
Friend Me on Facebook:
If you haven't 'friended' me yet on Facebook, please feel free to do so here:
Link to Roy's Personal Facebook page

---
Are you looking for an entertaining and expert guest speaker at your next writing conference?
I frequently speak at travel writing and writing conferences about breaking into freelance writing, selling & marketing freelance articles, and establishing your writer's platform.

If you'd like to book me for a speaking engagement about how I've managed to get more than 1,000 articles published in 200+ magazines, specialty journals, newspapers, in-flights, on-boards, and custom publications, please send me a note at Roy_Stevenson@hotmail.com.

---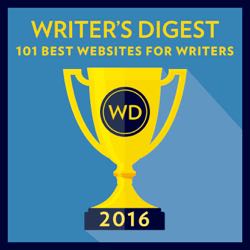 PitchTravelWrite.com was named in 2016's Writer's Digest 101 Best Websites for Writers list.

We're the ONLY travel writer's website on the list! We urge you to forward our newsletters on to your friends that might be interested in taking up travel writing.

PitchTravelWrite.com Testimonials

"I think you should know that I have been sending your link to many a travel journalist as your site is one of the most helpful I've seen to date. I even sent it to my sister who writes mostly about gardens and she was totally blown away by the amount of information you are giving away for free." —Karin Leperi, Freelance Travel Writer

"This site is more like a book than a website. It is one of the best (if not THE best) travel-writing sites I've seen in a long time. It is packed! And most of the articles will be useful to any freelancer, not just travel writers." —Moira Allen Anderson, Writing- World.com


---
Please share this e-zine with friends, family or anyone you know who is interested in travel writing. They can get free marketing and travel writing information by signing up for my e-zine at this link:

Sign up for my weekly marketing tips ...

That's all for this week.

Until next week, just keep pitching!

Roy

Roy Stevenson
Pitch Travel Write
www.pitchtravelwrite.com

---