Greetings Fellow Travel Writers and Bloggers!
. . . and WELCOME to all new subscribers! Thanks for joining us.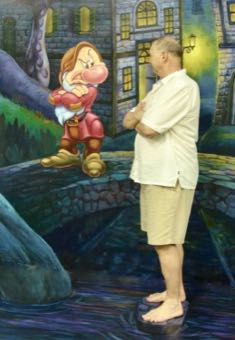 Editorial: No Matter How Easy It Looks … Travel Writing isn't Easy
I make three important points repeatedly to the aspiring travel writers I coach and those attending my Master Class, and my Travel Writing Retreat.
The first point is, "Travel writing and getting published look easy, but I can assure you it isn't."
Writing is hard work, like any other job. And selling your stories is also hard work. Top journalists have all worked hard to get where they are now. All of them.
I know this because we interviewed ten of the world's top travel writers for our book, Rock Star Travel Writers. Without exception, they all mentioned the trials and tribulations they faced while they were building their first bylines and moving up in the industry.
Even when writers are gifted, it's what they've done with their gift that's made them successful.
I'm not the first person to realize this.
"Being good is making it look easy, but getting good is never easy." 
― Jeffrey Fry
I've made plenty of mistakes and had to do numerous rewrites to satisfy magazine editors—but I've learned from every single blunder. I slowly and steadily worked on my freelance writing art, craft, and science. And it sure seems a lot easier now than when I started out, back in 2007.
Which brings me to the second point, "Once you figure out how it all works, it gets a lot easier."
Apparently I'm not the first person to realize this, either!
"Nothing gets easy. It is just that you understand how it is and how it works. Nothing is difficult. It's just that you don't understand it and don't know how it works. Understanding something means taking time to learn it and practicing it."  
― Philosopher DJ Kyos
"The more we know, the deeper we will understand our topic, so it will be easier to implement it."  
― Sunday Adelaja

The third important point for beginners is, "There are no shortcuts to travel writing success. There is no easy way. The right way usually takes a lot longer."
I'm not the first person to discover this, either.
"If our goal is to discover the easy way, there's a really good chance that we will stumble upon the wrong way, which is anything but an easy way." 
"I yearn not for the easy path, but for the right path.  For 'easy' and 'right' are rarely compatible."  
― Craig D. Lounsbrough
Writing and selling your work is hard, even for someone who make it look easy. If you're a novice travel writer, the question you should be asking yourself is not whether it's going to be easy, but whether it's going to be worth it.
To get a jump start on your travel writing career, join us in April for the Complete Travel Writing & Marketing Master Class. You'll learn how everything in the travel writing industry works - you'll be able to immediately go out practice everything you learned - and you'll progress more rapidly than trying to do it on your own. You'll learn the right way to write and sell your stories!
And you'll want to read this week's featured post about a travel writer who's never been afraid of hard work. Check out Tim Cotroneo's rise through the golf and travel writing ranks and into some luxury travel writing gigs that will make you green with envy.



Our Master Class is the BEST in the World!
We believe our master class is the best travel writing & marketing workshop in the world. And we can prove it. Last year, aspiring writers from five countries signed up! Join novice travel writers from Canada, the U.S.A, Grenada, Australia, & Belgium, in April.

Our attendees have come from all over the United States, too: Utah, Washington State, Louisiana, Arizona, California, Ohio, New York, & Colorado. 



We're Proud of Our Graduate's Successes!
Past attendees like Pam and Gary Baker, Kerrie Etson, Amy Piper, Sarita Simmons, Jed Vaughn, Noreen Kompanik, Anne McIndoo, Deb Sittko, Karen Davis, John Mooshie, and Sandra Bornstein, have more than 500 published articles between them since taking our master class!
You'll Learn How to Line Up Travel Comps That Will Save You Thousands of Dollars!
Many of our graduates have been invited on press trips, had comped stays in luxury resorts, experienced fine dining at some the finest restaurants. They've had free entry to hundreds of tourist attractions using their travel writing assignments as collateral.

And they learned how to do it at our master class. Linda & I had complimentary stays at eleven different luxury resorts & villas for 30 days last year. Some of the villas would have cost us close to $1,000/night, if we'd paid for them. You can land luxury trips like this, too, if you go about it the right way. We'll show you how.
There's a Fun Field Trip!
We'll be visiting a large, local bookstore on a field trip. I lead a walk-through tour of their magazine rack and discuss how to read a magazine's masthead, assessing a magazine for your pitch, travel writing for multiple genres, the top travel magazines to read to improve your writing, and much more.

You'll never look at a magazine rack the same again!
We Have World-Class Guest Speakers!
Our master class isn't just me (Roy) doing marketing and sales presentations. We also have three world-class guest speakers. You'll hear enlightening presentations from a travel & lifestyle editor, a CVB director and a master writer, as well. (More details here…)

We Provide One-On-One Coaching Follow-Up for Our Attendees!
Included in your registration is a one-on-one, complete coaching follow-up session with me. This means you'll still tap into my expertise after the workshop is over.

I'll personally work with you, one-on-one, for three months after the workshop, on your travel writing projects. I'll guide you through the five necessary steps to getting your stories published.

I'll personally be on call via email and Skype to answer your questions, and help you hone your article ideas and craft your queries.
You'll Learn Insider Trade Secrets from One of the Most Prolific Travel Writers in the Business!
You'll learn the same secrets I've used to get more than 1,000 stories published in 200+ regional, national, and international magazines, specialty publications, trade journals, in-flights, on-boards, newspapers, and travel websites

You won't find another class like it anywhere else. It's the only workshop IN THE WORLD that focuses on how to market and sell your travel articles to print and online magazines.
You've Still Got Time!
There are six weeks until our Seattle master class—easily enough time to sign up and book your flights and hotel. We still have a handful of seats left. If you want to supercharge your travel writing career you'll need to act now. Our last few seats always sell out the month before class starts.

You'll learn how to …

• Consistently sell your travel stories to paying print media
• Land Press Trips & get complimentary travel
• Improve and accelerate your travel writing career
• Transform your travel blogs into cash by selling your stories to print magazines


This isn't a workshop for dreamers—it's for people who want to get out there and do it. It's for writers that are dedicated to selling their travel stories in 2019.

You'll get all this information—and much more—in my three-day intensive workshop for travel writers, The Complete Travel Writing & Marketing Master Class.

"We attended Roy's Master Class in Seattle last April. We had just flown in from Europe the night before and I worried I would be too jet lagged to stay awake during the workshop. But the excitement of the class and the tremendous information kept me awake all day long!

You will learn things in the class that you won't get from books. And you'll make friends, too, that have the same goals. You'll continue to stay in touch and encourage each other and cheer your successes. A network is important! If you haven't signed up for Roy's class this April, you need to do it now before it's sold out!"
Pam & Gary Baker , 2017 & 2018 Master Class Attendees

"Thank you so much for a wonderful weekend in a great city!  I enjoyed learning how to market my travel writing. The entire weekend was very inspirational. 

I look forward to taking the tools from my toolbox & getting started right away. It was nice to meet so many like-minded writers in all phases of their journey. Until our paths cross again."
Barbara Wertz, 2017 Master Class Attendee

"Thank you, Roy, for all your help, education and support. Your writer's Master Class has been extremely helpful and I so enjoyed your class. You have given me the confidence that I need to go forward in my new career as a freelance travel writer, photographer and destination video producer-artist."
Shelley Pittman, Freelance Writer & Photographer, 2016 Chiang Mai Master Class Attendee

"Roy is right to the point. He gives precise and tangible information and professional writing advice. He gives information on how to obtain complimentary travel press trips—the most comprehensive information I have ever heard. I would recommend this program to travel writers, whether a novice writer or someone like me looking to "kick it up a notch". This course is outstanding."
Noreen Kompanik, 2016 Master Class Attendee


---
This Week's Featured Post
My Story as a Golf and Travel Writer
By Tim Cotroneo
In 2011, I attended a travel writers workshop and listened to a presentation by a speaker named Roy Stevenson who shared several travel writing tips. I thought to myself, "if I can accomplish half of what this guy has achieved in his short travel writing career, I'll be as happy as a clam."

My writing journey has gained momentum over the years. After my first "yes" I started writing monthly articles for a local golf publication. In addition to making some great contacts, it kept my writing sharp as I continued building my portfolio. And I received a monthly check to boot.

My most recent transition is into the luxury travel writing realm. I've stayed at and written about Four Seasons Hotels, St. Regis Resorts, and luxury oceanfront villas. I come from very humble beginnings, so the idea that my wife and I stayed at a five-bedroom villa overlooking the Caribbean Sea for free is something for which I'll be forever grateful."

Here's the full story of Tim Cotroneo's successful journey as a travel writer …

READ THE ARTICLE


---
Upcoming Posts
March 11: Are You Creating these Two Obstacles to Success in Travel Writing?
March 18: How To Break Into The Expat Magazine Market
March 25: Query Letter Success Strategies
April 1: Break Into Travel Writing With Stories about Vehicles


---
Pitch Travel Write: Most Popular Links
Building Your Travel Writing Platform
Building a Professional Website for Freelance Writers
4 Reasons to Get Published Online on Travel Websites
How to Get Testimonials from Editors and CVBs
---
Inspirational Travel Quote of the Week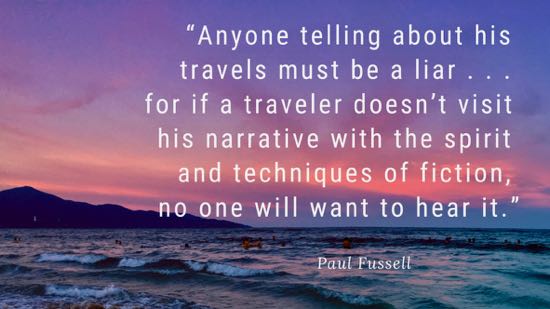 ---
RESOURCES FOR TRAVEL WRITERS
Featured Book of the Month: Rock Star Travel Writers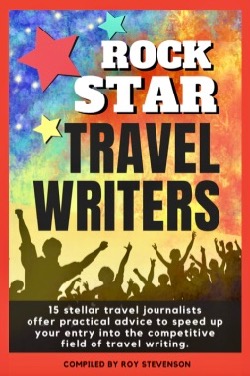 If you ever wondered how some travel writers consistently get their stories published in the top shelf travel magazines - you'll learn how in this book.



Rock Star Travel Writers gives you insider tips, tools, tactics and habits that ten leading travel journalists use to land assignments in the world's most prized travel glossies.



The unique tribe of mentors generously share their journeys and dispense invaluable techniques, insightful habits, and practical advice with you.  You won't find this wealth of information from a group of elite travel journalists anywhere else!

We appreciate our subscribers! Get $5 off the price of Rock Star Travel Writers during the month of March when you use Discount Code MH5 at checkout.

BUY THE BOOK


---
We want to say THANK YOU to all our subscribers and social media followers. Running the PitchTravelWrite site would not be possible without your support. Thank you for following us, reading our posts, and emailing questions, comments, and compliments.

We value you more than you can know. Our goal is to help you break into travel writing, get paid for it, and land some cool press trips and free travel.

So keep emailing us - we love hearing from you!
---
Friend me on Facebook
My Facebook page is about freelance travel writing. I frequently post about:
• travel writing & blogging conferences,
• links to other well produced travel websites and blogs,
• links to my travel articles,
• travel writing themes,
• links to reputable travel writer's groups, associations, and newsletters,
• magazine covers stories and back stories,
• links to resources pages,
• links to travel writing archives,
• links to coaching and mentoring resources,
• and plenty of other useful information to get you up to speed.



Link to Roy's Personal Facebook page
---
Please share the e-zine with friends, family or anyone you know who's interested in travel writing. They can sign up for the newsletter and get free marketing tips each week at this link:

Sign up for my weekly marketing tips

That's all for this week.

Until next week, just keep pitching!

Roy

Roy Stevenson
Pitch Travel Write
www.pitchtravelwrite.com













---