Greetings Fellow Travel Writers!
This week I'm kicking off this e-zine with some exciting news about a travel conference and potential press trips.
Following that is my featured article with tips on how to get editors and CVBs to write testimonials for your writer's website.
Finally, our travel blogger profile this week is Patti Morrow and her blog Luggage and Lipstick.
There's a lot to read in this issue. Enjoy!

Travel Classics Vancouver Conference
What if there was a conference where you and 39 other accomplished travel writers could meet with editors of $1/word magazines and have them all to yourselves for a few days? A conference where you could sit down with editors—speed dating style—and tell them about yourself and pitch them story ideas?

Well, Travel Classics Vancouver does exactly this. Scheduled for October 8-11, 2015, this exclusive conference enables well-published writers and elite editors to rub shoulders for four days in a low-key setting. The setting is the elegant Rosewood Hotel Georgia, in British Columbia's beautiful city of Vancouver.

I attended this conference in 2012, in Scottsdale, Arizona, and got to meet some seriously high rolling editors in a pleasant setting—where I had their undivided attention.

To be eligible to apply for this conference you must be well published—and by this I mean have a few six-figure circulation print magazine scalps hanging from your belt.

Even if you are not eligible to apply for this conference, you should still spend a few minutes scanning through the Travel Classics website. It's definitely a conference you should aspire to.

Here's a link to the Travel Classics Vancouver website:

Travel Classics Vancouver website
Press Trips on Hotel Barges in France & Scotland
In July 2013, I reached what I consider to be the pinnacle—the Everest—of my travel writing career. It was my finest moment, and it was on a press trip - a week long cruise down France's Burgundy Canal in a 146-foot luxury boutique hotel barge.

Our week blurred past in bucolic bliss as we cruised sedately along the canal, stopping every mile or two at a lock, continuing past atmospheric little stone medieval villages, waving at the passersby. The countryside was an endless panorama of stubble fields, askew haystacks, bushy hedgerows, rolling tree-clad hills, and farmhouses surrounded by thick groves of trees.

In the afternoon we were whisked off in vans to explore ancient chateaus, villages, abbeys, and wineries, all unique enough to entrance us with their history, legends, architecture, and charm. Along the way we sampled regional wines and cheeses, and ate exquisite French dishes prepared by our gourmet chef.

Each evening we moored in little French towns with quaint names like Tanlay, Lezinne, Ancy-le-Franc, Ravieres, Montbard, and Venarey-les-Laumes, each with their own distinctive character.

I loved every minute - and now there's an opportunity for you to do the same thing.

If you have an assignment or two with high-circulation magazines or high-traffic travel websites, then you might qualify for one of European Waterways' luxury barge cruise press trips. But you'll have to act soon and round up your assignments quickly: the cruises are scheduled for April & May 2015. (You are responsible for your own return airfare.)

If you are able to secure a commission and have an audience that would be keen to read about the 'hotel barging experience', contact Chris Gant, Marketing & PR Manager at chris@gobarging.com.

"Go Barging" website
---
Featured Article:
How to Get Testimonials From Editors and CVBs
I often look at other travel writer's websites to get ideas on how to improve my own writer's website. And, with a few notable exceptions, I'm constantly amazed at how my peers undersell themselves and their talents.

It's understandable that people have trouble self-promoting - it's a common problem. So this article addresses an easier way to promote yourself and your work without having to write the copy. That is, by collecting testimonials from editors and CVBs and publishing them on your website.

What? You don't have a website?

More surprising than underselling your talents, I find that many accomplished travel writers do not even have a writer's website - a staggering omission!

My guess is that about 80% of travel writers out there do not have a professional website. How will these writers convince a magazine editor of their credibility if they don't have a website to show off their wares?

My aim in this article is twofold:

1. To convince 80% of you who don't have a writer's website to create one, and

2. To show the 20% who do have a writer's website how to collect and publish testimonials from Editors and CVBs.

Continue reading the article ...
---
Featured Travel Blogger: Patti Morrow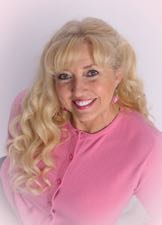 Patti Morrow's travel blog Luggage and Lipstick is the ultimate adventure travel guide for women (although a lot of men like it, too!). Her niche is aimed at women of the Baby Boomer age who are healthy and active and interested in travel that involves more than just eating and sitting on a beach.

She provides information about the best beaches and unique local cuisine along with activities such as scuba diving/snorkeling, hiking and mountain climbing, ziplining, skydiving, hang gliding, cave tubbing, and sailing. She also occasionally writes about expats who are living their dream abroad.

Read Patti's Full Profile and Her Advice to Aspiring Bloggers ...
---

Please share this e-zine with friends, family or anyone who may be interested in travel writing and can benefit from some free marketing and travel writing information.


They can sign up for this e-zine at this link.
---

'Friend' Me!
If you haven't already done so, please 'Friend' me (Roy Stevenson) on Facebook. My posts are generally travel writing-related and I try to keep it fun.

My Saturday morning 'Where's Roy' Facebook post has been particularly popular! I post a travel photo—usually with me in it—and you have to guess where the heck I am. A few friends and subscribers have proved particularly adept at this.

That's all for now.

Until next time, you keep pitching....

Roy

Roy Stevenson
Pitch Travel Write
www.pitchtravelwrite.com


Please note: Some products mentioned in this e-zine may result in my receiving a small referral fee if you decide to purchase the product. I only recommend products and services that I believe are high quality and can help you be more successful as a freelance writer. Please let me know if you have any questions.
---