Greetings Fellow Travel Writers!
February in Seattle has seen spring-like weather, with plenty of warm, sunny days, and a few of the usual rainy days. And, no snow!
This weekend was a good one. I watched the NCAA Mountain Pacific Track & Field Champs at University of Washington's Dempsey Stadium, with three runners under 4 minutes in the mile race. Then I went straight over to CenturyLink Field to check out the Seattle Golf & Travel Show and Travel Trips & Adventure Expo.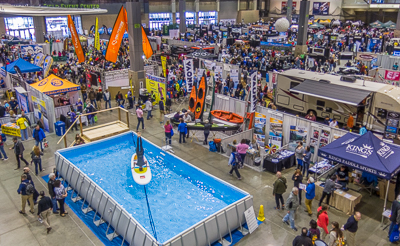 I've written about travel shows recently, and how they can be useful for tracking down potential press trips and Fam Tours. This expo was no exception.

I was invited on a 4-day tour of the Gold Rush Trail in British Columbia's Fraser Canyon, Canada. I was also signed up for two river rafting trips in B.C, and to visit Vancouver Island, also in B.C. And the Idaho B&B Association asked us to stay at some of their member properties in Idaho.

Not bad for an afternoon's schmoozing with destination media reps!

I've heard from several readers who attended travel shows recently, and how they are getting all sorts of invitations for press trips and accommodation. Be sure and drop me a line to let me know how your travel shows are panning out.

Here's this weeks featured article - enjoy!


---
Featured Article:
How to Maximize
Your Overseas Travel Experience
Often I'm asked how I come up with a travel itinerary for my writing assignments, especially when I'm traveling overseas to a place I've never been before.

My goal is always to make the most of every trip, whether I'm traveling on assignment or just planning a vacation. 

If you're a travel writer, you need to be very well organized when you reach your destination, especially when the destination is international.  The real pros spend several weeks, or even months, researching and planning their itineraries before they depart. 

No matter whether you're a tourist or a travel writer (or both), having a well-researched overseas travel itinerary will help you get the most out of your trip, and return home feeling like you really got to know the place.

A couple years ago I was browsing in the Singapore Tourist Information Center on Orchard Rd and it reminded me how unprepared tourists can be.  A couple walked in, went up to one of the hosts and asked, "We're here for three days, so what is there to see?" 

Here was a couple that had spent a lot of money on their stopover in Singapore:  hotel, meals, airfare—and yet they had done absolutely no homework on what they were going to do when they got here! 

Half the fun of going overseas is finding guidebooks and maps and reading through them to seek out the main attractions and all other things of interest before you ever leave home.  As your departure date approaches, your excitement builds as you learn more and more about your destination.

Doing your homework enables you to maximize your time at your destination and see as much as possible.  As a travel writer, this means you get to research and write more stories - and get paid more in the long run.

Here's how I plan my overseas travel itineraries.  Try this for your next overseas trip and you will undoubtedly maximize your travel experience:

Continue reading the article ...

---
Featured Travel Blogger: Paula Wheeler
A Traveler's Postcard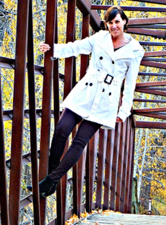 Paula Wheeler has been blogging for a year. With her travel blog, she inspires others to get out of their comfort zone by getting out of hers.

Her goal is to get people to say "if she can do it, I sure can." Whether it's traveling solo to a new country where she doesn't speak the language, or swimming with sharks, she wants people to stop being fearful and enjoy all the things the world has to offer.

Read more about Paula and her advice to aspiring bloggers ...



---
Please share this e-zine with friends, family or anyone who may be interested in travel writing and can benefit from some free marketing and travel writing information.


They can sign up for this e-zine at this link.
---

'Friend' Me!
If you haven't already done so, please 'Friend' me (Roy Stevenson) on Facebook. My posts are generally travel writing-related and I try to keep it fun.

My Saturday morning 'Where's Roy' Facebook post has been particularly popular! I post a travel photo—usually with me in it—and you have to guess where the heck I am. A few friends and subscribers have proved particularly adept at this.

That's all for now.

Until next time, you keep pitching....

Roy

Roy Stevenson
Pitch Travel Write
www.pitchtravelwrite.com


Please note: Some products mentioned in this e-zine may result in my receiving a small referral fee if you decide to purchase the product. I only recommend products and services that I believe are high quality and can help you be more successful as a freelance writer. Please let me know if you have any questions.
---