Greetings Fellow Travel Writers and Bloggers!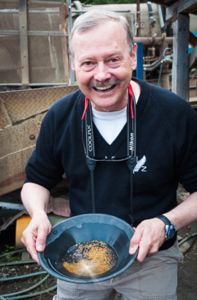 Travel Bloggers: You Could Be Sitting on a Gold Mine!
There's a nice mix of print travel writers and travel bloggers subscribing to this newsletter. If you're a travel blogger with dozens—or hundreds—of travel stories lying dormant on your blog, you could be sitting on a gold mine!
Your raw, unrefined travel blogs could easily form the genesis of travel stories that you can pitch to paying print media. This means you can pluck out your juiciest travel blogs and pitch them to print magazines and newspapers without doing any research.
Additionally, your travel blogs contain practically all the necessary elements of your query letter, saving you valuable time. You won't have to create a query letter from scratch. Dreaming up and researching travel stories are the first two steps to getting your articles published—and you already have these tasks completed!
Travel bloggers already have several other built-in advantages over novice travel writers too. You have . . .

• Travel writing experience
• An eye for a good travel story
• A travel blog portfolio to refer magazine editors
• Social media skills
• A built-in audience to mention in your query letters
• A blog to advertise your published article

Getting your stories published in print magazines — and being paid for them — is still not going to be easy. You may need to adjust your writing style to print media standards. But, if you're a reasonable writer, this won't be much of a stretch anyway.
And, of course, you'll still have to create magazine distribution "pitch" lists to send your query letters to.
For print magazine editors to take your queries seriously, you'll need to make sure your travel blog looks professional. If it's riddled with misspellings, poor grammar, poor syntax, poor writing voice, and overused travel writing clichés, editors will not take your queries seriously. They'll just hit the "delete" button and move on to the next query in their inbox.
I've met dozens—and perhaps hundreds—of travel bloggers during my freelance writing career. Almost without exception they tell me that they didn't realize how much work would be involved in creating and maintaining a blog. And, most of them tell me they've made little or no money from their travel blog.
If you're looking to make some quick ca$h for all the time and effort you've put into your travel blog, you should consider pitching your most exciting travel blogs to travel magazines. This could reap considerable rewards!
And that's what we're all about at PitchTravelWrite! Use our advice, techniques, tips, and tricks to get your travel blogs into respected magazines — and get paid for them!


---
This Week's Featured Post
Should You Blog For Free?
Weighing the Advantages and Disadvantages
The contentious issue of whether travel writers should work for free has been a much-debated part of the travel journalism culture for the past two or three decades. With the emergence of the Internet behemoth, this issue is now being discussed and debated by travel bloggers.
However, travel writing, and now, travel blogging, has a big gray area. We can, using our print assignments and extant blogs, get complimentary travel to exotic destinations around the world if we play our cards right.
Here's how travel writers can use their blogs if they go about it professionally and strategically.

READ THE ARTICLE

---
Coaching Registration is Open
Hire an Expert to Help You Break Into Travel Writing
Just a reminder that coaching registration is currently open. The new intake will begin on July 1.

I only take five new clients, so if you're thinking about signing up, don't delay. You can learn more and register at the link below.

REGISTER HERE


---
Upcoming Posts
June 25: The Five Most Common Novice Travel Writing Mistakes
July 2: Writing Historical Travel Articles
July 9: Adding Spice & Life to Your Travel Articles
July 16:Our Latest Success Story: Chuck Warren



---
We've Been In The News
I've always been attracted to strange and weird places, even before I threw my hat in the travel writing ring. I've found that with some creativity, I've been able to visit strange places and events and sell stories about them. Here's my short article on TravelWritersExchange about some of the more offbeat places I've visited and written about.

Link to article on Travel Writers Exchange

---
How to Build Your Travel Writer's Platform
In today's competitive travel writing arena, building your brand and your writer's platform, are essential elements form your success. Here are three articles in which I address the steps you need to start building your platform.


Building a Professional Website for Freelance Writers
Four Reasons to Get Published on Travel Websites
How to Get Testimonials from Editors and CVBs

---
Inspirational Travel Quote of the Week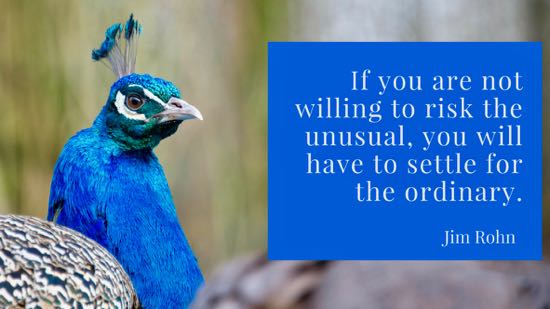 ---
Get on the interest list for The 2019 Complete Travel Writing & Marketing Master Class
We've just wound up our 2018 master class, in Seattle. We believe our Travel Writing & Marketing Master Class is the BEST of its kind, ANYWHERE.

Many of our participants had previously taken other travel writing workshops yet felt that these workshops fell short in preparing them to enter the freelance travel writing arena and get their stories published and be paid for them.

Even by the second day, several of our participants commented to me that our master class "took it to a whole new level."

I'd like to share with you a couple of comments from participants in last month's class:

"This weekend was one for the books! It was an incredible honor to be a part of Roy's world-class marketing conference and I'm eager to see how my fellow classmates and I crush it!" Jessica Pickett

"Home and ready to go to Barnes & Noble bookstore this morning. Thanks so much to Roy & Linda for this amazing weekend and thanks to all the participants for your support and generosity with advice. Looking forward to your success stories!" Mary Lou Osmond

If you want a no-fluff, no-hype class that walks you through the steps necessary to pitch and write for reputable paying print magazines, you should seriously consider attending our April 2019 Seattle class.

To see the rest of the comments from this year's participants and to sign up for the 2019 Master Class Interest List, click on the link below:

SIGN UP FOR THE INTEREST LIST
---
Featured Book of the Week
The Art and Craft of Travel Writing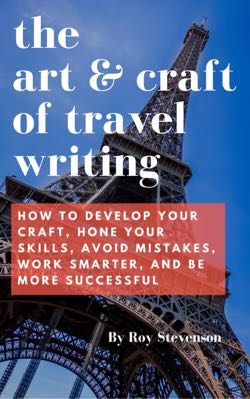 What's in this 21-chapter, 152-page book?

The Art & Craft of Travel Writing has five sections covering . . .
• The Craft of Travel Writing
• Things That Go Wrong in Travel Writing
• Keys to Success in Travel Writing
• Working Smarter
• Goal Setting for Your Travel Writing


Here are some of the chapters . . .
• Creating a Sense of Place and Ambiance
• Turning Your Destination into a Compelling Read
• How to Write Like a Seasoned Professional
• Five Travel Writing Blunders and How to Avoid Them
• Why Some Travel Writers Have More Success
• How to Plug into the Travel Writing Community
• Seven Ways to Take Control of Your Writing Time
• Set Up Systems to Create More Writing Time


This book will help you hone your travel writing skills and get more stories published. We'll show you how to allocate your writing time for maximum efficiency, and exactly what you need to do to break into the competitive travel writing market.

BUY THE BOOK: The Art & Craft of Travel Writing

---
Friend me on Facebook
My Facebook page is about freelance travel writing. I frequently post about:
• travel writing & blogging conferences,
• links to other well produced travel websites and blogs,
• links to my travel articles,
• travel writing themes,
• links to reputable travel writer's groups, associations, and newsletters,
• magazine covers stories and back stories,
• links to resources pages,
• links to travel writing archives,
• links to coaching and mentoring resources,
• and plenty of other useful information to get you up to speed.



Link to Roy's Personal Facebook page
---
Please share the e-zine with friends, family or anyone you know who's interested in travel writing. They can sign up for the newsletter and get free marketing tips each week at this link:

Sign up for my weekly marketing tips

That's all for this week.

Until next week, just keep pitching!

Roy

Roy Stevenson
Pitch Travel Write
www.pitchtravelwrite.com













---