Greetings Fellow Travel Writers and Bloggers!
I write this newsletter from my hotel, one block from Orchard Road, Singapore's main shopping thoroughfare. We arrived here at midnight, two days ago, and spent yesterday in the hot steam bath that is Singapore, revisiting old haunts. The temperature was 87 degrees with 90% humidity! Just standing outside elicits a serious sweat.
We lived here from 2002-04, and enjoyed every moment on this fascinating little island that measures only 25 miles by 15 miles. Singapore houses a population of more than 5.5 million industrious people and it enjoys one of the highest standards of living in the world.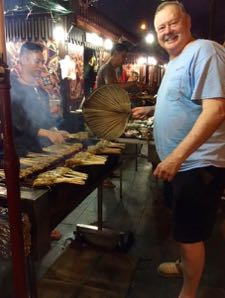 Last night we dined at the renowned Lau Pa Sat Hawker Centre, eating delicious chicken and lamb satays dipped in sweet peanut sauce, and a tasty beef Rendang, washed down with sweet iced tea. One of the vendors even let me try my hand at grilling.

We're here for 6 fun days and then move on to our ultimate destination, Chiang Mai, in Northern Thailand. We plan on spending the better part of a year in Chiang Mai, along with thousands of other digital nomads, travel writers and bloggers. I'll keep you posted on our adventures there.

If you would like to see updates and photos of where we are and what we're doing in SE Asia, please check out my Facebook site.

---
Featured Post
If you've been reading PitchTravelWrite (www.PitchTravelWrite.com) and subscribe to this e-zine, you'll know that I'm all about selling and marketing travel stories.

The harsh truth of travel writing is that if you can't sell your travel stories, you don't get to write them.

After ten years of studying the art and science of querying and marketing freelance articles, I've concluded that 80% of our success in the travel writing game is determined by our marketing abilities.

Most aspiring freelance travel writers believe that developing good writing skills is all you need to succeed in this highly competitive arena. The fact is, magazine editors assume we have superior writing skills and that we can verbally paint a great picture of our destination—otherwise we have no business pitching stories to magazines.

The one nebulous area that travel writers have a terrible struggle with is pitching and querying their stories. Novice travel writers are clueless about the sequence and procedures for selling their travel stories to magazines.

This is not surprising as there's a whole querying and pitching maze to navigate in order to get our articles published—and until you've been through it a few dozen times, it's easy to screw up.

I've evolved a sales system that guarantees that I sell 90% of the travel stories that I pitch to print magazines.

This week's freelance travel writing article shows you the top 4 travel writing books with the best pitching, marketing and sales advice, to help you sell your stories.

Read the article ...
---
Special Offer for Subscribers
This week's article also comes with a special offer for e-zine subscribers: a 25% savings on The Complete Guide to Marketing and Selling Your Travel Articles.

To save 25% off the regular price, use discount code Marketing25 at checkout ...

Learn more and snag this book at 25% off ...

---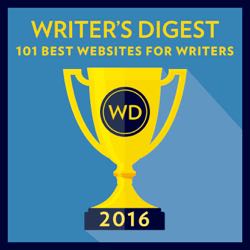 ---
Please share this e-zine with friends, family or anyone you know who is interested in travel writing. They can get free marketing and travel writing information by signing up for my e-zine at this link:

Sign up for my weekly e-zine ...

That's all for this week.

Until next week, you keep pitching.

Roy

Roy Stevenson
Pitch Travel Write
www.pitchtravelwrite.com

---