Greetings Writers!
With the July 4th holiday behind us, it's a reminder that summer is in full swing and we should all be outside enjoying ourselves.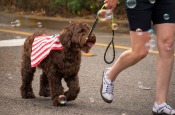 Just before the holiday I was on the Long Beach peninsula in Washington state, on an assignment about romantic getaways.
For a few days my wife and I got to enjoy amazing meals, luxurious lodging and some interesting places we didn't even know existed (have you ever heard of Oysterville?).
It's always a reminder that there's more to explore - even when it's not so far away.
This issue is all about something that everyone fears: rejection. In a perfect world, editors would love every story we pitch, but that's not the way things work.
Rejection letters don't need to be disappointing. In fact, they can be enlightening in several ways. So I've written an article to help you see the brighter side of rejection.
A big thank you to those of you who have been in touch about the writer's conferences you'll be attending this summer. I'm looking forward to meeting you in person.
For anyone who needs to see a list of conferences where I'll be speaking, you can find that list at this link:
---
July 7 Marketing Tips:
The Brighter Side of Rejection Letters


Novice writers often tell me how despondent they feel when they get rejection letters from editors.

At a recent reception dinner for travel writers, one writer told me that her fear of rejection emails has prevented her from sending out numerous queries.

Over the years, I've seen article after article on handling rejection. Apparently receiving rejection letters from editors is a big deal.

But, I've always been puzzled by this phenomenon.

In my bylines you'll see that I've had more than 800 articles published, in 190 different magazines, newspapers, trade journals, inflights, onboards, and websites. Impressive figures, indeed.

But in order to achieve that many published articles, can you imagine how many rejection letters I've received?

I can assure you, it's a lot!

So, if rejection letters are making you feel bad, or keeping you from pitching more stories, here's my perspective to help you look at rejection differently.

1. Rejection is not personal, it's just part of the process.

Think of a car salesman. When you go out shopping for a car, you look at different models, you try them out, you check out different dealerships, and maybe you buy one and maybe you don't.

The car salesman doesn't feel bad every time a potential buyer walks away. He just looks for the next potential buyer.

Or what about real estate? You might go house shopping for days, weeks or months before you find one that you like. Real estate agents don't expect every person to buy a property from them every time. It just might not be the right time or the right property for that particular person.

Showing people cars and houses isn't much different than sharing a story idea with an editor. You're the sales person and the editor is the potential buyer. Sometimes the story idea is a good fit; sometimes it's not. Sometimes the timing is right; sometimes it's not.

Writers and other creative types tend to take rejection much too personally.

If you know you have a good story to tell, there is a buyer out there. Just keep looking.

2. You can learn a lot from rejection letters.

These days many editors don't bother sending rejection letters to writers. It's a lazy way to do business, but they often don't have the time to respond to every query.

So when an editor takes the time to send a rejection letter to you, it's often very useful.

Here's a peek at some of the rejection letters I've received, and what I learned from them:

Continue reading article...

---

Please share this e-zine with friends, family or anyone who may be interested in travel writing and can benefit from some free marketing and travel writing information.

That's all for now.

Until next time, you keep pitching....

Roy

Roy Stevenson
Pitch Travel Write
www.pitchtravelwrite.com


Please note: Some products mentioned in this e-zine may result in my receiving a small referral fee if you decide to purchase the product. I only recommend products and services that I believe are high quality and can help you be more successful as a freelance writer. Please let me know if you have any questions.
---