Greetings Fellow Travel Writers and Bloggers!
A warm welcome to all our new subscribers.
Thanks for signing up for my weekly marketing tips and for giving our website a test drive. We're happy you joined us!


---
At Home in Chiang Mai
Last week I told you how Chiang Mai has that ideal combination of an abundance of tourist attractions coupled with enough large city amenities to make it highly livable for expats.

Chiang Mai is also known for its plethora of writers and bloggers, digital nomads, and location independent businesspeople. In fact, Chiang Mai has a reputation as being the world's epicenter for these entrepreneurs.

With a quick Facebook search you'll find sites for Chiang Mai Writers, Chiang Mai Writers Without Borders, Chiang Mai Travel Bloggers, and Chiang Mai Digital Nomads groups. Check them out!

There are perhaps more than a thousand of us here—a fact borne out by the town's outrageously high number of Internet cafes and coffee shops, usually packed with computer-wielding expats.

In fact, living in Chiang Mai confers bragging rights on the writer. It's become a rite of passage, and writers and bloggers proudly say they've lived in Chiang Mai.

This rich writing environment was a huge factor for choosing to live here. Here, we're with kindred souls, and boy are we learning from them!

Last week, I attended my third meeting hosted by the Chiang Mai Writer's Group. There were 20 writers of various stripes from around the world including England, New Zealand, USA, Denmark, Netherlands, France, Australia, Singapore, China, and Canada.

Our eclectic ranks include authors, aspiring authors, content copywriters, bloggers, freelance writers, travel writers, English teachers who want to write . . . you name it, and they're here. Here's a shot of some of our diverse group.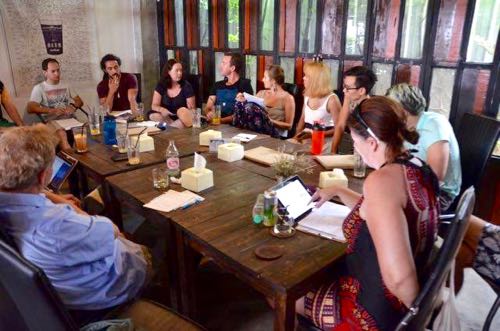 The problem with living in a large country like the U.S. is that you have to travel long distances to meet other writers. In May I attended the Pacific Northwest Travel Writer's Conference in Walla Walla, Washington. Even though it was in my home state, we still had to drive 4.5 hours to get there from Seattle!

But here, in Chiang Mai, the city's small-ish size (population 1 million) makes it so much easier for the writers to get together and share ideas.

---
Featured Post: Five Ways to Research Your Destination - Which Ones Do You Use?
One thing that all writers must do regardless of their writing genre is research their topic or destination. This week's post answers a question about how I do my research.

In this piece, I share the five techniques I use for gathering information for my travel stories. It's a quick read about a very thorough system that has served me well for the 1,000+ articles I've written.

How many of these techniques are you using?

Five ways to research your destination - and more travel writing tips ...
---
New Travel Writing Workshop!
The Complete Travel Writing, Marketing,
and Photography Workshop
Chiang Mai, Thailand
October 23-29, 2016


This week we'll be releasing details about the upcoming Chiang Mai workshop to the people on our interest list. If you want to be on that list and learn about the workshop first, sign up here ...

Here are some of the things we're planning ….

We're busy checking out Chiang Mai's best luxury lodging and spas so participants will be pampered in style and comfort. You. Will. Love. This. Workshop!
And we're planning 7 days of exciting excursions with travel writing, marketing and photography instruction built into the agenda.
Some of the events and excursions we're planning ...

• Meet and greet dinner and drinks on Sunday night to get acquainted.

• Two relaxing and pampering spa sessions in boutique spas. Whether it's a traditional Thai body massage, a relaxing foot massage, or maybe a facial and aromatherapy oil body scrub – you decide.

• Try your hand at a Thai cooking class at an organic farm where you'll be cooking up authentic soups, noodles, curries and desserts – and enjoying the meal afterwards.

• Practice your interviewing skills during a "Monk Chat" with a table full of young Buddhist monks at a local temple. While you're getting your questions answered the young monks get a chance to practice their English. Win-win.

• Visit the two most important temples in Chiang Mai and get some hands-on advice on lighting and landscape from a local professional photographer.

• Visit an elephant sanctuary and help feed and bathe these gentle giants.

• Every evening enjoy a new dining venue with world famous and delicious Northern Thai cuisine (and much more …)

• Experience authentic Thai culture exploring Lanna architecture and a hands-on photography workshop on framing and composition.

• Visit handicraft markets, tour historic old town, and enjoy traditional Thai dancing.

• Although the program will be packed with things to do, you'll still get some time to explore Chiang Mai on your own, riding around in a tuk-tuk, browsing the markets and, of course, shopping.


If you've never been to Thailand and always wanted to visit - or it's time to come back to this well-loved place in northern Thailand - here's your chance to do it with a group of like-minded travel writers and photographers.
In order to guarantee a quality experience for everyone and allow time for lots of interaction between hosts, guides and participants, we're limiting registration to 10 people.
Watch for more details coming soon when we open up registration …
If you want to be the first to hear when registration opens and get on our waiting list, send us your email address at this link:

Yes, please let me know when registration opens ...
---
Don't forget to watch my Facebook posts for short photo stories about our new life in Thailand. Go here to "friend" me or just snoop around my Facebook site—it has some interesting travel writing tips, too: Facebook link to Roy's account
---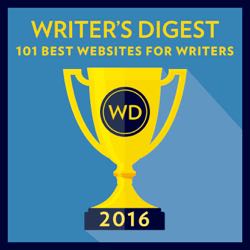 ---
Please share this e-zine with friends, family or anyone you know who is interested in travel writing. They can get free marketing and travel writing information by signing up for my e-zine at this link:

Sign up for my weekly e-zine ...

That's all for this week.

Until next week, you keep pitching.

Roy

Roy Stevenson
Pitch Travel Write
www.pitchtravelwrite.com

---