Greetings Fellow Travel Writers and Bloggers!
... and welcome to all new subscribers!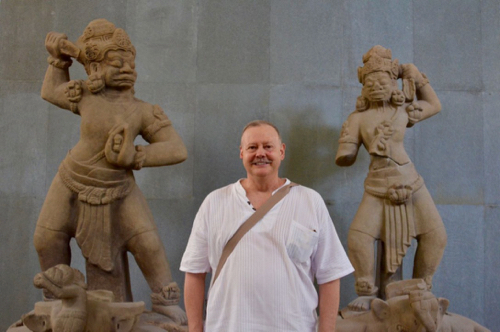 Yesterday Linda and I braved 90-degree heat to tour the Museum of Cham Sculpture, one of the city's most renowned tourist attractions. Collected from the various ancient temple ruins scattered outside Da Nang, primarily the My Son excavations, the beautifully presented exhibits have reader-boards explaining their provenance.

There are ruins scattered around the countryside throughout Vietnam. A visit to this museum inspired us to get out and explore them over the next few months.

Coming next week …

We're thrilled to release the seventh book in our Inside Secrets of a Successful Freelance Travel Writer series.

Our new book, The Art & Craft of Travel Writing is undergoing its final edit this week. It covers topics to help you develop your craft, hone your skills, avoid mistakes, work smarter and be more successful.

This 152-page, 21-chapter book, will be released next week to subscribers. And we'll give subscribers a hefty discount, as always, to thank you for your loyalty.

What's in the book? There are five sections:
Your Travel Writing Goals
The Craft of Travel Writing
Things That Go Wrong in Travel Writing
Keys to Success in Travel Writing
Working Smarter


This book will help you hone your travel writing skills and get more stories published. We'll show you how to allocate your writing time for maximum efficiency, and exactly what you need to do to break into the competitive travel writing market.

Be watching next week for all the details!


---
This Week's Featured Post
Can You Really Make Money as a Travel Writer?
Veteran travel writers make it all look so easy. They jet around the world, take private helicopter rides over glistening glaciers, stay in exotic jungle and beach resorts, and stroll along pristine, sandy shores under gently swaying palm trees. 
I've certainly done all those things on travel writing assignments—and been paid for it. From my Facebook posts, you'd think it was easy-peasy.

But is it really easy? And how exactly do you get paid to live this idyllic lifestyle?

As a writing coach and mentor, I'm often asked the BIG question, "Can I really make money as a travel writer?"

Here's my take on this important issue.

READ THE ARTICLE: Can You Really Make Money as a Travel Writer?

---
Upcoming PitchTravelWrite Feature Posts
July 31: How To Cover Your Travel Costs When Magazines Pay So Little
August 7: What Not to Say in Your Query Letters
August 14: The Best Travel Writers Facebook Groups
August 21: Getting Testimonials from Editors & CVBs


---


We're very excited offer our upcoming travel writing marketing destination workshop in Cambodia.

Do you want to learn how to . . . • Consistently sell Your Travel Stories to Magazines? • Land Press Trips & Get Complimentary Travel? • Improve and Accelerate Your Travel Writing Career? • Transform your travel blogs into cash by selling them to print magazines

You'll get all this information—and much more—in my intensive workshop for travel writers, The Complete Travel Writing & Marketing Master Class.

The focus is on marketing your travel stories, and on using your assignments to request complimentary travel - two of the areas where most writers struggle.

Learn more here

"At Roy Stevenson's travel writing and marketing workshops, you'll learn everything you need to know about travel writing. The workshops are intense, in-depth, and a lot of fun, all at the same time. There are no holds barred. Ask any question and you'll get the full answer.

Roy is a master of his trade of travel writing and teaching. He imparts his knowledge and experience in a way that makes it very easy to absorb. He isn't afraid that you're going to steal business from him. His ambition is to help you to become a master at travel writing. Be prepared for surprise tutors who will also pass on their knowledge about other skills associated with travel writing."
Peter Safe
Travel Writing & Marketing Master Class
Chiang Mai, Thailand, October 2016

Register here ...


---
Inspirational Travel Quote of the Week
"We live in a wonderful world that is full of beauty, charm, and adventure. There is no end to the adventures we can have if only we seek them with our eyes open."
- Jawaharl Nehru, First Prime Minister of India

---
Have You Planned Your Travel Calendar for 2017?
Have you planned your travel writing calendar for 2017 yet? We at PitchTravelWrite.com spent days preparing lists of:


24 Travel Writing and Blogging Conferences
11 Travel Writing and Blogging Workshops
11 Special Travel Writing Groups, Meetings & Events
5 Travel Shows (and a link to access many more)

Get organized now: Use these lists to plan your travel writing & blogging events for 2017.


---
Resources for Travel Writers

Books and Reference Guides:
Beginner's 3-pack Reference Guides

The Complete Guide to Query Letters for Travel Writers

100 Print Magazines that Want to Publish Your Articles

Fifty Websites that Want to Publish Your Travel Stories

Advanced Travel Writing 2-Pack Reference Guides

How to Land Press Trips and FAM Tours

How to Break Into the Luxury Travel Writing Market

The Complete Guide to Marketing and Selling Your Travel Articles

Digital Bookstore - Guides, Manuals and Special Reports

---
Friend Me on Facebook:
My Facebook page is about freelance travel writing. I frequently post:
• travel writing & blogging conferences,
• links to other well produced travel websites & blogs,
• links to my travel articles,
• travel writing themes,
• links to reputable travel writer's groups, associations, and newsletters,
• magazine cover stories with the back stories about my published articles,
• links to resource pages,
• links to travel writing archives,
• links to coaching & mentoring resources,
• and plenty of other useful information to get you up to speed about travel writing.



If you haven't 'friended' me yet on Facebook, please feel free to do so here:

Link to Roy's Personal Facebook page

---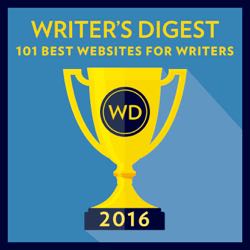 PitchTravelWrite.com was named in 2016's Writer's Digest 101 Best Websites for Writers list.

We're the ONLY travel writer's website on the list! We urge you to forward our newsletters on to your friends that might be interested in taking up travel writing.

PitchTravelWrite.com Testimonials

"I think you should know that I have been sending your link to many a travel journalist as your site is one of the most helpful I've seen to date. I even sent it to my sister who writes mostly about gardens and she was totally blown away by the amount of information you are giving away for free." —Karin Leperi, Freelance Travel Writer

"This site is more like a book than a website. It is one of the best (if not THE best) travel-writing sites I've seen in a long time. It is packed! And most of the articles will be useful to any freelancer, not just travel writers." —Moira Allen Anderson, Writing- World.com


---
Please share this e-zine with friends, family or anyone you know who is interested in travel writing. They can get free marketing and travel writing information by signing up for my e-zine at this link:

Sign up for my weekly marketing tips ...

That's all for this week.

Until next week, just keep pitching!

Roy

Roy Stevenson
Pitch Travel Write
www.pitchtravelwrite.com

---