Greetings Fellow Travel Writers and Bloggers!
A warm welcome to all our new subscribers.
Thanks for signing up for my weekly marketing tips and for giving our website a test drive. We're happy you joined us!


---
At Home in Chiang Mai
Another week passes rapidly by in our new home in Chiang Mai, Thailand. You may be curious why we've moved here for our long stay.

Back in 2004, when we first visited Chiang Mai for a week, I remember thinking, "This would be a great place to return to and spend more time." It seemed like a special place.

It was a long wait. Starting in mid-2015, we began planning. We (mainly Linda) researched cost of living, lodging, food, culture, transportation, supermarkets, medical facilities, etc.

Over breakfast many mornings Linda gave me briefings on the Chiang Mai lifestyle. We set our departure date for June 1, 2016, packed up our stuff and got rid of more stuff, then rented out our house—and off we went.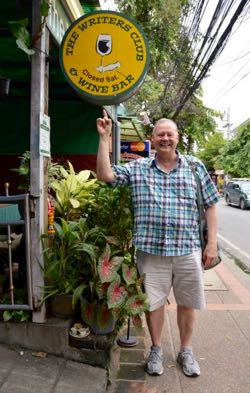 But why Chiang Mai? What's so special here?

First of all, Chiang Mai has so much to write about. It's a travel writer and photographer's dream and a place with tremendous travel story opportunities. Chiang Mai is a fantastic tourist and long-stay destination. It was recently rated second in the world by readers of Travel + Leisure Magazine in their annual "World's Best Cities for 2016" listing.

It also rated first in Travel + Leisure Magazine's "Ten Best Cities in Asia". Chiang Mai beat out such notable destinations as Kyoto, Siem Reap, Bangkok, Hoi An, Ubud, Tokyo, and Lhasa.

These lofty awards were based on the city's sights, landmarks, culture, cuisine, friendliness, shopping, and overall value.

Here's what Travel + Leisure's editors said; "Chiang Mai may not be Thailand's largest city, but it's first in our reader's hearts – probably because it's much more manageable. It's a busy downtown with restaurants and must-see markets, but quiet resorts are a quick drive away".

And—for travel photographers—the daily sights in Chiang Mai are highly photogenic. Just standing on a street corner you'll find plenty of fascinating sights to capture on your camera.

Recently, I stood on a busy street corner for 20 minutes and photographed everything going by including a food vendor cooking satay on his mobile cart. And I watched the local Thais fervently worshipping at a small Buddhist shrine on the sidewalk.

I also photographed the ever-present tuk tuks zipping by in clouds of fumes and straining motorcycles crammed with three people on board. I saw Thai massage shops, smelled aromatic coffee shops and the strong odor of durian in fruit stalls. I watched confused tourists consulting their maps.

All on one street corner! (I know I'm not in Kansas anymore.)

This place is fun and has its own distinctive vibe. And I can sell a ton of stories about it. That's why I'm here.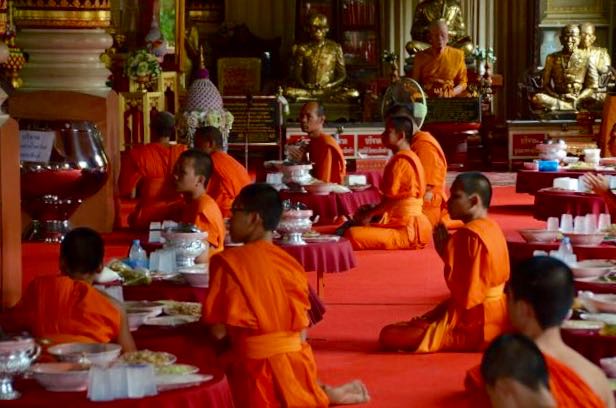 ---
Featured Post: Top Two Query Letter Strategies
... and the One That Gives Better Results
This week's featured post is about two strategies you can use to write query letters. But one technique works better than the other.

Which one do you use?

Read the article to find out which one I use and recommend for travel writers …

Read the article ...
---
New Travel Writing Workshop!
The Complete Travel Writing, Marketing,
and Photography Workshop
Chiang Mai, Thailand
October 23-29, 2016


It's not too late to get your name on the interest list for our Chiang Mai workshop (scroll down to the link). We're wrapping up the final details and will be sending out the full details to everyone on this interest list very soon.
We're limiting the workshop size to 10 travel writers so if you want to join this fun expedition, get on the interest list so you'll be the first to get the registration details.
In the meantime, here's what we're planning …

In late October we're hosting a new workshop here in Chiang Mai, Thailand.
Besides being a wonderful destination with an exotic culture, culinary delights, and a vast array of sumptuous luxury spas – we're expanding the curriculum to include travel writing, marketing, and photography.
We're busy checking out Chiang Mai's best luxury lodging and spas so participants will be pampered in style and comfort. You. Will. Love. This. Workshop!
And we're planning 7 days of exciting excursions with travel writing, marketing and photography instruction built into the agenda.
Some of the events and excursions we're planning ...

• Meet and greet dinner and drinks on Sunday night to get acquainted.

• Two relaxing and pampering spa sessions in boutique spas. Whether it's a traditional Thai body massage, a relaxing foot massage, or maybe a facial and aromatherapy oil body scrub – you decide.

• Try your hand at a Thai cooking class at an organic farm where you'll be cooking up authentic soups, noodles, curries and desserts – and enjoying the meal afterwards.

• Practice your interviewing skills during a "Monk Chat" with a table full of young Buddhist monks at a local temple. While you're getting your questions answered the young monks get a chance to practice their English. Win-win.

• Visit the two most important temples in Chiang Mai and get some hands-on advice on lighting and landscape from a local professional photographer.

• Visit an elephant sanctuary and help feed and bathe these gentle giants.

• Every evening enjoy a new dining venue with world famous and delicious Northern Thai cuisine (and much more …)

• Experience authentic Thai culture exploring Lanna architecture and a hands-on photography workshop on framing and composition.

• Visit handicraft markets, tour historic old town, and enjoy traditional Thai dancing.

• Although the program will be packed with things to do, you'll still get some time to explore Chiang Mai on your own, riding around in a tuk-tuk, browsing the markets and, of course, shopping.


If you've never been to Thailand and always wanted to visit - or it's time to come back to this well-loved place in northern Thailand - here's your chance to do it with a group of like-minded travel writers and photographers.
In order to guarantee a quality experience for everyone and allow time for lots of interaction between hosts, guides and participants, we're limiting registration to 10 people.
Watch for more details coming soon when we open up registration …
If you want to be the first to hear when registration opens and get on our waiting list, send us your email address at this link:

Yes, please let me know when registration opens ...
---
Travel Writer's Associations - update
A couple weeks ago I ran a post about the Top Five Travel Writer's Associations.

Alas, "The Top Five Travel Writer's Associations", has been whittled down to "The Top Four Travel Writer's Associations".

The Travel Journal's Guild, an association for 60 high profile travel authors and writers, folded earlier this year.

In case you missed the article, you can read it here …

Travel Writers Associations - which one is right for you?
---
Don't forget to watch my Facebook posts for short photo stories about our new life in Thailand. Go here to "friend" me or just snoop around my Facebook site—it has some interesting travel writing tips, too: Facebook link to Roy's account
---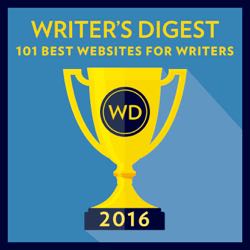 ---
Please share this e-zine with friends, family or anyone you know who is interested in travel writing. They can get free marketing and travel writing information by signing up for my e-zine at this link:

Sign up for my weekly e-zine ...

That's all for this week.

Until next week, you keep pitching.

Roy

Roy Stevenson
Pitch Travel Write
www.pitchtravelwrite.com

---