Greetings Fellow Travel Writers and Bloggers!
... and welcome to all new subscribers!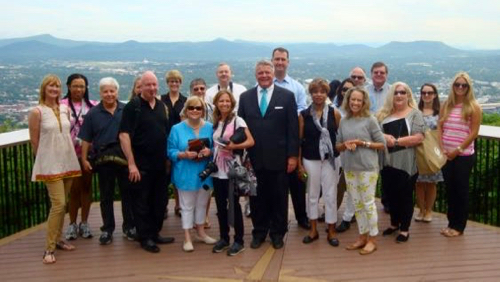 Travel and tourism is one of the world's largest industries. In the global economy the total contribution was $7.6 trillion (USD) in 2016. And direct revenue from international tourism, according to Statista.com, was $1.6 trillion.

That's massive! There's virtually an unlimited supply of destinations and attractions. And along with these come a multitude of opportunities for travel writers.

Most published travel writers will receive, at some stage, offers of travel assistance (aka "complimentary travel" or "comps").

These complimentary travel perks cover everything from airfare and hotel to resort accommodations and meals. Travel comps can include private guides, spa treatments, and free entry into museums, tourist attractions and special events.

On a press trip or FAM Tour, the sponsoring Destination Marketing Organization (DMO) might cover all the above expenses. In other cases, a lesser combination of these expenses is covered. I've been on 90+ press trips of various stripes that ranged from having all expenses covered to just a few.

Press trips are an exciting part of travel writing, but they come with some ethical questions, and sometimes result in a considerable amount of discomfort for the writer.

This week's featured article Should Travel Writers Take the Freebies and Run? is about the most common ethical questions for comped travel:

READ THE ARTICLE: Should Travel Writers Take the Freebies and Run?


If you have any questions about breaking into travel writing, please send them to me at pitchtravelwrite@gmail.com

Please forward this newsletter to any friends interested in travel writing, and we'd love you to post a link to our articles on your social media sites.


---

10 More Reasons to join us in Siem Reap, Cambodia, for our
Complete Travel Writing & Marketing Master Class,
October 22-28, 2017
If you're interested in funding your travels with your writing . . . and earning your income from anywhere on the planet (as I'm doing) . . . and have some adventure in your life . . . I can help you get started right now.

Join us in Siem Reap, Cambodia, for our ONLY Complete Travel Writing & Marketing Master Class offered in S.E. Asia in 2017.

Learn more here

Our master class is the fastest and most efficient way to gain all the knowledge and skills you need to make money from your travels, and get complimentary accommodation, meals, tours, cruises, and entry to tourist attractions.

Here are 10 reasons why you don't want to miss our Complete Travel Writing & Marketing Master Class in Siem Reap:

Reason #10. You'll learn—step-by-step—exactly how to break into the competitive print and online travel media arena and get paid for your writing

Reason #9. Our course fee is a bargain when you consider that you'll make tens of thousands of dollars if you practice what you learn in our master class about comped travel and getting paid for your articles.

Reason #8: Our Travel Writing & Marketing Master Class is completely unique. It's not the standard fare workshop that shows you how to write travel articles. In fact, you won't find another class like it anywhere else. It's the only workshop in the world that focuses on how to market and sell your travel articles to print and online magazines.

Reason #7: I'll work with you, one-on-one, for three months after the workshop, on your travel writing projects. I'll guide you through the five necessary steps to getting your stories published. I'll personally be on call via email or Skype to answer your questions, after the master class and help you hone your article ideas and craft your queries.

Reason #6: You'll learn where to find thousands of publications that buy freelance travel stories

Reason #5: I'll show you how to score thousands of dollars' worth of complimentary travel perks at exotic resorts and fine dining restaurants; you'll learn how to parlay your travel writing assignments into luxury tours with personal travel guides, and even free transportation.

Reason #4: I'll share my secret advanced marketing tips, tricks, and techniques that have skyrocketed my acceptance and publication rates in magazines around the world

Reason #3: We'll show you how to avoid the most common beginning travel writing mistakes

Reason #2: You'll learn the same secrets I've used to get more than 1,000 stories published in 200+ regional, national, and international magazines, specialty publications, trade journals, in-flights, on-boards, newspapers, and travel websites

Reason #1: You'll learn all my travel writing marketing and sales secrets in luxury, at the gorgeous Shinta Mani Resort!

I hope to see you in Cambodia!

Register here ...


---
Inspirational Travel Quote of the Week
"Our happiest moments as tourists always seem to come when we stumble upon one thing while in pursuit of something else."
- Lawrence Block, American Writer

---
Have You Planned Your Travel Calendar for 2017?
Have you planned your travel writing calendar for 2017 yet? We at PitchTravelWrite.com spent days preparing lists of:


24 Travel Writing and Blogging Conferences
11 Travel Writing and Blogging Workshops
11 Special Travel Writing Groups, Meetings & Events
5 Travel Shows (and a link to access many more)

Get organized now: Use these lists to plan your travel writing & blogging events for 2017.


---
Resources for Travel Writers

Books and Reference Guides:
Beginner's 3-pack Reference Guides

The Complete Guide to Query Letters for Travel Writers

100 Print Magazines that Want to Publish Your Articles

Fifty Websites that Want to Publish Your Travel Stories

Advanced Travel Writing 2-Pack Reference Guides

How to Land Press Trips and FAM Tours

How to Break Into the Luxury Travel Writing Market

The Complete Guide to Marketing and Selling Your Travel Articles

Digital Bookstore - Guides, Manuals and Special Reports

---
Friend Me on Facebook:
My Facebook page is about freelance travel writing. I frequently post travel writing & blogging conferences, links to other well produced travel websites & blogs, links to my travel articles, travel writing themes, links to reputable travel writer's group and associations, newsletters, magazine cover stories with the back stories about my published articles, links to resource pages, links to travel writing archives, links to coaching & mentoring resources, and plenty of other useful information to get you up to speed about travel writing.

If you haven't 'friended' me yet on Facebook, please feel free to do so here:

Link to Roy's Personal Facebook page

---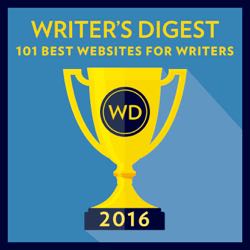 PitchTravelWrite.com was named in 2016's Writer's Digest 101 Best Websites for Writers list.

We're the ONLY travel writer's website on the list! We urge you to forward our newsletters on to your friends that might be interested in taking up travel writing.

PitchTravelWrite.com Testimonials

"I think you should know that I have been sending your link to many a travel journalist as your site is one of the most helpful I've seen to date. I even sent it to my sister who writes mostly about gardens and she was totally blown away by the amount of information you are giving away for free." —Karin Leperi, Freelance Travel Writer

"This site is more like a book than a website. It is one of the best (if not THE best) travel-writing sites I've seen in a long time. It is packed! And most of the articles will be useful to any freelancer, not just travel writers." —Moira Allen Anderson, Writing- World.com


---
Please share this e-zine with friends, family or anyone you know who is interested in travel writing. They can get free marketing and travel writing information by signing up for my e-zine at this link:

Sign up for my weekly marketing tips ...

That's all for this week.

Until next week, just keep pitching!

Roy

Roy Stevenson
Pitch Travel Write
www.pitchtravelwrite.com

---