Greetings Fellow Travel Writers and Bloggers!
... and welcome to all new subscribers!


Planes, Trains, & Automobiles
Once you get a taste of the freedom and excitement that travel writing provides, you'll always crave more. While scrolling through my travel photographs a few days ago, I suddenly realized how many different types of transportation I've used on my travel writing assignments. It's truly staggering!

On dry land, I've been carted around on segways, sputtering tuk-tuks, trishaws, buses, bicycles, military jeeps, a racing car, tanks, trains, trams, a luge sled, dune buggies, and the finest automobile ever produced, a 1936 Mercedes-Benz 500K Special Roadster.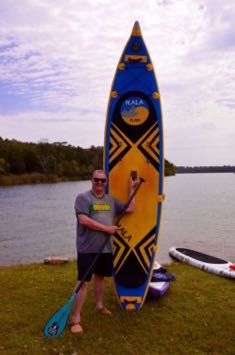 Animal transport that has hauled me around includes elephant rides, dog sledding, a stagecoach, a camel at the Great Wall of China, and — I know this is a stretch — an enormous "alligator" float at the Lake Charles Mardi Gras Parade.

My water-borne transportation has, at various times, been a historic schooner, fishing boats, cruise boats, tour boats, Jetboats, steamboats, Alaska Marine Highway passenger ships, a 146-foot long luxury boutique hotel barge, a zodiac liferaft, kayaks, stand-up paddle boards, a German World War II minesweeper, and a floating gold dredge!

And my aerial travel writing adventures have been by helicopter, small sightseeing aircraft, a World War II C-47 troop transport, aerial trams, and of course airline passenger planes.

Ahhh - the exhilarating life of the travel writer! Sounds glamorous, but these privileges are hard-earned. And that's where PitchTravelWrite can help you get your travel stories published, so you can have these great experiences, too.

If you have any questions about breaking into travel writing, please send them to me at pitchtravelwrite@gmail.com

Please forward this newsletter to any friends interested in travel writing, and we'd love you to post a link to our articles on your social media sites.


---
This Week's Featured Post:
The Seven Best Websites for Travel Writers

There are numerous websites on the fine art and craft travel writing, but finding the best websites is a daunting and time consuming task. 
 Here are seven hand-picked, highly recommended travel writer's websites.  Our website selection criteria included fresh and interesting information to . . .


• Help you get more writing assignments and press trips
• Earn more money
• Improve your writing, and
• Connect with DMOs and other VIPs in the travel writing community.
 

Implementing advice from a couple of these websites has enabled me to make thousands of dollars, land press trips and Fam Tours, and hook up with DMO media reps, almost immediately! 

READ THE ARTICLE: Best Websites for Travel Writers


---

10 More Reasons to join us in Siem Reap, Cambodia, for our
Complete Travel Writing & Marketing Master Class,
October 22-28, 2017
If you're interested in funding your travels with your writing . . . and earning your income from anywhere on the planet (as I'm doing) . . . and have some adventure in your life . . . I can help you get started right now.

Join us in Siem Reap, Cambodia, for our ONLY Complete Travel Writing & Marketing Master Class offered in S.E. Asia in 2017.

Learn more here

Our master class is the fastest and most efficient way to gain all the knowledge and skills you need to make money from your travels, and get complimentary accommodation, meals, tours, cruises, and entry to tourist attractions.

Here are 10 reasons why you don't want to miss our Complete Travel Writing & Marketing Master Class in Siem Reap:

Reason #10. You'll learn—step-by-step—exactly how to break into the competitive print and online travel media arena and get paid for your writing

Reason #9. Cambodia's bustling Siem Reap is gateway to the ancient, world-renowned Angkor temples—and you'll get to see the best of them!

Reason #8: You'll learn the same secrets I've used to get more than 1,000 stories published in 200+ regional, national, and international magazines, specialty publications, trade journals, in-flights, on-boards, newspapers, and travel websites

Reason #7: On the World Heritage List and listed as the #1 sight on Lonely Planet's Ultimate Travel List of Top 10 Sights, the atmospheric Angkor temples rank near the top of every serious traveler's bucket list.

Reason #6: I'll share my secret advanced marketing tips, tricks, and techniques that have skyrocketed my acceptance and publication rates in magazines around the world.

Reason #5: Siem Reap is the epicenter of chic Cambodia, with world class dining and lavish upscale resorts, blended with a laid-back river town ambiance. You'll even find rice paddies and silk farms in the countryside, just outside the city.

Reason #4: I'll show you how to score thousands of dollars' worth of complimentary travel perks at exotic resorts and fine dining restaurants; you'll learn how to parlay your travel writing assignments into luxury tours with personal travel guides, and even free transportation.

Reason #3: Photographers can capture food vendors at the local market, and the ever present decorative tuk-tuks sputtering around town, heaped with interesting cargo from overdressed tourists to huge sacks of rice. Siem Reap boasts colonial and Chinese-style architecture in the Old French Quarter and around the Old Market.

Reason #2: Our Travel Writing & Marketing Master Class is completely unique. It's not the standard fare workshop that shows you how to write travel articles. In fact, you won't find another class like it anywhere else. It's the only workshop in the world that focuses on how to sell your travel articles to print and online magazines.

Reason #1: You'll learn all my travel writing marketing and sales secrets in luxury, at the gorgeous Shinta Mani Resort!

I hope to see you in Cambodia!

Register here ...


---
Inspirational Travel Quote of the Week
"If you wish to travel far and fast, travel light. Take off all your envies, jealousies, unforgiveness, selfishness and fears."
- Cesare Pavese, Italian Poet & Novelist

---
Have You Planned Your Travel Calendar for 2017?
Have you planned your travel writing calendar for 2017 yet? We at PitchTravelWrite.com spent days preparing lists of:


24 Travel Writing and Blogging Conferences
11 Travel Writing and Blogging Workshops
11 Special Travel Writing Groups, Meetings & Events
5 Travel Shows (and a link to access many more)

Get organized now: Use these lists to plan your travel writing & blogging events for 2017.


---
Resources for Travel Writers

Books and Reference Guides:
Beginner's 3-pack Reference Guides

The Complete Guide to Query Letters for Travel Writers

100 Print Magazines that Want to Publish Your Articles

Fifty Websites that Want to Publish Your Travel Stories

Advanced Travel Writing 2-Pack Reference Guides

How to Land Press Trips and FAM Tours

How to Break Into the Luxury Travel Writing Market

The Complete Guide to Marketing and Selling Your Travel Articles

Digital Bookstore - Guides, Manuals and Special Reports

---
Friend Me on Facebook:
My Facebook page is about freelance travel writing. I frequently post travel writing & blogging conferences, links to other well produced travel websites & blogs, links to my travel articles, travel writing themes, links to reputable travel writer's group and associations, newsletters, magazine cover stories with the back stories about my published articles, links to resource pages, links to travel writing archives, links to coaching & mentoring resources, and plenty of other useful information to get you up to speed about travel writing.

If you haven't 'friended' me yet on Facebook, please feel free to do so here:

Link to Roy's Personal Facebook page

---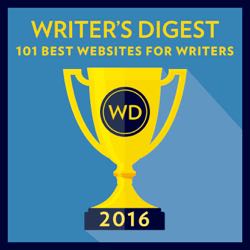 PitchTravelWrite.com was named in 2016's Writer's Digest 101 Best Websites for Writers list.

We're the ONLY travel writer's website on the list! We urge you to forward our newsletters on to your friends that might be interested in taking up travel writing.

PitchTravelWrite.com Testimonials

"I think you should know that I have been sending your link to many a travel journalist as your site is one of the most helpful I've seen to date. I even sent it to my sister who writes mostly about gardens and she was totally blown away by the amount of information you are giving away for free." —Karin Leperi, Freelance Travel Writer

"This site is more like a book than a website. It is one of the best (if not THE best) travel-writing sites I've seen in a long time. It is packed! And most of the articles will be useful to any freelancer, not just travel writers." —Moira Allen Anderson, Writing- World.com


---
Please share this e-zine with friends, family or anyone you know who is interested in travel writing. They can get free marketing and travel writing information by signing up for my e-zine at this link:

Sign up for my weekly marketing tips ...

That's all for this week.

Until next week, just keep pitching!

Roy

Roy Stevenson
Pitch Travel Write
www.pitchtravelwrite.com

---