Greetings Fellow Travel Writers and Bloggers!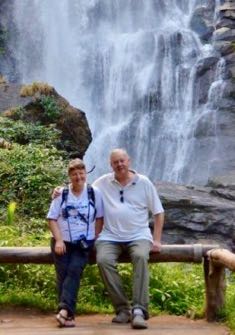 ... and welcome to all new subscribers!

We reached over 1500 loyal subscribers for our weekly ezine, so we think it's time to pause and introduce ourselves to those of you who don't know us. I've personally met many of you at travel writing conferences, on press trips, and in travel writing groups, but there are still plenty of you I haven't had the pleasure of meeting.
Here's a little about our background so you can get to know us better: I started freelance writing in the fall of 2007. Since then I've had more than 1,000 articles published in 200+ regional, national, and international magazines, specialty magazines, custom publications, newspapers, trade journals, in-flights, on-boards, and online travel magazines and blogs.
Ninety percent of my published stories are in print media, and the remaining 10% are online. I'm considered to be one of the most prolific travel writers in North America, possibly the world.
I was born in the Fiji Islands, and raised in Auckland, New Zealand from the age of two. I moved to the U.S. in 1980 to get a Master's Degree in Exercise Science at Ohio University, funded by a Teaching Assistantship.
While I was teaching P.E. classes, one of my racquetball students was Linda, who would later become my wife.
Linda has an MBA (Ohio University) and a Master of Science in Information Systems (Seattle Pacific University). She had a highly successful corporate career and decided to retire early in 2009.
She's the editor, publisher and business manager of PitchTravelWrite.com. Linda is also a travel photographer with work published in more than 40 print magazines. Her photos are also splattered all over our website and in the graphics there.
I worked for 23 years at Lake Washington Technical College, as head of the Fitness Specialist/Personal Trainer Program, and moved on to freelance travel writing in 2007.

We've lived in Seattle (WA), Eugene (OR), Athens (OH), Singapore, and Brussels (Belgium). When we lived in Singapore we fell in love with SE Asia so now we're slowly moving around and living in our favorite places. We spent nine months in Chiang Mai, Thailand and currently live in Da Nang, Vietnam.

We started PitchTravelWrite to help aspiring travel writers learn how to get their stories published in print and online media. We noticed that people struggled with the marketing part of the job and that's where we focus.

We offer our free weekly e-Zine and hundreds of web pages on our website full of free advice.

We also have a suite of books about breaking into travel writing, our popular Travel Writing & Marketing Master Class, and one-on-one Coaching and Mentoring. We're working on producing online courses and a Mastermind Group - coming soon!


We've traveled to more than 50 countries, and I've written articles about many of them. You can find my writer's bio on website: www.roy-stevenson.com/roy-stevenson-bio.html
If you have any questions about breaking into travel writing, send them to: pitchtravelwrite@gmail.com.
Please forward this to any of your friends interested in travel writing, and we'd love you to post a link to our articles on your social media sites.
And finally, to those of you in the U.S., have a happy and safe 4th of July holiday!


---
This Week's Featured Post:
Dreaming Up Travel Story Ideas:
My Winning System for Generating Stories that Sell

I frequently receive emails from aspiring travel writers asking how I manage to generate so many travel story ideas and get them published.   
 In a good week, I've pitched as many as five story ideas, and written up to six articles. "Where do you get so many ideas?" the novice writers ask.

If you want to boost your bylines, try my winning system. You can use these seven techniques to be constantly generating saleable travel story ideas: 

Read the article: My Winning System for Dreaming Up Travel Story Ideas


---

We believe that our week-long, 16-hour, Travel Writing & Marketing Master Class is the best of its kind in the world.

Do you want to learn how to . . .
• Consistently sell Your Travel Stories to Magazines?
• Land Press Trips & Get Complimentary Travel?
• Improve and Accelerate Your Travel Writing Career?
• Transform your travel blogs into cash by selling them to print magazines


You'll get all this information—and much more—in my intensive workshop for travel writers, The Complete Travel Writing & Marketing Master Class.

The focus is on marketing your travel stories, and on using your assignments to request complimentary travel - two of the areas where most writers struggle.

Register here ...

"At Roy Stevenson's travel writing and marketing workshops, you'll learn everything you need to know about travel writing. The workshops are intense, in-depth, and a lot of fun, all at the same time. There are no holds barred. Ask any question and you'll get the full answer.

Roy is a master of his trade of travel writing and teaching. He imparts his knowledge and experience in a way that makes it very easy to absorb. He isn't afraid that you're going to steal business from him. His ambition is to help you to become a master at travel writing. Be prepared for surprise tutors who will also pass on their knowledge about other skills associated with travel writing."
Peter Safe
Travel Writing & Marketing Master Class
Chiang Mai, Thailand
October 2016


Want to know more about our Master Class?

Learn more here


---
Inspirational Travel Quote of the Week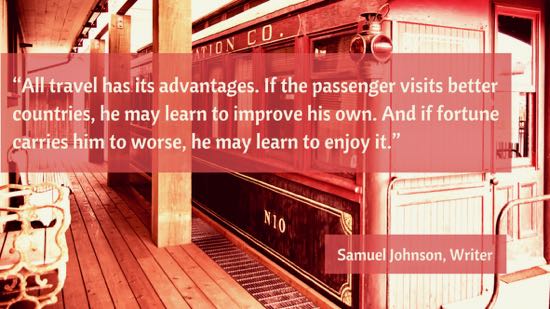 ---
Have You Planned Your Travel Calendar for 2017?
Have you planned your travel writing calendar for 2017 yet? We at PitchTravelWrite.com spent days preparing lists of:


24 Travel Writing and Blogging Conferences
11 Travel Writing and Blogging Workshops
11 Special Travel Writing Groups, Meetings & Events
5 Travel Shows (and a link to access many more)

Get organized now: Use these lists to plan your travel writing & blogging events for 2017.


---
Resources for Travel Writers

Books and Reference Guides:
Beginner's 3-pack Reference Guides

The Complete Guide to Query Letters for Travel Writers

100 Print Magazines that Want to Publish Your Articles

Fifty Websites that Want to Publish Your Travel Stories

Advanced Travel Writing 2-Pack Reference Guides

How to Land Press Trips and FAM Tours

How to Break Into the Luxury Travel Writing Market

The Complete Guide to Marketing and Selling Your Travel Articles

Digital Bookstore - Guides, Manuals and Special Reports

---
Friend Me on Facebook:
My Facebook page is about freelance travel writing. I frequently post travel writing & blogging conferences, links to other well produced travel websites & blogs, links to my travel articles, travel writing themes, links to reputable travel writer's group and associations, newsletters, magazine cover stories with the back stories about my published articles, links to resource pages, links to travel writing archives, links to coaching & mentoring resources, and plenty of other useful information to get you up to speed about travel writing.

If you haven't 'friended' me yet on Facebook, please feel free to do so here:

Link to Roy's Personal Facebook page

---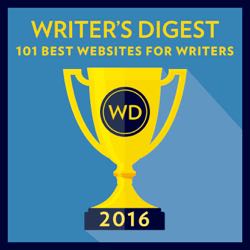 PitchTravelWrite.com was named in 2016's Writer's Digest 101 Best Websites for Writers list.

We're the ONLY travel writer's website on the list! We urge you to forward our newsletters on to your friends that might be interested in taking up travel writing.

PitchTravelWrite.com Testimonials

"I think you should know that I have been sending your link to many a travel journalist as your site is one of the most helpful I've seen to date. I even sent it to my sister who writes mostly about gardens and she was totally blown away by the amount of information you are giving away for free." —Karin Leperi, Freelance Travel Writer

"This site is more like a book than a website. It is one of the best (if not THE best) travel-writing sites I've seen in a long time. It is packed! And most of the articles will be useful to any freelancer, not just travel writers." —Moira Allen Anderson, Writing- World.com


---
Please share this e-zine with friends, family or anyone you know who is interested in travel writing. They can get free marketing and travel writing information by signing up for my e-zine at this link:

Sign up for my weekly marketing tips ...

That's all for this week.

Until next week, just keep pitching!

Roy

Roy Stevenson
Pitch Travel Write
www.pitchtravelwrite.com

---