Greetings Fellow Travel Writers and Bloggers!
... and welcome to all new subscribers!

There's a LOT of interest in our upcoming Seattle Travel Writing & Marketing Master Class from April 7-9.
We're fielding emails every day from aspiring travel writers. They mainly have questions about the three-day course curriculum, what they'll learn, and whether they can get their stories published in print media after taking our workshop.
One of the most commonly asked questions about our master class is what's on the agenda. You can find it here …

Agenda for Seattle Master Class 2017

The dropout rate among novice travel writers is depressingly high (>90%). New writers have little or no idea about the nuts-and-bolts of selling their travel stories to print media.
Our workshop focuses on the nitty gritty step-by-step tasks that you must do well to sell your travel stories. I break it down into bite-size pieces so you know exactly what to do. I'm qualified to teach this class because I sell 90% of the articles I pitch. And I've sold more than 1,000 stories in less than ten years. Most veteran travel writers consider themselves lucky if they're selling 40% of their stories!
If you're serious about entering the competitive freelance travel writing arena in 2017, this is THE workshop for you.
Breaking into travel writing print media is a formidable task if you don't know what you're doing.
Don't go it alone. Join our Master Class and get the information and support you need to succeed.
We had an email glitch over the weekend when we sent out reminders, so we're extending the early registration discount another day. You can register here ...
---
Here's what one of our writers says about my travel writing and marketing system . . .
"Roy is a tremendous coach with a deep bag of skills to help you on your way.  Whether you have needs setting up a routine, researching publications, developing ideas, writing queries, polishing your writing, advice on dealing with editors, marketing or just keeping you on track, Roy has the expertise to guide you.
As a teacher he knows how to lead you along the path.  In this competitive field his generosity in sharing his successful techniques is exceptional.  He has a genuine desire for you success.  
You will do the work, but he will be by your side.  Having an experienced set of eyes scouring your writing before you send it out, you will not be making errors.  But, since the work is your own, you improve where you need to and will soon continue on your own with confidence.
Whatever your needs or goals, I am sure you will get the guidance and help you are seeking if you sign on with Roy."

- Deb Sittko, Travel Writer

Learn more and register: The Complete Travel Writing & Marketing Master Class, Seattle, 2017


---
Special Offer Coming Soon ...
To usher in the month of February (already!) and in honor of some of our favorite holidays (Groundhog Day (2nd), Valentine's Day (14th) and our favorite, "No Politics" day on the 1st), we'll be running a new special during the first part of the month.
If you have a friend, a partner, or a spouse who also wants to attend the Master Class, we're offering a "Buy One, Get One for half-price" deal when you register together.
That's a big savings!
Watch your email on February 1st for details and links. In the meantime, start making plans with your friend (or partner or spouse) so you can register when the deal opens. This class is already half full, and our "bring a friend for half price" is always popular. You'll want to sign up quickly so you don't miss out.
---
Inspirational Travel Quote of the Week
---
This Week's Featured Post:
Your Travel Writer's Marketing Platform and Why You Need One
I'm often asked, "What's the biggest lesson you've learned since starting your travel writing career?"

My answer is always, that sales and marketing skills have become increasingly important to get our stories published in this highly competitive print media field.

For the professional 21st century travel writer, a marketing platform is no longer a 'nice-to-have' option—it's become critical. Before the hordes of travel writers and bloggers entered the arena, you could slide by with just a decent story idea and a well-crafted query letter.

Now, you need a marketing platform to stand out from the thousands of other travel writers and bloggers that have taken up the freelance game.

Here are more reasons why your marketing platform is critical - and how to build it ...

Read the article ...


---
Featured Travel Writer's Website
I'd like to give a shout out to Trisha Miller and her outstanding travel writer's website, www.Travel-Writers-Exchange.com

You'll find hundreds of well written and informative articles about everything related to travel writing from book reviews to enhancing your writing, and from getting started to tips & tricks.

There's also information about travel blogs, workshops, conferences, shows, resources, technology, and opportunities, and much more. It's the most comprehensive travel writer's website I've found, and believe me I've seen a lot of travel writer's websites!

In their own words, "Travel Writer's Exchange is a community of travel writers, bloggers, and journalists. We exchange tools, tips, and resources, and provide a forum to help our community expand their online reach and find new opportunities.

This site is intended to serve as a resource for all travel writers – a place to find information, inspiration, education, encouragement, advice, networking, and possibly even travel writing opportunities."

Go to the Travel Writers Exchange website ...


---
Have You Planned Your Travel Calendar for 2017?
Have you planned your travel writing calendar for 2017 yet? We at PitchTravelWrite.com spent days preparing lists of:


24 Travel Writing and Blogging Conferences
11 Travel Writing and Blogging Workshops
11 Special Travel Writing Groups, Meetings & Events
5 Travel Shows (and a link to access many more)

Get organized now: Use these lists to plan your travel writing & blogging events for 2017.



---
Resources for Travel Writers
Beginner's 3-pack Reference Guides

The Complete Guide to Query Letters for Travel Writers

100 Print Magazines that Want to Publish Your Articles

Fifty Websites that Want to Publish Your Travel Stories

Advanced Travel Writing 2-Pack Reference Guides

How to Land Press Trips and FAM Tours

How to Break Into the Luxury Travel Writing Market

The Complete Guide to Marketing and Selling Your Travel Articles

Digital Bookstore - Guides, Manuals and Special Reports

---
Are you looking for an entertaining and expert guest speaker at your next writing conference?
I frequently speak at travel writing and writing conferences about breaking into freelance writing, selling & marketing freelance articles, and establishing your writer's platform.

If you'd like to book me for a speaking engagement about how I've managed to get more than 1,000 articles published in 200+ magazines, specialty journals, newspapers, in-flights, on-boards, and custom publications, please send me a note at Roy_Stevenson@hotmail.com.

---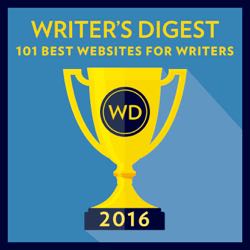 PitchTravelWrite.com was named in 2016's Writer's Digest 101 Best Websites for Writers list.

We're the ONLY travel writer's website on the list! We urge you to forward our newsletters on to your friends that might be interested in taking up travel writing.

PitchTravelWrite.com Testimonials

"I think you should know that I have been sending your link to many a travel journalist as your site is one of the most helpful I've seen to date. I even sent it to my sister who writes mostly about gardens and she was totally blown away by the amount of information you are giving away for free." —Karen Leperi, Freelance Travel Writer

"This site is more like a book than a website. It is one of the best (if not THE best) travel-writing sites I've seen in a long time. It is packed! And most of the articles will be useful to any freelancer, not just travel writers." —Moira Allen Anderson, Writing- World.com


---
Please share this e-zine with friends, family or anyone you know who is interested in travel writing. They can get free marketing and travel writing information by signing up for my e-zine at this link:

Sign up for my weekly marketing tips ...

That's all for this week.

Until next week, just keep pitching!

Roy

Roy Stevenson
Pitch Travel Write
www.pitchtravelwrite.com

---