Greetings Fellow Travel Writers and Bloggers!
Often I meet travel writers and bloggers who believe that the Internet will entirely replace travel print media (travel magazines, travel memoirs, & guide books). I don't agree.
Anyone who tells you that print media is dying is grossly uninformed or has not done their homework.

Consider these verifiable statistics:

According to MagnetData there are . . .
7,293 consumer magazines and periodicals currently on the U.S. market

2,639 consumer magazines and periodicals currently on the U.K. market

732 magazine titles currently published in Australia 

And, the National Directory of Magazines (NDM) publishes details of more than 20,000 U.S. & Canadian consumer & business publications, in 260 different categories.  Eliminating the overlap from the above paragraph, there's a total of 12,707 magazines & consumer publications in North America.
Then add the 2,639 U.K. & the 732 Australian periodicals to this total, and there are 16,078 magazines, journals & periodicals in the English-speaking world. This is not inconsequential!
In fact, it's great news! Most of these periodicals, magazine, and journals are fed by freelance writers. Since the majority of magazines run lean these days, they have few (or no) full-time staff writers. Freelancers provide them with copy.
So, let's do a projection on how many freelance articles are commissioned each year:
If we assume that each of the 16,078 publications is monthly and estimate each of these publications commissions 6 freelance articles per issue, we get an estimate of 96,468 commissioned freelance articles per month. This is a low estimate. Many magazines commission more than six freelance articles/month.
Let's project how many freelance articles are commissioned worldwide each year. If we multiply our monthly figure (96,468) x 12, to get a 12-month estimate of freelance commissions, we get a staggering total of 1,157,616 commissioned articles per year!
We know not all magazines are monthly, so perhaps that estimate is high. Fine. Take half that amount and you'll still get a whopping 578,808 commissioned articles per year. That's 48,234 each month!
This means that every month, magazine editors are relying on getting 48,234 articles from freelance writers.
With figures like these, no one can convince me that print media is dead and buried!
I know what you're thinking. "These are not all travel magazines."
Here's what I've learned in 10 years of travel writing. Travel stories cross multiple genres. Many non-travel magazines publish travel stories to add some spice to their content. In fact, few other writing genres lend themselves to crossing over into other genres as well as travel stories. 
Some examples:
My travel stories have been published in the following genres: travel, lifestyle, history, culture, home improvement, health, military history, communications, film festivals, classic cars, sailing & yachting, food, wine, beer & spirits, aviation, treasure hunting, women's magazines, men's publications, car & scale modeling publications, gardening publications, & air & space publications. These magazines were regional, national, and international magazines, newspapers, on-boards, & in-flights.
It's clear the demand for good print media content is nearly as insatiable as the demand for online travel stories. And print media pay freelancers for their work!
It makes me wonder, are you getting your fair share of print media assignments?

---
This Week's Featured Post
Branding for Travel Writers
Branding is an important marketing strategy for travel writers. The practice originated with marking livestock with a red-hot branding iron to identify ownership. Ouch!

This widely accepted practice is similar to what successful freelance travel writers and authors do today. Your brand identifies you and helps you stand out from the crowd.

Fortunately, you can 'brand' yourself without stamping your logo on your forehead with a red-hot branding iron!

Branding provides a specific focus of who you are.  It includes your values and what you're best known for.  Good branding is also designed to build trust and a sense of community with your followers.

Here are some famous travel writing brands, and advice about how (and why) to create your own brand as a travel writer …

Read the article: Branding for Travel Writers

---
Upcoming PitchTravelWrite Feature Posts
January 29: The Ultimate 2018 List of Travel Writing Workshops
February 5: A Travel Writing Reality Check
February 12: Making Hard Decisions: Know When to Walk Away from a Story
February 19: Unusual Places on Travel Writing Assignments


---
The Best Travel Writing & Marketing Workshop Anywhere!

WE HAVE PEOPLE FROM FIVE COUNTRIES ATTENDING OUR TRAVEL WRITING & MARKETING MASTER CLASS!
 And we only have a handful of seats left!


Join travel writers from the U.S., Canada, Grenada, Australia, & Belgium in our Seattle Travel Writing & Marketing Master Class.

Our U.S. attendees are from all over the states: Utah, Washington State, Louisiana, Arizona, California, Ohio, New York, & Colorado. 

Why are aspiring travel writers traveling from all over the world for the Master Class? 
Because it's the BEST travel writing class, ANYWHERE. Seriously!

Where: Seattle, Washington, USA
When: April 27-29, 2018
Save the date!


You can still save $200 off the regular price of this workshop when you use discount code LJD2 at checkout.

REGISTER HERE


---


Testimonials from previous workshops:

"This workshop has been very valuable to me because of the building blocks Roy presents. I especially enjoyed the intimacy of the workshop. You provided plenty of opportunities for us to have one-on-one sessions. The "Links-in-the-chain" strategy provided much insight. In addition, the premise of sending out query letters to multiple magazines is brilliant!"
Barbara Wertz, Master Class Attendee, April 2017

I cannot say enough about how valuable this workshop has been. Roy is a wealth of knowledge and just a joy to work with! I love his enthusiasm, encouragement, and passion for helping new travel writers."
Pam Baker, Master Class Attendee, April 2017

Get one of the few remaining seats. Use discount code LJD2 to save $200.
Sign Up Here ...


---
Most Popular Posts
How to Find Press Trips for U.S. and International Destinations
Where Travel Writers Can Get Published: 16 Places to Find Sales Leads
12 Characteristics of Successful Travel Writers
Step Up Your Freelance Writing for the Fitness Markets
Which Travel Writers Association is Right for You?
Seven Tips to Improve Your Writing Style
Travel Writing for Newspapers: Where to Look for Opportunities
---
We've Been in the News!
Here's my Amazon authors page!

Roy's Amazon author's page


---
Inspirational Travel Quote of the Week
---
New Books Coming in 2018!
We'll be publishing several more freelance travel writing books this year. Watch for our new reference and resource books on ...

• Find Your Niche: For Travel Writers & Other Freelance Magazine Journalists
• Dreaming Up Travel Story Ideas That Sell
• How to Break into the Food, Wine, & Beer Travel Writing Market
• Rock Star Travel Writers: How Elite Travel Writers Sell Their Stories to Top Shelf Travel Magazines
• How to Break into the Military & History Magazine Market


Many of these new books will include samples query letters that actually garnered me published and paid writing assignments in print magazines, and sales leads for those specific niches.
---
Our Featured Book of the Week
HOW TO BREAK INTO THE LUXURY TRAVEL WRITING MARKET: A HANDBOOK FOR TRAVEL WRITERS & BLOGGERS
Would you like to stay at luxury resorts, villas, and lodges—for free? How about being treated like royalty in high-end resorts?
Would you enjoy personalized tours with your own guide and driver? Does being pampered with lavish treatments in some of the world's most beautiful spas sound good to you?
Would you enjoy eating at some of the finest restaurants in the world—for free?
Wine tasting at some of the world's most gorgeous boutique wineries?
My 12-chapter, 130-page manual will walk you, step-by-step, through the luxury travel writing process. You'll learn how to get luxury travel assignments and leverage them to land luxury travel trips. I've used these techniques to land assignments at dozens of the finest luxury resorts and spas in the world.
This manual contains an up-to-date list of 150+ print magazines and travel websites that publish luxury travel articles. It's the most comprehensive list of luxury magazine outlets you'll find ANYWHERE. Having immediate access to these lists alone is worth the price of the eBook, saving you hundreds of hours of research.

BUY THE BOOK


---
Resources for Travel Writers
Books and Reference Guides:
The Art & Craft of Travel Writing

Beginner's 3-pack Reference Guides

The Complete Guide to Query Letters for Travel Writers

100 Print Magazines that Want to Publish Your Articles

Fifty Websites that Want to Publish Your Travel Stories

Advanced Travel Writing 2-Pack Reference Guides

How to Land Press Trips and FAM Tours

How to Break Into the Luxury Travel Writing Market

The Complete Guide to Marketing and Selling Your Travel Articles

Digital Bookstore - Guides, Manuals and Special Reports

---
Friend Me on Facebook:
My Facebook page is about freelance travel writing. I frequently post:
• travel writing & blogging conferences,
• links to other well produced travel websites & blogs,
• links to my travel articles,
• travel writing themes,
• links to reputable travel writer's groups, associations, and newsletters,
• magazine cover stories with the back stories about my published articles,
• links to resource pages,
• links to travel writing archives,
• links to coaching & mentoring resources,
• and plenty of other useful information to get you up to speed about travel writing.



If you haven't 'friended' me yet on Facebook, please feel free to do so here:

Link to Roy's Personal Facebook page

---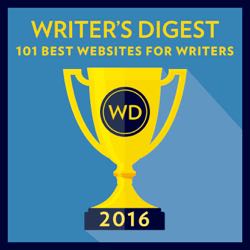 PitchTravelWrite.com was named in 2016's Writer's Digest 101 Best Websites for Writers list.

We're the ONLY travel writer's website on the list! We urge you to forward our newsletters on to your friends that might be interested in taking up travel writing.


---
PitchTravelWrite.com Testimonials
"As a writer, pen to paper, words on the page and developing ideas are not my obstacles, but rather the continued motivation to seek outlets for my stories. Roy Stevenson inspires, encourages, and ignites the fires of enthusiasm to continually push forward into the often-quiet echoes of the publishing world.
Roy has championed my stories and my queries, when I myself had doubts. I am over the moon with the results and feel prepared for my future as a writer on any subject I may choose.
He also helped me write my About page which I believe is the most influential piece when editors consider my stories."

Sincerely,
Jennifer Trandell,Freelance Writer & Photographer
https://thebotanicaljourney.com/pages/about-the-author http://www.afar.com/magazine/where-to-get-a-glimpse-of-the-golden-age-of-baja


---
Please share this e-zine with friends, family or anyone you know who is interested in travel writing. They can get free marketing and travel writing information by signing up for my e-zine at this link:

Sign up for my weekly marketing tips ...

That's all for this week.

Until next week, just keep pitching!

Roy

Roy Stevenson
Pitch Travel Write
www.pitchtravelwrite.com

---