Greetings Writers!
Last week I announced my new coaching services through a Special Issue mailing to you. Based on the orders that have come through, and the response we've received, these offerings are just the right thing for many of you.
We received some questions and I thought it would help to publish them with my answers:
Q. Can you help me with a query letter if it's outside the travel genre?
A. Yes! My experience is in a wide range of genres, and the same principles apply, whether it's travel, fitness, quilting, gardening or just about any other genre. I will be happy to coach you even if your work is outside the travel genre.
Q. Is there a time limit for when I can use these coaching services?
A. No, there isn't a time limit. After you place your order, you decide when to kick off the coaching. It can be immediately, or you can wait a month, two months or more. It's up to you.
Q. How do I get the discount if I purchase more than one package?
A. Just send me an email (pitchtravelwrite@gmail.com) and let me know which packages you're interested in purchasing. I will send you a link for a discounted combination of your choice. I'm offering 25% off the total price for combination packages (so it's a really good deal!)
I'm happy to say we've filled the first ten slots, but the good news is that I'm able to open this up to a few more people. Some writers have placed their orders to get the introductory subscriber prices, but have told me they are not ready to get started for a month or two. Since I will have the time to coach a few more people, I've opened up 4 additional slots.
If you're ready to get started now, and you want to take advantage of the introductory subscriber prices, here's the link for details:
Coaching Services - details and prices
---
Featured Article: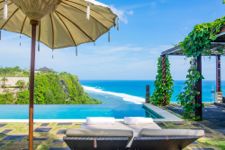 This week's article is the second in the luxury travel series.

This quickly growing and diverse field of travel offers many opportunities for the travel writer.

If you're wondering what it takes to land luxury assignments, I've just completed an eBook called "How to Break Into the Luxury Travel Writing Market". It's currently in editing, and due to be published by the end of January.

It has eleven chapters and is 136 pages long (unedited). It covers every aspect of luxury travel writing that you need to get these glamorous gigs including: The Many Pampered Faces of Luxury Travel writing; Where to find outlets for Luxury Travel Articles; Dreaming Up Luxury Destination Story Ideas; Finding Luxury Press Trips; How to organize Self-Guided Luxury Travel Fam Tours; Selling Your Luxury Travel Articles to Magazines; Behavior Etiquette on Luxury Travel Writing Tours; Writing about Luxury Travel Destinations; 21 Travel Websites that Publish Luxury Travel Articles; 55 Print Magazines that Publish Luxury Travel Articles.

Watch for more information about this eBook the next couple of weeks in this e-zine and on PitchTravelWrite.com.

In the meantime, the article in today's issue will get you started. It's my take on why it's a great market to write for, and some advice about where to sell your stories….


How Do You Define Luxury Travel?
Luxury travel is one of the fastest growing forms of travel, and that makes it full of travel writing opportunities. Our first thoughts of luxury usually settle upon spas and resorts. Fortunately, luxury travel is much more diverse than that.

I didn't always write for the luxury market, and not everything I write today is for this market. Early on, I was thrilled when someone provided me with hosted accommodation of any sort.

Eventually, I came to the conclusion that if you're going to the trouble of traveling to a place and working while you're there, as travel writers do, you may as well stay in luxurious places and then write about them.

What's so great about writing about luxury travel? Here are a few things that come to mind:

Continue reading the article ....

---
Please share this e-zine with friends, family or anyone who may be interested in travel writing and can benefit from some free marketing and travel writing information.

That's all for now.

Until next time, you keep pitching....

Roy

Roy Stevenson
Pitch Travel Write
www.pitchtravelwrite.com


Please note: Some products mentioned in this e-zine may result in my receiving a small referral fee if you decide to purchase the product. I only recommend products and services that I believe are high quality and can help you be more successful as a freelance writer. Please let me know if you have any questions.
---