Greetings Fellow Travel Writers and Bloggers!
One of the reasons people want to be travel writers is for the press trips and travel perks. For those of you who follow me on Facebook, you know I thoroughly enjoy press trips.
Life doesn't get much better than a chance to meet other writers and visit places I might not otherwise see.
As much fun as we have on press trips, they're not a vacation. There's an unwritten travel etiquette for press trips that we're supposed to follow.
I interviewed several CVBs for today's post to get their take on travel etiquette for writers on press trips. It includes advice about how to prepare for a press trip, how to get the most out of it - and a list of things never to do on press trips.
I think you'll find it enlightening.

Read the article ...
---
Workshop Update
There's still time to get one of the few remaining seats in my Complete Travel Writer's Marketing Workshop in February. Sign up here …


Learn more and register ...
---
Blogger Profile:
Marissa Pedersen, Postcards to Seattle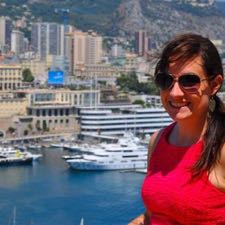 Marissa Pedersen started blogging at the beginning of 2015.  Her blog, Postcards to Seattle, started as a personal blog for her friends and family to see where she was traveling. But it turned into a bigger venture as she traveled and posted more frequently.

Marissa focuses on adventure travel.  When she travels abroad, she loves finding outdoor activities to do, so she can explore the region in a different way. For example, she went on a kayaking tour of Lake Como last summer in Italy.  It's a completely new way to see the area.

When she's not traveling, she focuses on outdoor activities around the Pacific Northwest such as hiking or snowboarding. 

And she writes some unusual posts like "25 Signs You Learned to Drink in Seattle", "10 Things You Miss When You Leave Seattle", and "15 Reasons You Should Never Travel to Washington State".   Having lived in Seattle for many years, I really enjoyed reading her take on these topics.

Read Marissa's advice to aspiring travel bloggers ....
---
Please share this e-zine with friends, family or anyone you know who is interested in travel writing. They can get free marketing and travel writing information by signing up for my e-zine at this link:

Sign up for the free weekly e-zine ...

That's all for this week.

Until next week, you keep pitching.
Roy

Roy Stevenson
Pitch Travel Write
www.pitchtravelwrite.com
---