Greetings Fellow Travel Writers and Bloggers!
... and welcome to all new subscribers!

I write this from the lobby of our small boutique hotel in Siem Reap, Cambodia. This is the home to the spectacular Angkor Wat and Angkor Thom Temples, and several dozen other world renowned religious archeological sites.

We'll be here for 12 days on a scouting expedition to find the perfect resort to host our Travel Writing & Marketing Destination Master Class in October. And we're also taste-testing the town's best Khmer restaurants for our participants.

We're touring Siem Reap's major attractions—including its most famous temples—to come up with the perfect itinerary of side trips and excursions to include in the workshop.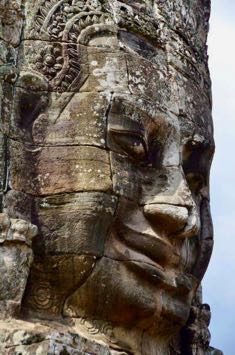 So far, we've checked out the world class Angkor National Museum, Angkor Wat, and Angkor Thom. Despite the abundance of ancient Angkor temples here, they're all uniquely different in architecture and design. And equally fascinating.
If you're wondering whether there's a difference between our Seattle Master Class and the one in Cambodia – the content is the same. Our Seattle Master Class is a 3-day intensive. The Cambodia Master Class is spread out over a week so there's time for excursions to the region's most fascinating attractions.
During the Siem Reap Master Class, the writers will also be looking for stories to pitch to magazines during our tours, to rack up some bylines.

Our 2017 Complete Travel Writing & Marketing Master Class is now half full! If you are considering attending this workshop, you should not wait any longer.
This class fills fast! Here are some details . . .
Where: Seattle, Washington State, U.S.A.
When: April 7-9, 2017

Experience the world's most luxurious destinations (and get paid for it). I'm going to share every single step of my writing, pitching and selling strategy.

The Complete Travel Writing & Marketing Master Class is an exclusive program where you'll dramatically improve your article sales and speed up your travel writing learning curve.
You'll learn exactly how I sell my travel stories 90% of the time and how you can improve your success rate when you use my proven strategies from start to finish.
The early-bird registration discount is over, but you can still save $300 if you register this week:

SIGN UP NOW AND SAVE $300 ...

Testimonials for Roy's Travel Writing & Marketing Master Class from the 2016 class:

"Roy's candor and sense of humor fueled the weekend. Roy doesn't sugar coat anything. His energy and humor, mixed with rigor are an excellent mix."
-Mike McMaster

"Roy's presentations inspire."
-Kate Fitzgerald

"This was a step-wise path I can easily follow. It wasn't pie-in-the-sky. I can do this."
-Karen Gordon


---
Inspirational Travel Quote of the Week
" I see my path, but I don't know where it leads. Not knowing where I'm going is what inspires me to travel it."
-Rosalia de Castro,
Galician Romanticist Writer and Poet

---
This Week's Featured Post:
The Lucky 13 Travel Magazine Lists for Freelance Travel Writers
This week's featured post is meant to help you with one of the most daunting tasks when you're just starting out – building your magazine distribution lists.

If you don't have robust lists to pitch your stories to, you won't succeed in getting published. Or, as I like to say, "you don't get to write your stories if you can't sell them." Your magazine lists are your sales leads and your ticket to getting your work published.

Read the article and access the magazine lists ...

---
Resources for Travel Writers
Beginner's 3-pack Reference Guides

The Complete Guide to Query Letters for Travel Writers

100 Print Magazines that Want to Publish Your Articles

Fifty Websites that Want to Publish Your Travel Stories

Advanced Travel Writing 2-Pack Reference Guides

How to Land Press Trips and FAM Tours

How to Break Into the Luxury Travel Writing Market

The Complete Guide to Marketing and Selling Your Travel Articles

Digital Bookstore - Guides, Manuals and Special Reports

---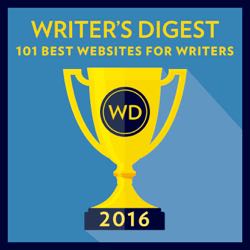 PitchTravelWrite.com was named in 2016's Writer's Digest 101 Best Websites for Writers list.

We're the ONLY travel writer's website on the list! We urge you to forward our newsletters on to your friends that might be interested in taking up travel writing.

PitchTravelWrite.com Testimonials

"I think you should know that I have been sending your link to many a travel journalist as your site is one of the most helpful I've seen to date. I even sent it to my sister who writes mostly about gardens and she was totally blown away by the amount of information you are giving away for free." —Karen Leperi, Freelance Travel Writer

"This site is more like a book than a website. It is one of the best (if not THE best) travel-writing sites I've seen in a long time. It is packed! And most of the articles will be useful to any freelancer, not just travel writers." —Moira Allen Anderson, Writing- World.com


---
Please share this e-zine with friends, family or anyone you know who is interested in travel writing. They can get free marketing and travel writing information by signing up for my e-zine at this link:

Sign up for my weekly marketing tips ...

That's all for this week.

Until next week, just keep pitching.

Roy

Roy Stevenson
Pitch Travel Write
www.pitchtravelwrite.com

---