Greetings Fellow Travel Writers and Bloggers!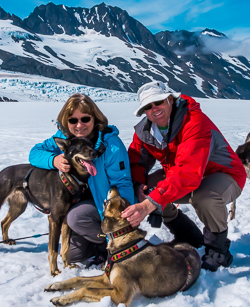 On the lighter side and to get to know us better, here are ten personal facts about me and Linda - your team at PitchTravelWrite:
Ten Things You Probably Don't Know About Us
1. Where did you meet?
At Ohio University, in graduate school, a long time ago.
2. Who has the most common sense?
Linda is clearly the winner.
3. Who spends the most money?
Roy used to love spending money on books. But neither one of us spends much money these days. When all our possessions have to fit in a couple suitcases, it doesn't make sense to buy stuff, especially books.
4. Who has the worst temper?
Roy does, but only when he's had too much sugar and caffeine.
5. Who wakes up earlier?
Roy is usually awake and writing by 5 a.m. Linda makes a cameo appearance around 7 a.m., waves her magic wand, smiles, squints from all the bright light, and disappears for another 30 minutes or so. She likes to gently ease into the day and doesn't understand people who act otherwise.
6. Where do you eat most often?
There are about two dozen restaurants and cafes within a four-block radius of our Da Nang apartment. We rotate between several favorites, but are always on the lookout for new restaurants.
7. Who picks where you go to dinner?
We decide together. Usually Linda suggests a place. She seems to have a restaurant listing etched into her brain.
8. Who does the cooking?
We don't really need to cook much in Vietnam because restaurant food is cheap, abundant and good. But Linda cooks breakfast occasionally and other meals when we're too lazy to go out.
9. Who does the cleaning & laundry?
Neither of us! Included in our rent is a housekeeping & laundry service three times a week. It's wonderful!
10. Where have you traveled?
Over most the globe. It's easier to say where we haven't been: Africa and the Middle East. As a travel writer/travel photographer couple, we've lived in the U.S., Singapore, Belgium, Thailand, and Vietnam. We've traveled extensively throughout Europe, Asia, Australia, New Zealand, and the Americas.

---
This Week's Featured Post
The 2018 Ultimate List of Travel Writing Conferences

We present our annual list of travel writing & blogging conferences to help you plan your travel for 2018.

If you haven't attended a conference lately, browse this list and consider adding one to your schedule. You'll be surprised at the different kinds of conferences available – there's one to satisfy everyone!

Here's the list:

2018 Ultimate List of Travel Writing Conferences

---
Upcoming PitchTravelWrite Feature Posts
January 22: Setting Up Your Travel Writing Platform & Brand
January 29: A Travel Writing Reality Check
Febrary 5: Making Hard Decisions: Know When to Walk Away from a Story
February 12: Unusual Places on Travel Writing Assignments


---
The Best Travel Writing & Marketing Workshop Anywhere!

Our Travel Writing & Marketing Master Class is an exclusive program where you'll dramatically improve your article sales and speed up your travel writing learning curve.
What will you learn? We'll explore, in detail . . .
- The tried-and-tested way to dream up captivating travel story ideas and assess their marketability.

- Where to find hundreds of publications that want to buy your travel stories.

- Why you should always query your story idea before writing it.

- How to craft irresistible query emails that will sell your stories.

- The exact query email formatting and structure used by elite travel writers.

- How to avoid making amateur mistakes that damage your relationships with editors.

- How to pitch several story ideas to skyrocket your acceptance rate.

- How to handle the flood of acceptance emails you'll get.

- How to resell your articles multiple times around the world to maximize your profit.

- How to network like a pro and market yourself effectively within the travel writing industry.

- How to build an online platform so editors can find you and read your clips.

- The secrets behind using your assignments to request complimentary travel perks. Hello, first class luxury!
Ultimately, you'll learn exactly how I sell 90% of the travel stories that I pitch, and how you can improve your success rate when you use my proven strategies from start to finish.
If you're interested in attending, sign up today! We only have a handful of seats left!

REGISTER HERE


---


Testimonials from previous workshops:

"This workshop has been very valuable to me because of the building blocks Roy presents. I especially enjoyed the intimacy of the workshop. You provided plenty of opportunities for us to have one-on-one sessions. The "Links-in-the-chain" strategy provided much insight. In addition, the premise of sending out query letters to multiple magazines is brilliant!"
Barbara Wertz, Master Class Attendee, April 2017

I cannot say enough about how valuable this workshop has been. Roy is a wealth of knowledge and just a joy to work with! I love his enthusiasm, encouragement, and passion for helping new travel writers."
Pam Baker, Master Class Attendee, April 2017


---
Most Popular Posts
How to Find Press Trips for U.S. and International Destinations
Where Travel Writers Can Get Published: 16 Places to Find Sales Leads
12 Characteristics of Successful Travel Writers
Step Up Your Freelance Writing for the Fitness Markets
Which Travel Writers Association is Right for You?
Seven Tips to Improve Your Writing Style
Travel Writing for Newspapers: Where to Look for Opportunities
---
We've Been in the News!
Here's a post where Roy reveals some of the weird, eerie, and strange places he's visited on his travel writing assignments.

Link to Travel Writers Exchange article


---
Inspirational Travel Quote of the Week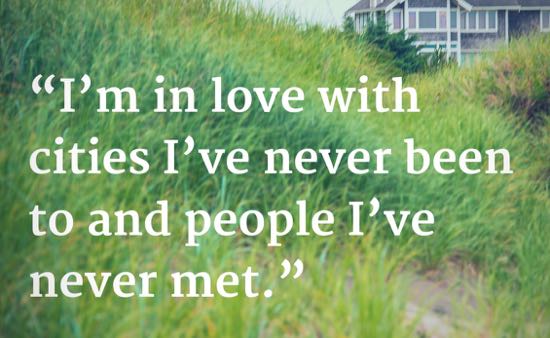 ---
New Books Coming in 2018!
We'll be publishing several more freelance travel writing books this year. Watch for our new reference and resource books on ...

• Find Your Niche: For Travel Writers & Other Freelance Magazine Journalists
• Dreaming Up Travel Story Ideas That Sell
• How to Break into the Food, Wine, & Beer Travel Writing Market
• Rock Star Travel Writers: How Elite Travel Writers Sell Their Stories to Top Shelf Travel Magazines
• How to Break into the Military & History Magazine Market


Many of these new books will include samples query letters that actually garnered me published and paid writing assignments in print magazines, and sales leads for those specific niches.
---
Our Featured Book of the Week
Fifty Websites that Want to Publish Your Travel Stories
A red-hot list of quality websites that are eager to publish your travel articles. 
Travel writers must have some travel stories published online in today's rapidly changing freelance writing world. If you're a beginning travel writer, this eBook will help you accelerate your travel-writing career by rapidly enhancing your online presence. 
Getting your work published online is a quick and easy way for novice travel writers to establish some bylines and credibility as a writer, even to score press trips. 
The advice in this eBook and the list of fifty websites is your short cut to travel writing success.

BUY THE BOOK


---
Resources for Travel Writers
Books and Reference Guides:
The Art & Craft of Travel Writing

Beginner's 3-pack Reference Guides

The Complete Guide to Query Letters for Travel Writers

100 Print Magazines that Want to Publish Your Articles

Fifty Websites that Want to Publish Your Travel Stories

Advanced Travel Writing 2-Pack Reference Guides

How to Land Press Trips and FAM Tours

How to Break Into the Luxury Travel Writing Market

The Complete Guide to Marketing and Selling Your Travel Articles

Digital Bookstore - Guides, Manuals and Special Reports

---
Friend Me on Facebook:
My Facebook page is about freelance travel writing. I frequently post:
• travel writing & blogging conferences,
• links to other well produced travel websites & blogs,
• links to my travel articles,
• travel writing themes,
• links to reputable travel writer's groups, associations, and newsletters,
• magazine cover stories with the back stories about my published articles,
• links to resource pages,
• links to travel writing archives,
• links to coaching & mentoring resources,
• and plenty of other useful information to get you up to speed about travel writing.



If you haven't 'friended' me yet on Facebook, please feel free to do so here:

Link to Roy's Personal Facebook page

---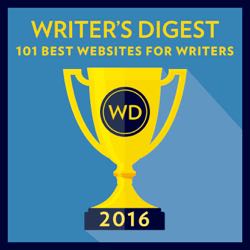 PitchTravelWrite.com was named in 2016's Writer's Digest 101 Best Websites for Writers list.

We're the ONLY travel writer's website on the list! We urge you to forward our newsletters on to your friends that might be interested in taking up travel writing.


---
PitchTravelWrite.com Testimonials
"As a writer, pen to paper, words on the page and developing ideas are not my obstacles, but rather the continued motivation to seek outlets for my stories. Roy Stevenson inspires, encourages, and ignites the fires of enthusiasm to continually push forward into the often-quiet echoes of the publishing world.
Roy has championed my stories and my queries, when I myself had doubts. I am over the moon with the results and feel prepared for my future as a writer on any subject I may choose.
He also helped me write my About page which I believe is the most influential piece when editors consider my stories."

Sincerely,
Jennifer Trandell,Freelance Writer & Photographer
https://thebotanicaljourney.com/pages/about-the-author http://www.afar.com/magazine/where-to-get-a-glimpse-of-the-golden-age-of-baja


---
Please share this e-zine with friends, family or anyone you know who is interested in travel writing. They can get free marketing and travel writing information by signing up for my e-zine at this link:

Sign up for my weekly marketing tips ...

That's all for this week.

Until next week, just keep pitching!

Roy

Roy Stevenson
Pitch Travel Write
www.pitchtravelwrite.com

---