Greetings Writers!
Today's e-zine starts with some administrative items (and then it gets more interesting):
First up is about my free eBook, Get Published Now!. This is the one you receive when you sign up for this e-zine.
We've heard about a couple instances where people didn't receive their download link. If you also experienced this problem, our apologies. Please contact us at pitchtravelwrite@gmail.com and we'll send you the eBook.
Next: Paypal. Every once in a while we hear from someone who doesn't have a Paypal account (and doesn't want one) but wants to make a purchase on our website. The goods news is, it's possible to do this. Rather than explain it here, we'll walk you through it.
Email us at pitchtravelwrite@gmail.com and we will be happy to show you how to bypass Paypal during the check-out process. (You'll be happy to know it's easier than you think.)
Last week I promised that I'd be sending out a separate email about my new Coaching/Consulting services. Well, I'm behind schedule.
We're ironing out a few final details and I will be sending out a separate email with coaching details this week (promise). Look for it in your Inbox around mid-week.

---
Featured Article: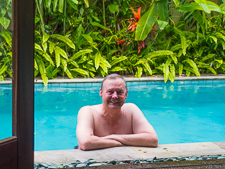 It's a little dreary in Seattle today as I write this, and a good time to daydream about blue skies, warmer weather and living luxuriously.

This week's topic answers the question "how did you get that great luxury assignment?". It starts with the story of how I got started, then proceeds with advice about how you can do the same thing.

If you're wondering what it takes to land luxury assignments, I've just completed an eBook called "How to Break Into the Luxury Travel Writing Market". It's currently in editing, and due to be published by the end of January.

I'm so excited about it, I can't help but give you a sneak peek:

It has eleven chapters and is 136 pages long (unedited). It covers every aspect of luxury travel writing that you need to get these glamorous gigs including: The Many Pampered Faces of Luxury Travel writing; Where to find outlets for Luxury Travel Articles; Dreaming Up Luxury Destination Story Ideas; Finding Luxury Press Trips; How to organize Self-Guided Luxury Travel Fam Tours; Selling Your Luxury Travel Articles to Magazines; Behavior Etiquette on Luxury Travel Writing Tours; Writing about Luxury Travel Destinations; 21 Travel Websites that Publish Luxury Travel Articles; 55 Print Magazines that Publish Luxury Travel Articles.

Watch for more information about this eBook the next couple of weeks in this e-zine and on PitchTravelWrite.com.

In the meantime, the article in today's issue will get you started. Enjoy!


Luxury Travel:
My Story and How You Can Do It, Too
After returning from a luxury travel writing assignment, when I tell other writers about the trip, they always ask how I managed to do it.

There isn't a short answer to the question. So, I've written a few articles about it. This one is about how I got into luxury travel writing in the first place, followed by some advice about how you can do it, too.

I have to admit, when I started out in travel writing, luxury wasn't even on my mind. I just wanted to get published and build up my bylines.

I pursued any article that an editor wanted to publish, on any topic. After a while, my travel bylines topped more than 100 - about anything and everything I was interested in. Most were stories about places, people, and events in the Pacific Northwest, the beautiful region I call home.

Continue reading the article ....


---
A few weeks ago I gave a callout to our readers for travel bloggers. We had a healthy response, bloggers have sent their URL's and a lot of helpful information about their blogging experiences.

We'll be publishing their profiles every couple of weeks - I think you'll find their stories and their blogs very interesting.
Travel Blogger Profile: Tim Cotroneo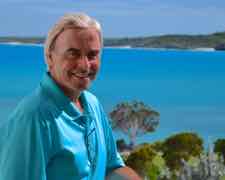 Tim Cotroneo has been blogging for two years about Island travel, the world's most beautiful beaches, island entrepreneurs and island golf. (Sounds like a great life.)

His blog, Travel Dreams Magazine, is dedicated to the places and people that make "living the dream" come true. Stories on his blog cover hotels, resorts, villas, and golf courses delivering unforgettable vacation memories. He also likes to shine a light on entrepreneurs thriving on their own little piece of paradise.

Learn more about Tim's blog and his advice to aspiring bloggers …

---
Please share this e-zine with friends, family or anyone who may be interested in travel writing and can benefit from some free marketing and travel writing information.

That's all for now.

Until next time, you keep pitching....

Roy

Roy Stevenson
Pitch Travel Write
www.pitchtravelwrite.com


Please note: Some products mentioned in this e-zine may result in my receiving a small referral fee if you decide to purchase the product. I only recommend products and services that I believe are high quality and can help you be more successful as a freelance writer. Please let me know if you have any questions.
---